Hillary Clinton Touts Banking Reform And Bashes HSBC, Despite Clinton Charitable Foundation Taking Money From The Bank In 2014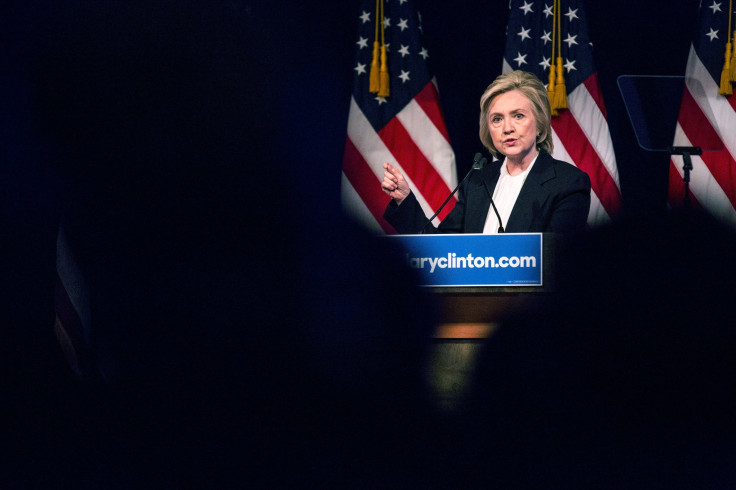 Speaking in an auditorium in New York City on Monday, Hillary Clinton delivered an expansive policy address that looked to position herself as a champion of middle class voters and an advocate of tough banking policies. While speaking about the misconduct of financial institutions, however, Clinton mentioned HSBC, which her family's charitable foundation, the Clinton Global Initiative (CGI), accepted money from in 2014 in spite of a recent money laundering settlement.
"Stories of misconduct by individuals and institutions in the financial industry are shocking" Clinton said. "HSBC allowing drug cartels to launder money, five major banks pleading guilty to felony charges for conspiring to manipulate currency exchange and interest rates. There can be no justification or tolerance for this kind of criminal behavior."
Just two years before the 2014 HSBC donation to CGI, the bank reached a nearly $2 billion settlement agreement with the U.S. government over money laundering charges. The foundation is also known to have received donations from wealthy donors with accounts in HSBC's controversial Swiss banks, where clients are said to stash money to avoid paying taxes.
Donations to the Clinton charitable foundations have raised questions on the influence that big money players from banks to foreign governments might have on the former secretary of state. At the same time, Clinton has delivered speeches on the campaign trail saying she will take banks to task as president. The charitable donations are not said to be illegal.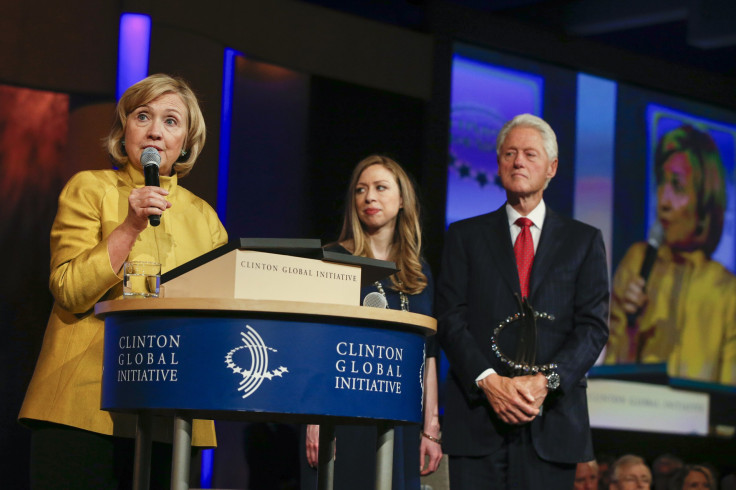 A CNN review of Clinton Global Initiative donations earlier this year showed that, in 2014, HSBC gave between $500,000 and $1 million for the CGI yearly meeting, which qualifies the bank in the highest support tier possible for the event. The Department of Justice and U.S. Treasury announced in 2012 that HSBC had to pay a $1.92 billion settlement over allegations that the bank allowed drug cartels to launder money and that HSBC violated U.S. sanctions by conducting transactions for customers in Iran, Libya, Sudan and Burma. It was unclear whether or not the bank had donated to the foundation in previous years.
A separate Guardian investigation from February connected $81 million in donations from wealthy donors with accounts in the HSBC bank in Geneva at the center of the controversy. The identities were discovered through memo leaks from a computer expert at the bank, and included a Canadian mining magnate, Frank Giustra, who donated $1 million from the tax-free haven. Hedge fund manager and convicted sex offender, Jeffrey Epstein, also donated money.
While mentioning the bank, Clinton was discussing her support for the Dodd-Frank reform act, which has become the target of Republicans. She said that she will support the act's continued existence against Republican attacks and called for it to go further.
"I will fight back against these attacks and protect the reforms we've made. We can do that and still ease burdens on community banks to encourage responsible loans to local people and businesses they know and trust," she said. "We also have to go beyond Dodd-Frank."
The Clinton campaign did not respond to a request for comment for this story.
Hillary Clinton Presidential Candidate Profile | InsideGov
© Copyright IBTimes 2023. All rights reserved.