Hillary Clinton's Email Correspondence With Confidante Sidney Blumenthal Under Scrutiny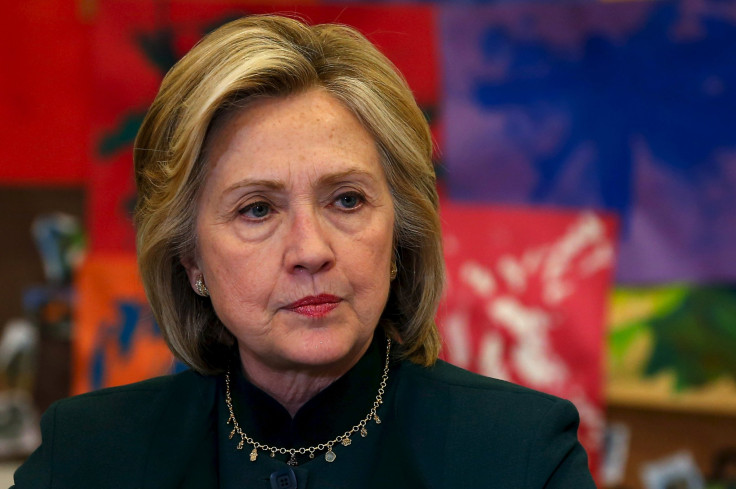 Sidney Blumenthal, a former White House aide during Bill Clinton's presidency, has defended the information he provided to former Secretary of State Hillary Clinton during the 2012 unrest in Libya. Blumenthal, who was employed by the Clinton Foundation at the time, has been summoned to testify before a House committee investigating the 2012 attack on the American diplomatic compound in Benghazi in which U.S. ambassador J. Christopher Stevens and three other American officials were killed.
"From time to time, as a private citizen and friend, I provided Secretary Clinton with material on a variety of topics that I thought she might find interesting or helpful. The reports I sent her came from sources I considered reliable," Blumenthal reportedly said, on Thursday.
Blumenthal's memos, which were sent to Clinton via her personal email account, are among the 55,000 pages of emails handed over to the State Department by the Benghazi committee, of which 850 pages were obtained by the New York Times.
Blumenthal reportedly sent Clinton more than two dozen memos related to Libya citing "sensitive sources." Some of these emails were passed along by Clinton to her staff, who then circulated them to other officials, including Stevens.
According to the emails published by the Times, Blumenthal sent Clinton a memo in May 2011, claiming that affiliates of al Qaeda in Libya were plotting attacks to avenge the death of Osama bin Laden, who was killed by U.S. forces in Pakistan's Abbottabad earlier in the same month. Clinton reportedly forwarded the email to her aide, Jake Sullivan, saying that it was "disturbing, if true."
Blumenthal's role in advising Clinton came under scrutiny earlier this week when the Times reported that he had gained intelligence on Libya through business dealings in the country.
The interest in the contents of Clinton's emails stems from the fact that her use of a private account violated White House and State Department guidelines at the time. The State Department recently proposed releasing her emails in January 2016 but the proposal was later rejected by a federal judge, who called for them to be made public on a "rolling" basis.
© Copyright IBTimes 2023. All rights reserved.