Hindus Ask Pope Francis To Punish Priest Who Said Yoga Leads To Satanism, 'Kingdom Of Darkness'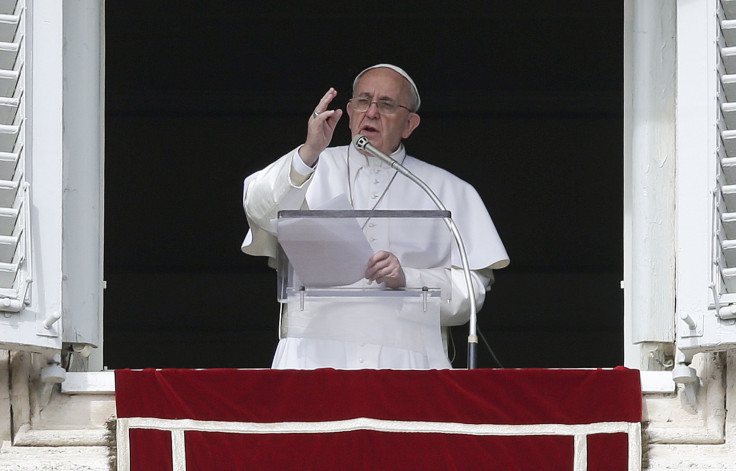 A group of Hindus is appealing to Pope Francis to intervene after a Catholic priest from Northern Ireland insinuated that the ancient discipline of yoga is tantamount to Satanism and paganism. Rev. Roland Colhoun from Glendermott parish was delivering a sermon in the village of Drumsurn on Feb. 8 dealing with the devil and exorcism when he said that both practicing yoga and getting Indian head massages will lead to the "Kingdom of Darkness," according to the Belfast Telegraph.
The Hindu community on Sunday reacted with anger to Colhoun's remarks, with Rajan Zed, president of the Universal Society of Hinduism, asking "His Holiness Pope Francis to discipline a Derry Catholic priest who linked yoga to Satan." Zed, who has been a major proponent for incorporating yoga into everyday life for people across the world -- especially students -- said that yoga-related books could be found in the Vatican library.
Colhoun told Northern Ireland publication Derry Journal that his opinion was in line with that of the pontiff's. "Pope Francis said, 'Do not seek spiritual answers in yoga classes,'" Colhoun said. He stood firm in his beliefs, saying yoga poses a "spiritual health risk" and that neither yoga nor Indian head massage are rooted in Christianity. "I would refer people to the evidence," he said. "The Church documents are written on it. It's not an exhaustive study as the new age movement keeps changing. The documents give great caution about their practices."
According to a report from the Guardian, yoga is a "spiritual path, but not a religious one" with an origin that's directly connected to Hinduism.
Colhoun's opinion isn't unique among the ranks of Catholic priests, according to RT.com, which reported the Vatican's chief exorcist, Gabriele Amorth, said that yoga leads to a belief in Hinduism, and that "all eastern religions are based on a false belief in reincarnation."
"The bad spirit can be communicated in a variety of ways," Colhoun added. "I'm not saying everyone gets it, or that it happens every time, and people may well be doing yoga harmlessly, but there's always a risk and that's why the Pope mentioned it and that's why we talk about that in terms of the danger of the new age movement and the danger of the occult today. That's the fear."
© Copyright IBTimes 2023. All rights reserved.
FOLLOW MORE IBT NEWS ON THE BELOW CHANNELS