Hispanic Vote 2016: Immigration Isn't The Only Issue That Matters, So Does Climate Change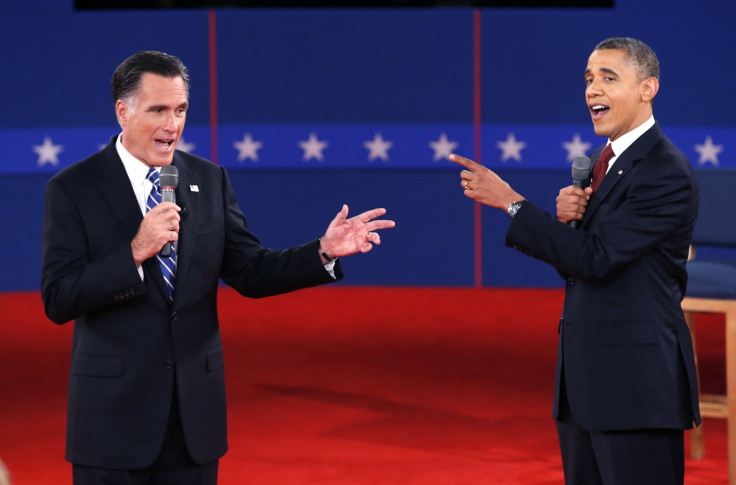 Immigration, the economy and jobs dominate the conversation when politicians speak to Latino voters. But there's an issue that Latinos increasingly care about that is being ignored as potential candidates gear up for a run: Global warming. A majority of Latinos say they are concerned about the effects of climate change, while only 36 percent of whites share that concern, according to a recent poll.
"If candidates speak to Latino voters and fail to talk about climate change, they're missing an opportunity to get on the same page with that community, because we see the prevalence of concern being especially pronounced among those voters," said Jon Krosnick, a communications, political science and psychology professor at Stanford University in Palo Alto, California, and co-author of the study "Why Are the Hispanics More Concerned than Whites about Global Warming? Personal Vulnerability as an Explanation."
Latinos are a key demographic as both parties fight for control of the White House in 2016. The results of the January poll by the New York Times, Stanford University and Resources for the Future, which are consistent with the findings of other surveys on Latinos and climate change, show how critical it is for candidates to talk to Latinos about issues beyond immigration and jobs.
Democrats, who have relied on Latino support to win elections and saw President Barack Obama solidify that support by issuing executive orders on immigration and reopening diplomatic relations with Cuba in recent months, don't have as much work to do as Republicans on climate change. Most Democrats acknowledge that climate change is happening while many Republicans deny that it exists, which could lessen the GOP's appeal to Latinos and young voters.
Democrats are also already an easy sell for many Latino voters. Obama received 71 percent of the Hispanic vote to GOP nominee Mitt Romney's 27 percent in 2012, the highest by a Democratic candidate since Bill Clinton got 72 percent of the Hispanic vote in 1996, according to the Pew Research Center. The president also had a wide advantage among young voters, who are more focused on climate change than their parents' generation, according to a March 2014 MSNBC poll. The median age of native-born Hispanics was 18 years old in 2012 and 40 years old among foreign-born Hispanics, while the white median age was 42 years old.
For Republicans to gain ground in 2016, they have to reverse their position and come up with solutions to climate change, according to Matt Barreto, co-founder of the research and polling firm Latino Decisions and a professor of political science and Chicano studies at the University of California, Los Angeles. "The Republicans in particular need to stop ignoring the issue of climate change and not look like the party that doesn't believe in science or doesn't believe pollution is bad," he said. "They can't offer a plan until they acknowledge that it's real, and that's the problem."
Climate change resonates with Latinos because they are more likely to have a global view since they are more connected to the impacts of global warming through their immigration stories and their ancestry in Latin America, according to Barreto. Latinos are also more likely to think generationally than whites. "A common concern of a working-class Latino family is: 'How am I going to have better opportunities for my children and grandchildren?' The environment is certainly a part of that," he said. "At 50 years down the road, you're thinking I want to have clean air, water, et cetera."
Latinos also have more exposure to pollution, whether it's air pollution in Los Angeles and Houston, or fracking and oil drilling in Texas and Colorado, which has led to "an environmental movement in Latino communities," according to Barreto. One in four Latinos also work in the construction industry, where they are exposed to the elements, according to the Department of Labor.
Latinos who live in rural areas also feel the impact of climate change. About 67,000 people of Spanish, Hispanic or Latino origin were owners, part owners or tenants of a U.S. farm, according to the federal government's 2012 Census of Agriculture, the latest statistics available. That's up from 55,570 in 2007. Problems like droughts and floods affect harvests, which in turn affects wages of farmers.
But while Democrats have an advantage over Republicans with Latinos on climate change, they could still do a better job at understanding the Latino view on global warming, Barreto said. "Melting ice caps and sea levels -- that is just not the Latino perspective on climate change," he said. Instead, relating to Latinos on climate change means going to downtown Houston and "breathing the air that is causing Latino children to have asthma attacks," instead of citing "the same old white environmentalists," he said.
© Copyright IBTimes 2023. All rights reserved.