Immigration Reform 2014: Obama Defends Illegal Immigrant Policy In Diverse Nashville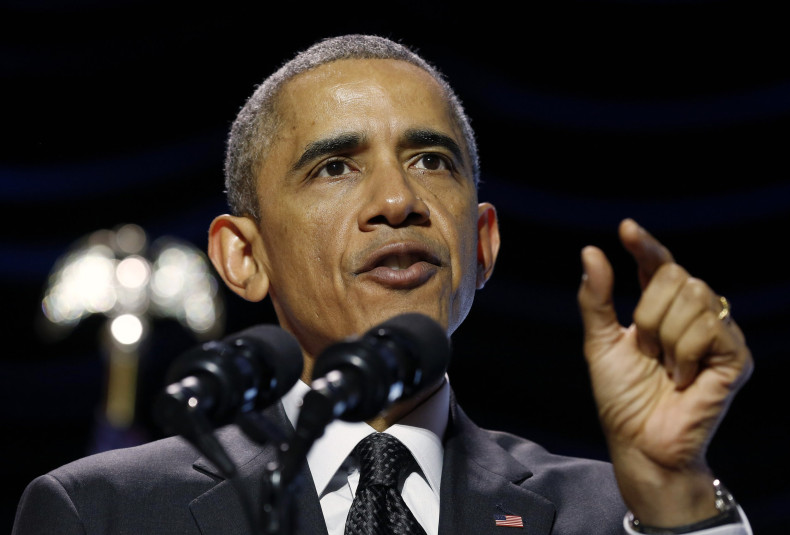 President Barack Obama will speak at a Nashville, Tennessee, social service center Tuesday to defend his executive action that granted temporary work status to millions of illegal immigrants in November. There are approximately 130,000 illegal immigrants in Tennessee, 40,000 of which are eligible to be protected from deportation under Obama's order, according to Pew Research.
"With the number of foreign-born residents more than doubling over the past decade, Nashville has actively worked to welcome new Americans," White House press secretary Josh Earnest said ahead of the trip, according to The Tennessean. "Through community-based programs and government initiatives, the city is empowering and engaging New American community leaders. And the city's actions are paying off."
In addition to the work permits, Obama's executive order will allow illegal immigrants who have lived in the United States for more than five years and parented legal residents to stay in the country for three years without fear of deportation. Prominent Republicans have derided the order as a means of ignoring the legislative process.
The president's trip to Nashville came after similar promotional stops in Las Vegas and Chicago. White House officials hope Obama's personal touch will circumvent Republican allegations that the president abused his power in enacting the executive order, the Washington Post reported. Some GOP members have suggested a funding shutdown ahead of this week's budget renewal to force Obama to reconsider his approach.
Obama's visit comes six years after a coalition of progressive Nashville voters shot down a referendum that would have established English as the sole language used in the city's Metro government system. In 2014, Nashville is an immigration hotbed, with a foreign-born population of 12 percent -- a growing oasis among the southern, conservative states that hotly opposed Obama's executive order.
"We have one of the fastest growing immigrant groups in the country," said Renata Soto, who co-founded the community center where Obama will speak, according to the Washington Post. "We are glad that the president is coming here to highlight that immigrants are part of every community and every corner of the country."
Obama addressed his polarizing immigration measure during an appearance Monday on "The Colbert Report" with host Stephen Colbert: "If you don't agree with this executive action, there's an easy solution: Pass a bill."
© Copyright IBTimes 2022. All rights reserved.