Amid Immigration Reform Debate, Illegal Immigrant Driver's Licenses Law in New Mexico Could Get Repealed By Hispanic Governor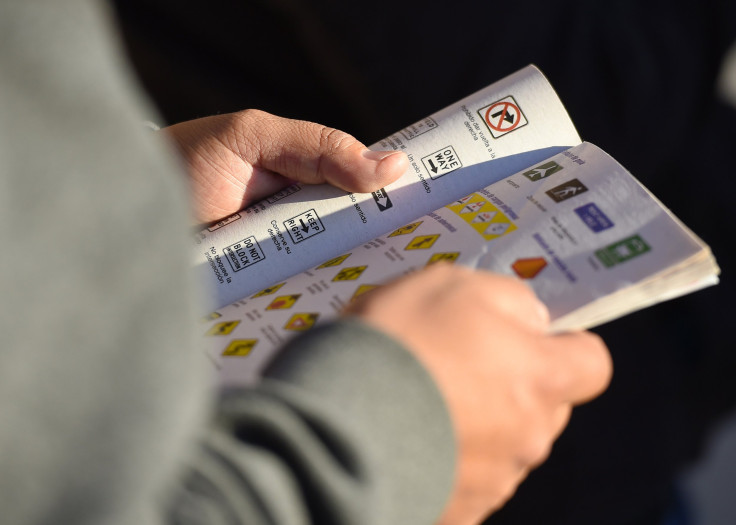 Republican lawmakers in New Mexico are pushing to repeal a state law allowing immigrants without legal status to obtain driver's licenses. GOP proponents said the law threatens the state's security by allowing undocumented people to seek official identification cards, according to the Associated Press.
The proposal to repeal the illegal immigrant driver's licenses law cleared its first hurdle last week and was scheduled to be debated again by lawmakers on Friday. Pro-immigration proponents are fighting the proposal and held a rally outside the Statehouse Monday. One activist group, Somos Un Pueblo Unido, told supporters this week about Friday's hearings: "Please come to these committee hearings! Legislators need to hear from you that these bills are discriminatory and our current law is working!"
New Mexico Gov. Susana Martinez, the state's first Latina governor, opposes the driver's licenses law and would likely support legislation to repeal it. Martinez and other Republican lawmakers argue that immigrants can use the driver's licenses to obtain identification cards in other states, according to Las Cruces Sun-News.
Democrats largely oppose the repeal effort, saying it would hurt illegal immigrants who are New Mexico residents. Rep. Sheryl Williams Stapleton said, "It is taking us back.... where the black little kid couldn't go in the same bathroom as the white child."
Driver's licenses for illegal immigrants is a contentious issue in New Mexico, where 71 percent of likely voters said they opposed the law in 2o12, according to a poll conducted for the Journal by Research & Polling Inc., a New Mexico-based survey firm. In recent years, Democrats in the state Senate have blocked efforts to repeal the law.
New Mexico is among 14 states where the population of unauthorized immigrants dropped from 2009 to 2012. Other states included Alabama, Arizona, California, Colorado, Georgia, Illinois, Indiana, Kansas, Kentucky, Massachusetts, Nevada and Oregon.
States such as Arizona, Oregon, Colorado and California are increasingly weighing whether to grant driver's licenses to illegal immigrants or residents protected by President Barack Obama's executive actions shielding millions of immigrants from deportation. At the same time, Republican lawmakers in Congress are pushing to defund Obama's immigration policies.
Some law enforcement officials say driver's licenses for illegal immigrants can improve community safety. "The truth is, it does help people be more responsible. Many times there are hit and run accidents and people have said to us they didn't feel comfortable staying because they either didn't have insurance or didn't have a driver's license," Greenwood Village Police Chief John Jackson, the head of the Colorado Association of Chiefs of Police, told Colorado Public Radio.
State lawmakers across the United States approved 171 immigration-related laws in 2014, a 7.5 percent decline since 2013, according to the National Conference on State Legislatures.
© Copyright IBTimes 2022. All rights reserved.
FOLLOW MORE IBT NEWS ON THE BELOW CHANNELS