Historic California Observatory Survives Close Shave With Wildfire
KEY POINTS
The Lick Observatory has been a valuable resource in astronomy since it began operations in 1888
It recently had a close shave with the massive SCU Lightning Fire
The observatory survived but other nearby historical buildings were lost to the fires
The historic Lick Observatory in California is among the facilities that experienced a close shave with the massive SCU Lightning Fire. Although the blaze is close to full containment, it has caused significant damage in several counties.
The SCU Lightning Fire is among the major wildfires that California firefighters have been working to contain since August. As of Sunday, SCU Lightning Fire has affected 396,624 acres of land, caused five injuries, damaged 222 structures and destroyed 26 others.
Among the structures that had a close encounter with the fire is the historic Lick Observatory outside of San Jose, which has been at the forefront of astronomical research since 1888. It is in the Lick Observatory that the first Jovian moon since the time of Galileo was discovered in 1892 and, even today, it continues to be a valuable resource for science and astronomy.
According to the University of California Observatories (UCO), the fires moved toward the direction of the domes of the observatory soon after destroying the historic home of astronomer Edward Barnard. No injuries were reported and the telescopes were not damaged.
In a photo shared by UCO on Twitter, one can see just how close the fire came, with burned land practically on the doorstep of the dome.
The SCU Lightning Fire, which started on Aug. 18 and has been considered active for 18 days, is already 92% contained and the California Department of Forestry and Fire Protection expects full containment in the coming days.
Even if authorities have been making significant progress in fighting the fires, several new major wildfires were started in recent days and even more could come due to the critical fire weather.
"As of this morning, there are over 14,800 firefighters battling 23 major fires and lightning complexes in California," Cal Fire said on its Sept. 6 California Statewide Fire Summary. "CAL FIRE increased staffing in preparation for critical fire weather in multiple areas of the State, which aided in the initial attack of 38 new wildfires."
In total, the wildfires that began in August has resulted in over 900 wildfires, burned 3,300 structures and 16 million acres of land and claimed eight lives.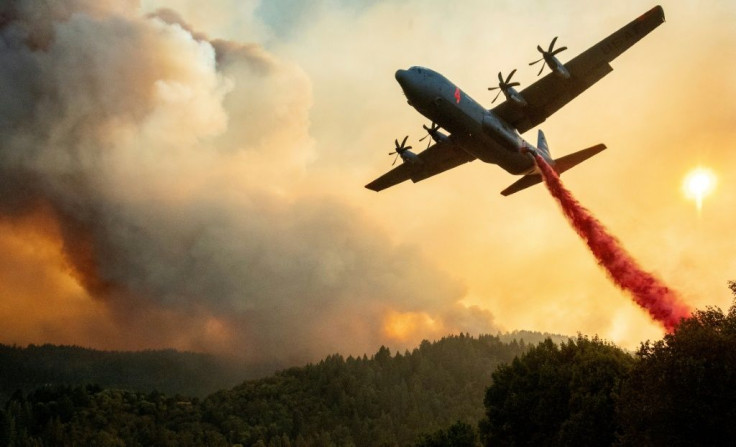 © Copyright IBTimes 2023. All rights reserved.