HIV-Positive Occupy Wall Street Protester Struck by Police Officer Says Cop Should Get Tested [VIDEO]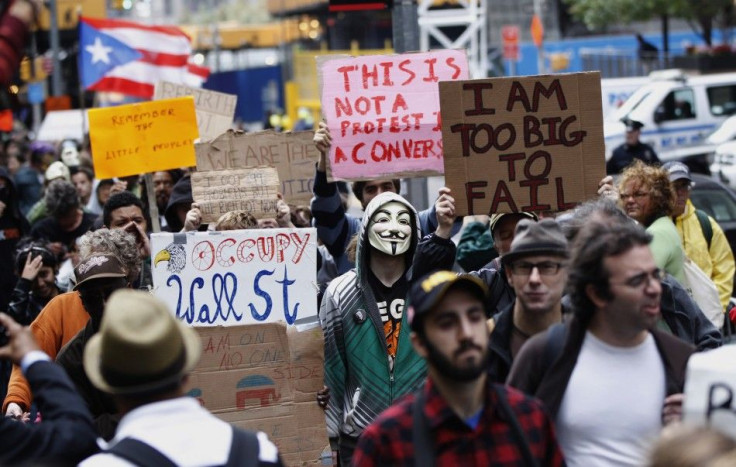 During an impromptu Occupy Wall Street (OWS) march on Friday morning, several media outlets report that a white-shirt police officer -- after little provocation -- punched a protester on the side of his head, drawing blood.
Now, that protester is speaking out, telling Gothamist that he is HIV positive and recommending that the police officer in question get tested to ensure he wasn't exposed to the virus.
The protester, Felix Rivera-Pitre, told Gothamist he was walking in front of the officer on Williams Street when he admittedly shot the cop a look. Afterwards, Rivera-Pitre claims the officer lunged forward and hit him on the left side of his face.
It tore my earring out. I remember seeing my earring on the ground next to me and it was full of blood. I was completely dumbstruck, he said. Because the police officer was exposed to his blood, Rivera-Pitre said he should be tested for HIV to be safe.
Rivera-Pitre said the crowd helped him escape the police, saying the cops were pulling me by my feet and the crowd was pulling me by my hands but then the crowd eventually won, allowing him to avoid arrest.
Here is a video of the incident posted by TheStreet.com:
© Copyright IBTimes 2023. All rights reserved.
FOLLOW MORE IBT NEWS ON THE BELOW CHANNELS