Hole On International Space Station: Astronauts Working On Fix, No Immediate Threat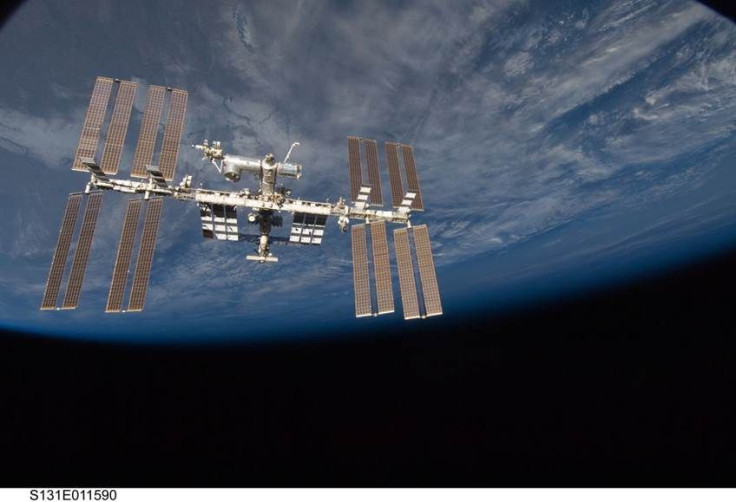 Astronauts aboard the International Space Station (ISS) encountered a new issue Thursday — a tiny hole that was slowly depressurizing the orbital lab.
On the evening of Aug. 29, space station mission controllers noticed the air pressure in the lab wasn't as stable as it should be due to a possible leak. They analyzed the detected signs, but as there was no immediate threat to the safety of the astronauts, the crew of Expedition 56 was allowed to sleep.
The next morning, mission controllers at NASA and at the Russian Mission Control Center outside Moscow used the collected data to pinpoint the location of the leak, while all six astronauts on the orbital lab, including station commander Drew Feustel, closed separate modules of the station and conducted an extensive search to find the source.
They finally found the source, which was a 2mm-wide hole, on the Russian side of the orbital outpost. Specifically, the leak was near the hatch of Soyuz MS-09 spacecraft that brought astronauts and docked with the station's Mini-Research Module 1 in June, the Independent reported.
According to a series of updates by Reddit user u/g00pix, the hole has currently been covered by Kapton tape and the rate of depressurization has been reduced by a factor of six. Its images have been sent to the ground station and are currently being analyzed.
The mission controllers are continuously monitoring the situation, while the astronauts onboard are going through a series of troubleshooting procedures to seal the minute hole, which is still leaking out some air, NASA said in a statement.
Astronaut Alexander Gerst said the hole appeared to be drilled and was likely there for some time, but there is also the possibility of debris impact, where a tiny fleck of space junk might have struck and pierced the surface of the Soyuz.
The efforts to fix the hole are underway and there was no immediate danger to the crew. However, it still remains unclear what would be the next steps if the damage isn't successfully contained.
All crewed spacecraft carry a life support system pressurized with a suitable gas, usually air, to ensure the survival of those onboard. A breach in the integrity of the craft, through impact or any other reason, could cause the gas to escape into space. The rate at which this gas escapes depends on a range of factors, including the size of the breach, volume of the pressurized area, as well as the nature of the gas in question.
© Copyright IBTimes 2023. All rights reserved.