Hollister Clothing Unfriendly To The Disabled; Lawyer Compares Abercrombie & Fitch To 'Jim Crow Era'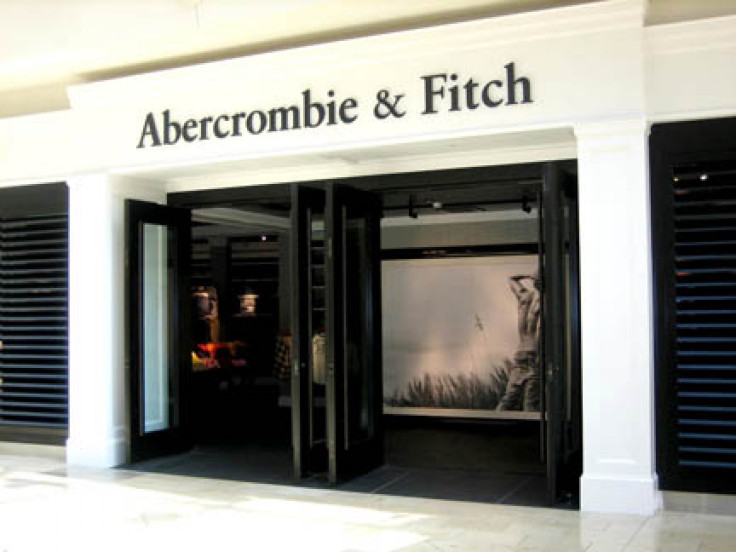 It's no secret that Abercrombie & Fitch touts itself as exclusionary.
A federal judge in Denver agreed. Recently, U.S. District Judge Wiley Daniel ruled that Hollister stores, owned by Abercrombie & Fitch, have entrances that are unfriendly to the disabled, the AP reported. The ruling is the result of a lawsuit filed by several Colorado customers who said they had difficulties getting into the stores and that the sales countertops were too high.
The Americans with Disabilities Act (ADA) prohibits discrimination against people with disabilities in employment, transportation, public accommodation, communication and governmental activities. Hollister argued that its stores comply with the law because its side doors, which look like shuttered windows, are wheelchair accessible. Plaintiffs in the lawsuit claim the side doors are often are blocked with merchandise, the Colorado Independent reported.
Julie Farrar, a mother who is confined to a wheelchair, said she tried to visit one of the Colorado stores with her daughter and had to go through a side door because there was no wheelchair access to the front. Farrar called the company's attempt to pass off the side doors as an accessible entrance a sham, she told AP.
Farrar is one of the original plaintiffs in a lawsuit filed in 2009 by the Colorado Cross-Disability Coalition over two Hollister stores in Colorado, according to the Colorado Independent. In 2012, the case grew into a class-action lawsuit that targets 248 Hollister stores in the U.S. that feature faux porch steps as the store's main entrance.
The lawyer who represents the plaintiffs argues that the case resembles racial segregation in the 1960s –- calling the side entrance akin to when there were "white" and "colored" entrances.
"In the Jim Crow era, you had a white entrance and a colored entrance off to the side. These stores put up signs for Dudes and Bettys and called it integrated," plaintiff lawyer Amy Robertson said.
Abercrombie & Fitch made headlines earlier this month when controversial comments made by company CEO Mike Jeffries in 2006 resurfaced.
"It's almost everything," Jeffries said about how Abercrombie uses sex appeal to sell. "That's why we hire good-looking people in our stores. Because good-looking people attract other good-looking people, and we want to market to cool, good-looking people. We don't market to anyone other than that."
Jeffries also went into detail on how Abercrombie & Fitch is exclusively for "cool kids."
"We go after the attractive all-American kid with a great attitude and a lot of friends. A lot of people don't belong [in our clothes], and they can't belong. Are we exclusionary? Absolutely."
The comments provoked backlash. A campaign was started called #FitchTheHomeless that set off to clothe the homeless in Abercrombie & Fitch clothing. An online petition was started to make clothing sizes for plus-size teens has more than 70,000 supporters.
© Copyright IBTimes 2023. All rights reserved.