Holocaust Memorial Day 2017: Auschwitz-Themed Escape Game Criticized, Czech Company Says It Wants To 'Raise Awareness' About Genocide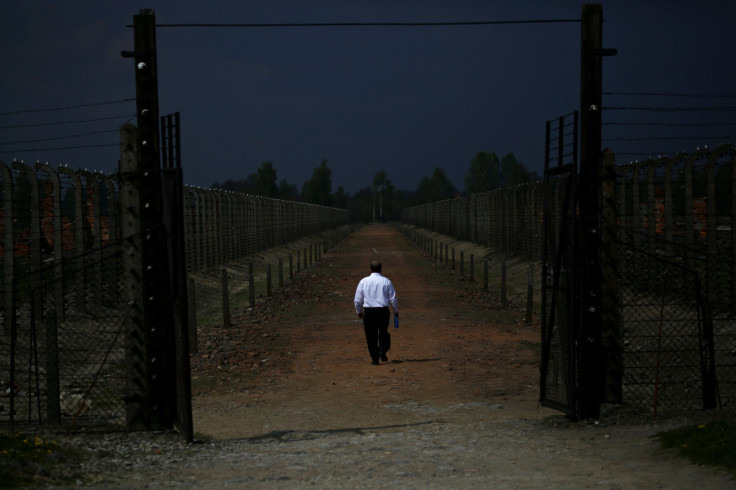 Every year, Jan. 27 is observed as the International Holocaust Memorial Day to remember the millions of people killed by the Adolf Hitler-led German Nazi party in an attempt to wipe out Europe's Jewish population. This year, however, a Czech Republic-based entertainment company's attempt at raising awareness about the genocide has come under severe criticism for being disrespectful towards victims of the Holocaust.
The Dostaň Se Ven agency came under fire last week after it advertised the sale of tickets to its game where participants try to exit a room resembling a gas chamber — disguised as a shower at the Nazi concentration camp at Auschwitz, Poland. Tickets to the game went on sale for $15 and can be bought till Jan. 27.
Petr Papousek, president of the Federation of Jewish Communities in the Czech Republic, reportedly called the game "inappropriate," but the company insisted its aim was to "raise awareness to the Holocaust."
"We would like to say that we regard this subject with tremendous respect and consideration," the company said in a statement, the Jewish Telegraphic Agency reported. "We are definitely not doing this just as a joke — quite the opposite! We want to highlight the seriousness of the situation, and we want to make people more aware of history."
Almost 46,000 of the 56,000 Jews who lived within Czech Republic's current territory before the Holocaust were murdered at Auschwitz. The Nazis also killed millions of others, including Roma, disabled people and those who were gay. Nearly 7 out of every 10 Jews living in Europe were killed during this period.
In the past, a number of escape room games based on Nazi atrocities have faced severe criticism and, on some occasions, been canceled for being insensitive to the plight of Holocaust victims. Greece-based Rubicon gaming agency canceled a similar Auschwitz-themed escape room game after advertising it on social media last month.
© Copyright IBTimes 2023. All rights reserved.