Honduran Army Seizes Hospitals, Drugs Amid Social Security Scandal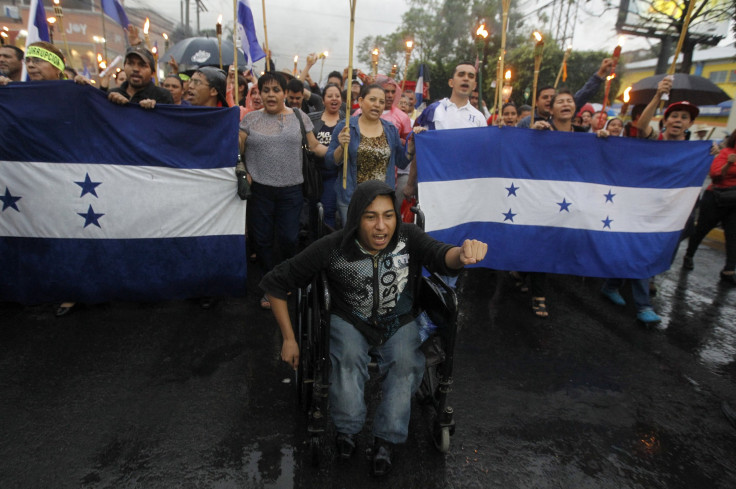 Honduran armed forces seized public hospitals and warehouses that stored medicine on Wednesday after a recent graft scandal involving the country's Social Security Institute prompted them to take measures to ensure that patients had access to drugs.
President Juan Orlando Hernandez said that the army would conduct an inventory check to ensure that there are no drug shortages. It will then identify the producers and providers capable of guaranteeing the quality and distribution of the medical products.
Hernandez said he would take steps toward "disbanding the mafias that have controlled the system of storage, distribution, delivery and acquisition of medicines," the Associated Press reported.
Hernandez's administration is embroiled in a scandal where his political party allegedly used $90 million, belonging to the country's Social Security Institute, as campaign funds. Hernandez has reportedly denied the allegations.
Honduran prosecutors reportedly said that they are investigating the misappropriation of up to $300 million from the Social Security Institute that might be related to Hernandez's National Party or other political organizations.
The corruption charges, along with Hernandez's decision to strike down the presidential term limit, have led to weeks of protests, organized by the opposition Liberty and Refoundation Party (Libre).
On Monday, Hernandez announced that he would begin a major anti-corruption crackdown in the country that would target "the criminal and the corrupt," but did not provide details, the Los Angeles Times reported.
The announcement came a day after Roberto Ramirez, a prosecutor who was investigating the Social Security scandal, reportedly left the country due to "highly" credible threats to his life.
© Copyright IBTimes 2023. All rights reserved.