Hong Kong Airport Protesters Clash With Police; China Blames Pelosi, McConnell 
Protesters occupied the Hong Kong International Airport (HKG) for a second day, resulting in many cancelled flights and stoking fears what effect the unrest will have on the city's economy. The airport alone makes up about 5 percent of Hong Kong's gross domestic product, making it an easy target for the demonstrators.
The airport has resumed operations with tightened security after two days of mass cancellations. There is also an order from the High Court now that prevents obstruction of the functioning of the airport, making protesters who violate it liable to arrest and prosecution.
The uprisings began in June as a protest to an unpopular extradition bill that has since been shelved but not formally withdrawn. The main "players" are the pro-democracy demonstrators and supporters, the mainland Communist Chinese rulers who control the People's Liberation Army (PLA), and the Hong Kong local government and police force under Chief Executive Carrie Lam, who seems to be stuck in the middle of a "no-win" situation.
As the protests grow and become more violent, the rest of the world is taking notice and China is beginning to roar, blasting the protesters as "criminals" and "separatists" who are showing "signs of terrorism." China is also blaming Nancy Pelosi, the Speaker of the U.S. House of Representatives, and Mitch McConnell, the U.S. Senate Majority Leader, for the unrest, claiming that Washington's goal is to throw Hong Kong into chaos.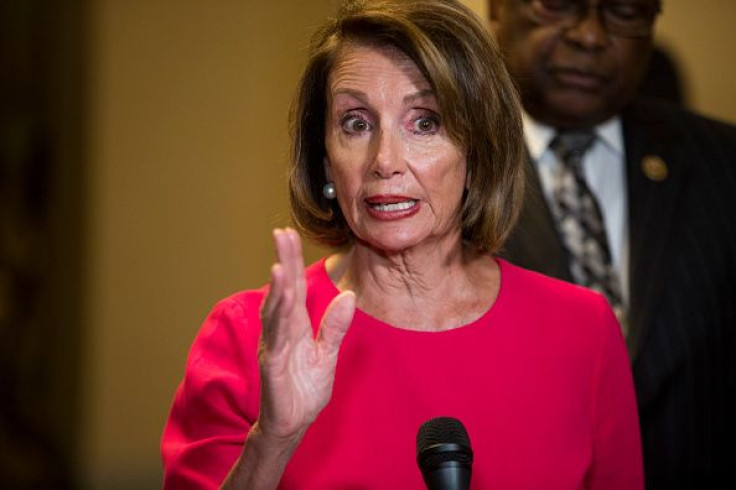 Responses from other global leaders seem rather calm and muted in comparison to China:
President Donald Trump calls it a "tough situation" expressing hope that it will work out "for everybody, including China." In a Twitter post Trump said he "can't imagine why" anyone would blame the United States for "the problems" in Hong Kong. A senior U.S. official encouraged "all sides to remain calm, safe, and peaceful."
The U.K.'s Foreign Minister Dominic Raab is concerned by "the worrying pictures of clashes between police and protesters at the airport." Another British politician called for Hong Kong citizens to be given full British nationality.
Canadian Prime Minister Justin Trudeau was "extremely concerned" and warned China to be "very careful and very respectful."
Australian Prime Minister Scott Morrison urged Hong Kong's leaders to "listen carefully" to the protesters and "work towards a peaceful and calm resolution."
A spokesperson for the European Union said it was "crucial that all sides exercise restraint, reject all kinds of violence, and take urgent steps to de-escalate the situation."
China's Foreign Ministry Spokesperson Hua Chunying said in a statement that the U.S. politicians were intentionally distorting their assessments and spurring clashes. The translated statement said, "They even incited the Hong Kong residents to engage in confrontation with the (special administrative region) government and the central government," Hua added. "How anxious are they to instigate and see chaos."
© Copyright IBTimes 2023. All rights reserved.