Hong Kong Eyes Becoming A Global Digital Asset Hub By Legalizing Crypto Trading: Report
KEY POINTS
Hong Kong wants to reclaim being a global crypto hub
In 2021, Hong Kong closed CEX to retail investors
Hong Kong used to be leading global center for cryptocurrency companies like FTX, Binance and others
Just a few days after Hong Kong reassured businesses that its stand on cryptocurrencies is separate from that of mainland China, a new report this week revealed that the vertical city is planning to legalize retail crypto trading to regain its status as a global digital asset hub.
The Hong Kong government is reportedly planning a mandatory licensing program for crypto platforms that will enable retail cryptocurrency trading, Bloomberg reported Thursday, citing unnamed sources familiar with the matter. The plan to re-establish the vertical city as a global crypto hub is expected to be revealed Monday at the Hong Kong FinTech Week, with the plans said to be enforced in March 2023.
Elizabeth Wong, the director of licensing and head of the fintech unit of Hong Kong's Securities and Futures Commission (SFC), confirmed last week that they are considering allowing retail investors to "directly invest into virtual assets."
"We've had four years of experience in regulating this industry ... We think that this may be actually a good time to really think carefully about whether we will continue with this professional investor-only requirement," she was quoted as saying by South China Morning Post, noting that the industry has also become more compliant.
The SFC director's comment comes as the Hong Kong government boosts efforts to bring back entire fintech businesses that have left the city. A few years ago, the city used to be a leading global center for cryptocurrency companies like FTX, Binance, Amber Group and Q9 Capital.
However, in 2021, Hong Kong launched a licensing regime that shut down cryptocurrency exchange platforms to everyone except professional investors with portfolios of at least $1.03 million. If the said plan of legalizing retail trading pushes through, it would underline a major shift in the stand of the SFC about crypto.
However, some think that Hong Kong's plan could be just China's way to use it as a proxy to transact crypto. Former BitMEX CEO Arthur Hayes in his latest blog said that China just wanted to recycle its surplus dollars and reduce its USD balance without disrupting its financial system, so it has to use Hong Kong.
"If there is a governmental belief that crypto and the technological revolution it heralds have value, then having a vibrant crypto ecosystem in an adjacent territory is a sound policy. Beijing never has to allow the aspects of crypto that might be socially destabilizing to its political model across the border. Hong Kong can be used as a safe space for Beijing to experiment with the crypto capital markets," Hayes said.
"China has not left crypto — it has just been dormant. The current global geopolitical situation will force China to do something with its dollars. I believe that the reorientation of Hong Kong as a pro-crypto location is a prong in Beijing's strategy to reduce its position in a way that won't destabilize its internal financial system," he added.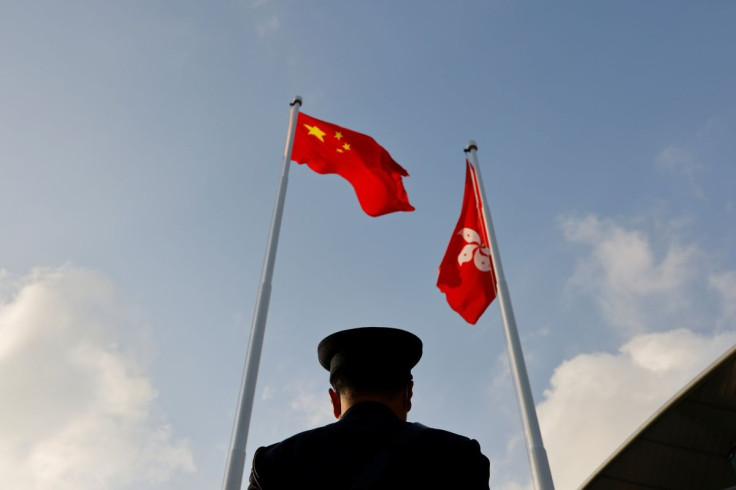 © Copyright IBTimes 2023. All rights reserved.