Kraken Shuts Door To Russian Crypto Holders Amid Latest EU Sanctions
KEY POINTS
The EU imposed sanctions on Russia after it invaded Ukraine in February
The European Union recently imposed a new package of sanctions to the transcontinental country
In accordance with the latest EU sanctions, Kraken, along with other CEX platforms, stopped providing services to Russians
Cryptocurrency exchange platform Kraken is the latest CEX to restrict services to Russians in compliance with the latest package of sanctions imposed by the European Union (EU).
Last week, Kraken sent emails to its Russian clients informing them that the exchange will stop providing services to Russian customers. "Due to the new European legislation, we have to take measures to restrict your Kraken account," the company said in the email. "We will update our support center if there are any changes," Kraken noted, adding: "We apologize for the inconvenience caused."
Kraken emphasized in the email that Russian customers can withdraw their funds by request. The email did not explicitly state, however, if there is a time or date limit for Russian clients to withdraw their funds from the exchange.
It is worth noting that this is not the first time that a centralized cryptocurrency exchange platform has blocked Russian accounts following the new package of EU sanctions. Kraken's competitors Crypto.com and Blockchain.com have also done the same.
Meanwhile, Dapper Labs, a Canadian-based NFT marketplace, also closed accounts of Russian nationals on its platform. "It is now prohibited to provide crypto-asset wallet, account, or custody services of any value to accounts with connections to Russia, irrespective of the amount of the wallet," the management said.
According to the firm, its "payment processing and stored value service partner is subject to EU regulations," and it has been decided to impose the restrictions on these accounts under EU law. The platform, however, said the accounts were not closed and users affected by the Eu sanction imposition can still view and access their Non-Fungible Tokens (NFTs).
EU sanctions are "fully compliant with obligations under international law, whilst respecting human rights and fundamental freedoms. Once political agreement is reached among EU member states, the necessary legal acts are prepared by the European External Action Service and/or the European Commission and submitted to the Council for adoption," according to the European Council.
"Council regulations and decisions, as legal acts of general application, are binding on any person or entity under EU jurisdiction. This means any person or entity within the EU, any EU national in any location, and all companies and organizations incorporated under the law of an EU member state," it added.
Russia invaded Ukraine in February 2022 and following the violence caused by the invasion, the EU imposed sanctions on the transcontinental country.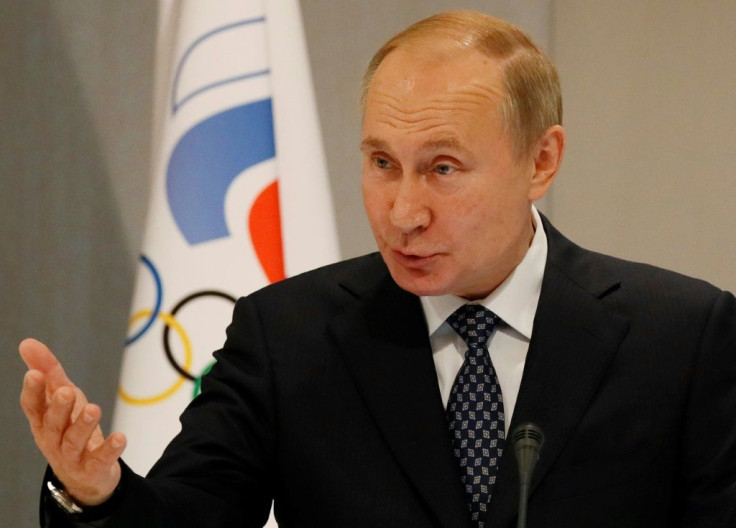 © Copyright IBTimes 2023. All rights reserved.
FOLLOW MORE IBT NEWS ON THE BELOW CHANNELS