Hong Kong Protests: Student Leaders Joshua Wong, Lester Shum Arrested From Mong Kok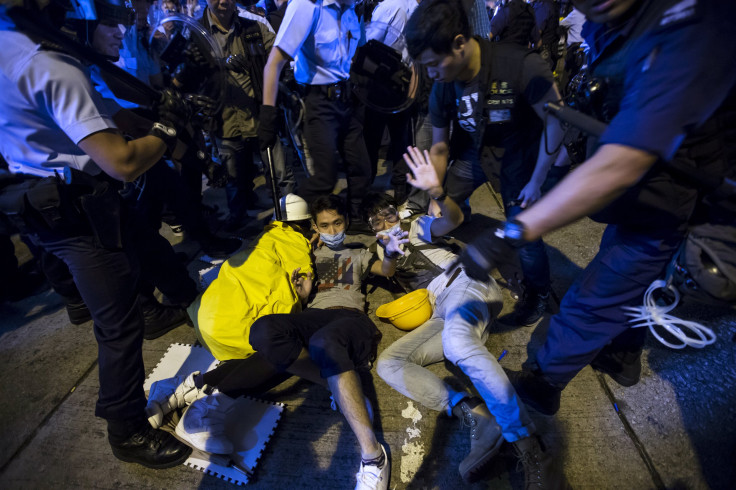 Update as of 11:39 p.m. EST: Hong Kong police successfully removed barricades and tents from a protest site in Mong Kok district on Wednesday, a witness said, Reuters reported.
The process of clearing the site reportedly took over three hours, and traffic began moving along Nathan Road, a protest site in Mong Kok district that had been blocked by pro-democracy protesters for several weeks.
Hong Kong police arrested student protest leaders Joshua Wong and Lester Shum on Wednesday while clearing barricades from a pro-democracy protest site in the city's Mong Kok district, the Facebook accounts of two student groups said, according to Reuters.
On Tuesday night, about 116 people were reportedly arrested after a scuffle broke out between protesters and riot police. Wong and Shum, from the Hong Kong Federation of Students, have led the protests, and along with other protest groups, had blocked major roadways in the city since the end of August.
Meanwhile, hundreds of protesters remained on Nathan Road, at the heart of the protest site in Mong Kok district, as police cleared the streets following a court order, and said they would arrest anyone obstructing the removal of the barricades. Authorities also had to use pepper spray to disperse the crowds.
© Copyright IBTimes 2023. All rights reserved.