House Benghazi Committee Hearing: State Department Says Embassies Are Safer Now Than Before Libya Attack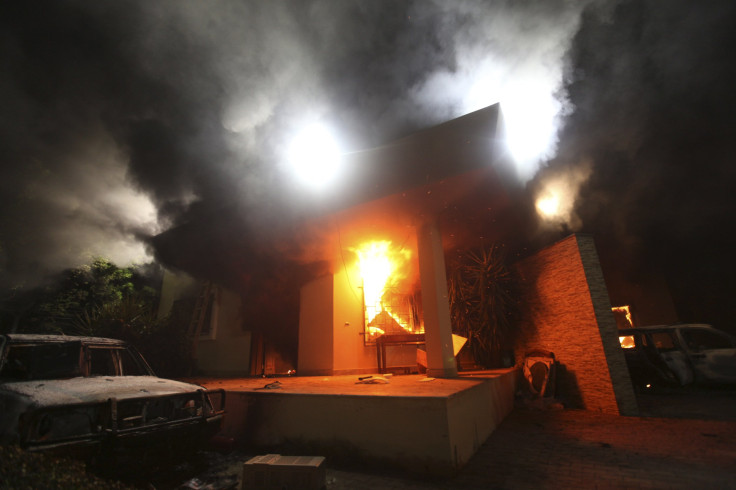 U.S. embassies, consulates and missions around the world are safer now than before the Sept. 11, 2012, attacks on the U.S. compound in Benghazi, Libya, a State Department official told a House hearing Wednesday. The department has complied with 25 of 29 recommendations from an accountability review board on Benghazi, but won't be implementing what was viewed as the most important item out of 40 from a best practices panel: creating an undersecretary of state for diplomatic security.
"Today, we are safer and more secure because of the recommendations of the Benghazi panel and other [accountability review boards]," Gregory Starr, assistant secretary of state for diplomatic security, testified to the House Select Committee on Benghazi. There are more diplomatic security and Department of Defense personnel at U.S. facilities than before Benghazi, Starr said. That includes U.S. Marines stationed in embassies, consulates and missions situated in dangerous locations. The agency has also increased training time for security agents, Starr said.
The committee held its second hearing Wednesday, which looked into how the State Department is improving security at U.S. embassies, consulates and other foreign offices after the terrorist attack in Benghazi that killed U.S. Ambassador to Libya Christopher Stevens and three others.
There was a testy exchange between Starr and U.S. Rep. Jim Jordan, R-Ohio, after the congressman asked Starr, "Why did we have to be in Benghazi?" Jordan said there were more than 200 security incidents in Libya in the 13 months before the U.S. mission was attacked, including an attempted assassination on the British ambassador to Libya. The State Department has come under fire for not adequately fortifying the Benghazi compound and not honoring requests by the mission for more security.
"I'm not the witness to tell you what happened," said Starr, pointing out that he headed security for the United Nations at the time of the Benghazi attack. "I'm here to discuss the things that we have put in place since the [accountability review board] and what we're doing to protect our people now."
In addition to the Benghazi Accountability Review Board, the State Department created a Best Practices Panel that gave the agency 40 recommendations. The top recommendation was to signal that diplomatic security is a bigger priority by creating a position at the undersecretary of state level, which would be the third level below the secretary of state, according to a State Department organizational chart.
But the department won't be heeding that recommendation, Starr said, because he didn't believe it was necessary. He said he already has the access to Secretary of State John Kerry that he needs to do his job.
Jordan disagreed, saying Starr could have more influence if he was an undersecretary of state. "Why don't you want to move from the kids table to the adult table, Mr. Starr?" the congressman asked.
"Whether I'm an undersecretary or an assistant secretary, I have the control and the access that I need to fulfill my responsibilities," Starr said.
© Copyright IBTimes 2023. All rights reserved.