House Could Have 7 Or 8 Immigration Reform Bills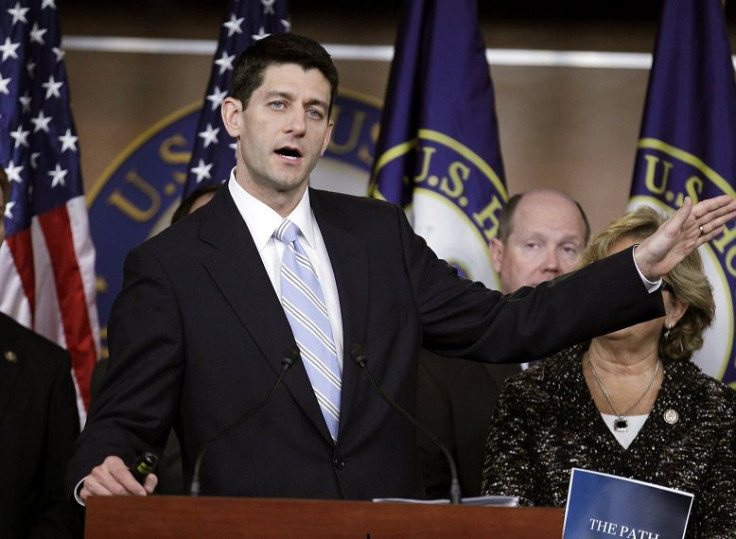 The Republican-led House of Representatives does not want an immigration reform bill that looks like the Senate's. To achieve that goal, the party needs to craft an alternative that conservatives can support. House Budget Committee Chairman Paul Ryan, R-Wis., said on Tuesday the outcome could total seven or eight bills.
That's because along with achieving what conservatives describe as "verifiable results" on the border and internal enforcement, the GOP wants to do away with a family-based immigration system for one that's economic-based.
"No offense to the administration," Ryan said, "we just don't trust their word on this. It's got to be actual and verifiable on border and interior enforcement before other things can be triggered."
The chairman was speaking at the Wall Street Journal's CEO Council conference in Washington, D.C.
"We want to move from what we call a chain migration or a family-based immigration to an economic-based immigration," Ryan said. "And we want to make sure that we have a system that does not grant amnesty, that does not create a moral hazard and that helps respect the rule of law while dealing in an intelligent way with the people who are undocumented. We think there's a way to do that in this step-by-step approach. ... That's probably seven or eight different pieces of legislation."
The Senate unveiled a massive reform bill in June, but, unnerved by its size, House Republicans resorted to passing a series of measures to tackle single issues. Now, the few pieces of legislation the GOP produced focus on border security and interior enforcement.
The chances of immigration reform passing Congress before year's end has continued to wane as lawmakers are overwhelmed with the budget and other pressing domestic issues.
Ryan, who said he supports the House's version of the immigration reform, admitted on Tuesday that he wants to see the issue resolved with this year, but it is unlikely to happen.
"There's just literally no time to do it," he said, adding that current budget conference negotiations run to early December. "We do not have the time. It's not because we don't want to do it that we are not doing anything before the end of the year. It's that we are literally losing our time because we have budget negotiations that have not been resolved. We have a farm bill that's out there."
Nonetheless, Republicans are serious and they want to proceed with reform, Ryan said. And when their bills are done, the measures will look nothing like the Senate's legislation, which conservatives believe rewards undocumented immigrants with citizenship.
"We'll do it in a way that guarantees that we don't come out with a Senate [bill]," Ryan said.
When pressed by the WSJ on whether there is a majority of Republicans who support a pathway to citizenship, Ryan said, "No," because the GOP won't give anyone a "jump in the line."
Regardless of the number of bills the GOP could produce, President Barack Obama told the same conference that he is willing to work with Republicans if they want to "chop" up comprehensive immigration reform into pieces.
"I don't care what it looks like," Obama said, "as long as it's actually delivering on those core values that we talked about."
Rep. Luis V. Gutierrez, D-Il., and a member of the now defunct House bipartisan immigration working group, praised the president's spirit of accommodation.
"You don't like the Senate bipartisan bill? Fine, come up with what you do want and let's keep this moving forward," he said in a statement. "Think of it as multiple courses that make up dinner. A salad and a side dish are not enough to call it a full meal. But if we get several different dishes together and they make up, as a group, serious immigration reform, then we can work with Republicans, provided none of the individual dishes make us so sick to our stomachs that we must leave the table."
FOR FREE to continue reading
✔️ Unlock the full content of International Business Times UK for free
offer available for a limited time only
✔️ Easily manage your Newsletters subscriptions and save your favourite articles
✔️ No payment method required
Already have an account? Log in
© Copyright IBTimes 2023. All rights reserved.