How Bill Gates Built His Fortune: Net Worth, History, And More For The Microsoft Founder
Between 1995 and 2017, Microsoft co-founder Bill Gates ranked as the richest person in the world in all but four years, according to Forbes.
For those who don't keep up on the ever-changing world of the super-wealthy, Gates is still likely to be the first name that comes to mind when thinking about the world's richest people. Though now eclipsed by Amazon CEO Jeff Bezos, Gates remains a strong second place with an estimated fortune of $105.7 billion, ahead of the likes of investor Warren Buffett and businessman Carlos Slim.
While many are likely to be broadly familiar with Gates and his company, he took a unique path in becoming one of the world's most powerful people.
Born in 1955 to William Gates Sr., a lawyer, and Mary Maxwell Gates, a prominent businesswoman, in Seattle, the young Gates had his first major brush with a computer at age 13. While in 8th grade at the Lakeside School, his mother used the proceeds from a rummage sale to buy his school a teletype console that connected via phone lines to GE's time-share computer. It was on this computer that Gates learned to code, stealing away from classes to work on a rudimentary tic-tac-toe program.
Gates met his eventual Microsoft co-founder, Paul Allen, while the two attended Lakeside. Later, his time attending Harvard was cut short after he and Allen successfully pitched a version of BASIC for MITS's new Altair 8800 computer. Dropping out of school in 1975, Gates traveled to Albuquerque, New Mexico, to establish a new software company with Allen: Micro-soft. The name was later changed.
Over the years, the company became the go-to software provider for the likes of IBM, Dell, and Compaq, making Gates' company a fixture in the home computing boom. The company became known for its operating systems, starting with MS-DOS and eventually evolving into Windows 1.0 in 1985.
Microsoft would see a revenue surge after 1990 with Microsoft Office, which bundled Microsoft Word and Microsoft Excel, among other applications.
Microsoft went public on March 13, 1986, at $21 per share. Gates made his first billion by 1987. He first topped the yearly listing of the world's richest people in 1995. Until 2017, he only forfeited the accolade from 2007-09, and in 2014.
Gates stepped down as CEO of Microsoft in 2000 and passed the position to Steve Ballmer. In 2014, he also stepped down as chairman, and today serves only a Technology Advisor to current president, Satya Nadella. According to Yahoo Finance, Microsoft has a market capitalization of $1.096 trillion.
A large portion of his time outside of his groundbreaking company has been focused on charity. In 2000, he and his wife created the Bill & Melinda Gates Foundation, a charitable organization dedicated to tackling issues like world hunger and green energy.
Gates is a self-proclaimed introvert. "I think introverts can do quite well," he said on the Australian program Q&A. "If you're clever you can learn to get the benefits of being an introvert."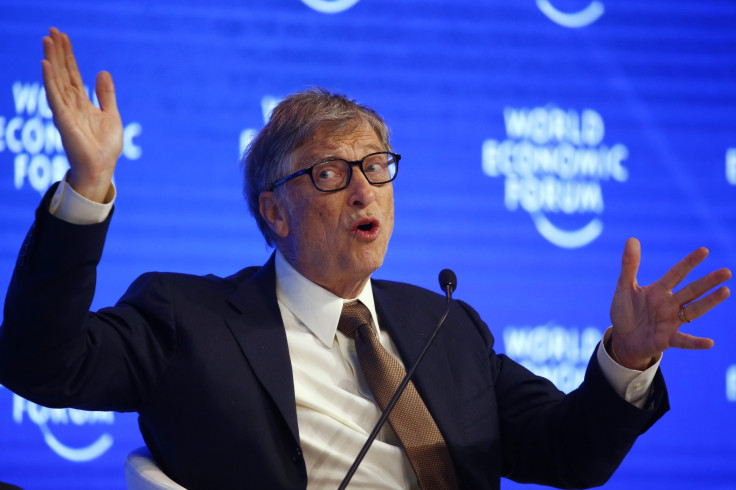 © Copyright IBTimes 2022. All rights reserved.
FOLLOW MORE IBT NEWS ON THE BELOW CHANNELS