How Blockchain Technology Is Creating Opportunities to Earn a Passive Income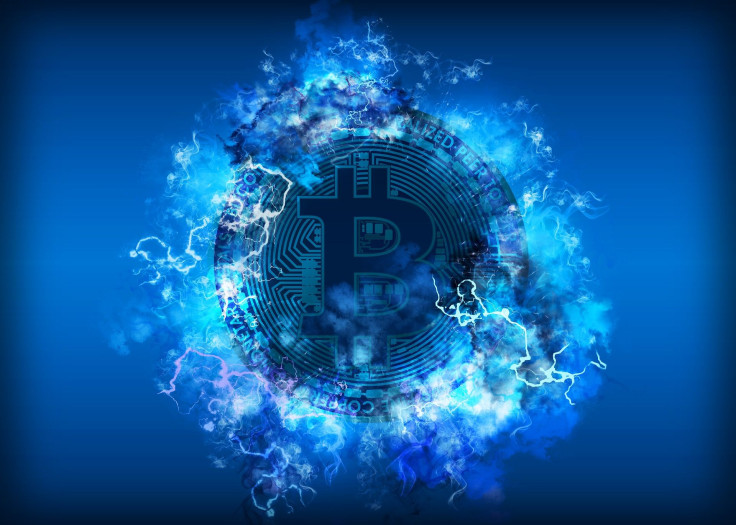 Technological innovations have taken over the world since the internet made a hallmark debut in the 90s. Today, people across the globe can communicate with each other through social media platforms or access online shops via e-commerce platforms such as Amazon. While these Web 2.0 innovations have played an integral role in the advancement of the modern-day economy, emerging technologies like Blockchain are taking the game a notch higher.
By design, blockchain technology introduces a decentralized ecosystem; this is the underlying architecture of crypto assets such as Bitcoin and Ethereum. The big question is how this type of infrastructure is more favourable compared to centralized traditional models? As far as fundamentals are concerned, blockchain features a permissionless and trustless ecosystem where users don't have to go through centralized intermediaries.
This nascent technology creates an opportunity for everyone to participate and contribute to the growth of decentralized markets. Gone are the days when one had to visit a bank or investment firm to make an extra dime from their savings. With blockchain innovations, it is now possible for anyone to leverage available opportunities regardless of their location or other limitations that are prevalent in the traditional financial ecosystem.
So, how can one make profits from this upcoming technology? Well, several market opportunities exist; most of which fall within the Decentralized Finance (DeFi) and Non-fungible token (NFT) scope. These two crypto niches have been making headlines in the past two years, with the latter attracting investors from other industries such as gaming, entertainment and the creative sector.
That said, not all blockchain and crypto innovations are a good investment; however, there are some projects whose fundamentals are quite promising. Let's take a deep dive into the opportunities that are currently available in the blockchain ecosystem.
1. The Metaverse
The metaverse is the latest concept to launch on blockchain platforms, it is a futuristic version of the internet where people can exist inside computers as virtual characters. While it may sound pretty similar to video games, the metaverse is more advanced as it allows people to replicate real-world activities. One can purchase virtual land parcels or host events on the metaverse without leaving the comfort of their home.
It is also possible to create game fields and rent out a virtual piece of land on metaverse ecosystems such as Bullieverse. This project recently partnered with In-Play monetization firm Admix to introduce non-intrusive ads within its metaverse. A move that Bullieverse CEO Srini Anala believes will be fundamental to the platform's growth as it evolves into Web 3.0 DAO governed ecosystem.
"What I personally like about Admix is the non-intrusive nature of the ads. It only allows experiences that respect user preference. With Admix, we can build ad revenue streams for creators while preserving Web3's ethos," said Bullieverse Co-Founder and CEO Srini Anala in a statement.
Given the rising popularity, it is not surprising that even large corporations like Facebook are preparing to launch a virtual world. The tech giant announced last year that it will allocate resources towards building a metaverse and has since rebranded to Meta. Other notable players that are joining the trend include Microsoft, which is in process of purchasing Activision Blizzard as part of the company's strategy to become part of the metaverse.
2. Decentralized Content Marketplaces
For a long time, content creators have operated under the mercy of centralized auctions or platforms such as Twitter and Instagram to monetize their content. Blockchain technology changes this dynamic by introducing decentralized content marketplaces like Envision. This peer-to-peer ecosystem allows creators to sell their stock content directly to potential buyers without involving a central intermediary.
While most of the creatives are yet to catch up on the trend, decentralized content marketplaces offer a wide range of benefits. The most fundamental one is giving back power to creators; unlike centralized platforms where an artist is only entitled to a mere share of the revenues, blockchain-based content economies enable creatives to retain rights over their work through NFT technology.
Furthermore, it is much easier to sell one's content on a global scale, given that decentralized markets are designed as permissionless ecosystems. This means that one can log on to a Decentralized Application (DApp) such as Envision and mint an NFT that represents their work on-chain, creating a more profitable way to sell the content to interested buyers. With time, most creators will likely shift to decentralized content marketplaces.
3. Decentralized Betting Protocols
The global online gambling market is estimated to be over $59 billion dollars, a figure that will likely hit $92 billion dollars by 2023 according to Statista. This particular niche has been a source of livelihood for many people in the world but still faces some challenges given the centralized nature of most betting platforms. No wonder the saying 'the house always wins'.
Well, that does not have to be the case anymore; emerging decentralized betting protocols such as LunaFi are changing the narrative. This Web 3.0 betting protocol allows DeFi users to become the house by providing liquidity to the featured betting pools (BTC, ETH and USDC). In return, the platform rewards the LPs with a share of the profits through its native token $LFI.
More importantly, decentralized betting ecosystems are built on smart contracts, meaning that the environment is fair and trustless. While it may take some time before they significantly challenge the existing betting platforms, it is a no-brainer that DAO-governed ecosystems such as LunaFi offer a better opportunity for online gamblers to make a dime.
4. Monetization of Digital Collectibles
Digital collectibles have also become a common way to earn an extra income within the blockchain ecosystem. Like the name suggests, these are valuable on-chain assets that crypto users can collect by playing games such as Axie Infinity, Splinterlands and the famous Cryptokitties which clogged the Ethereum network back in 2017. Today, the blockchain gaming economy accounts for close to 50% of the total active crypto usage.
This industry has further evolved to feature decentralized exchanges (DEXs) such as Polkadex where Web 3.0 users can exchange their digital collectibles for other crypto tokens or fiat. Contrary to the traditional gaming economy where players can hardly monetize the experience, DEXs offer an opportunity for players to earn some extra income by swapping their in-game items on decentralized marketplaces. This opportunity for monetization is one of the significant game-changers of blockchain technology.
In some countries such as the Philippines, there are people whose livelihood depends on play-to-earn rewards from games like Axie infinity. This specific game recently eclipsed $4 billion in total sales, a milestone that has shown the untapped potential in NFT-oriented gaming ecosystems.
5. Gaming Tournaments
Gaming tournaments can now be hosted on blockchain ecosystems which do not require players to engage a third party. Instead, these innovations use smart contract infrastructures to set pre-coded conditions that define the rules of engagement. For instance, the Ignite Tournaments DApp allows its users to create esports competitions and stream multiple sport events in return for network rewards (crypto and sponsored NFTs).
Given the potential of the global sports industry, it makes sense for innovators to launch decentralized marketplaces that feature advanced gaming ecosystems. These platforms will not only increase the interest in various sports but provide an alternative means to generate some income. It is also noteworthy that heavyweight investors in the sports industry are forming partnerships with NFT-based projects to scale their fan base.
According to Ignite Tournaments Co-Founder and CEO Krystal Yang, the play-to-earn (p2e) model creates a level playing field where both gamers and publishers can share the revenue that is generated,
"P2E is an incredibly disruptive force that will revolutionize gaming as we know it. Now, gamers can be rewarded for ecosystem participation. Value is no longer simply extracted by the publisher. Rather, it is created and shared." Said Co-Founder and CEO Krystal Yang in a statement.
6. Staking
Staking is another seamless way for crypto users to generate a passive income. Ideally, this process involves committing or allocating one's tokens towards running a Proof-of-Stake (PoS) node (small on-chain servers that store and validate blockchain data). Unlike Bitcoin's Proof-of-Work (PoW) consensus, the PoS infrastructure is much cheaper for prospects looking to become node validators.
Some of the PoS blockchains that feature lucrative staking programs include Qtum and Wanchain (cross-chain network). The former is a Layer-1 blockchain ecosystem that leverages Bitcoin's underlying UTXO model; DeFi users can stake the native Qtum token by running a full node (online) or delegating to a super staker (offline). Similarly, Wanchain also features a direct and indirect staking program where one can become a validator or delegator, respectively.
While staking carries some inherent crypto risks, it can be a more stable source of income than speculating on the market moves. Additionally, one can easily become part of a specific blockchain community, given that most staking programs reward users with a native governance token.
Final Thoughts
Blockchain tech may be largely intertwined with the crypto market but the opportunities are endless. The avenues featured in this article are the tip of the iceberg; as more innovations unfold, most of the existing industries will probably integrate blockchain and digital assets to enhance their operations. With the gaming industry already making in-roads, one can get a picture of what decentralized economies will look like.
FOR FREE to continue reading
✔️ Unlock the full content of International Business Times UK for free
offer available for a limited time only
✔️ Easily manage your Newsletters subscriptions and save your favourite articles
✔️ No payment method required
Already have an account?
Log in