How Do Airports Generate Money? New Study Shows Nearly Half Comes From Non-Aeronautical Sources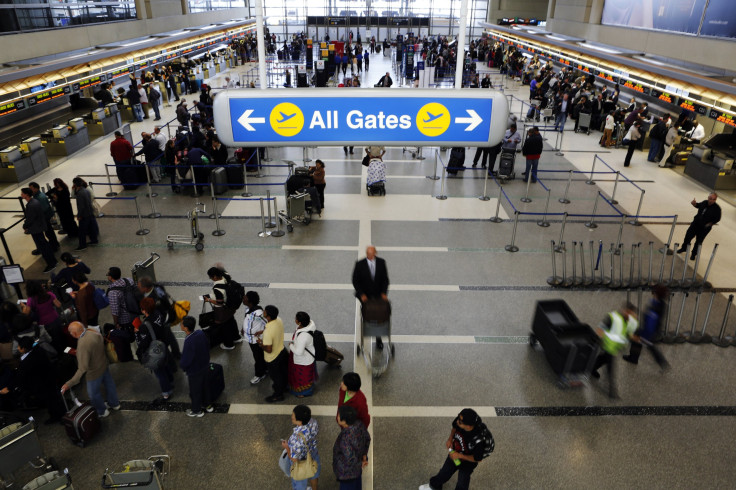 A report by Airports Council International released on Monday says that airports are making more money than ever before, mostly from non-aeronautical revenue.
According to the report, non-aeronautical revenue accounted for 44.8 percent of total operating revenue, or $7.56 billion compared with $9.31 billion, or 55.2 percent in regular aeronautical revenues.
The majority of the revenue came from parking and ground transportation, which clocked in at $3.1 billion, or 41.2 percent of the total, with rental cars and retail and duty-free making up $1.5 billion and $630 million, respectively.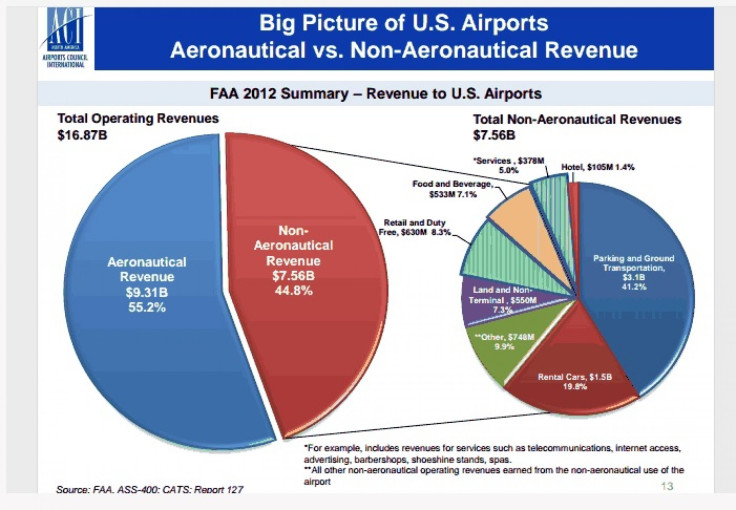 According to the report, 70 percent of airports are now focusing on increasing non-aviation revenue as a way to cope with the volatility of the airlines business cycle, including selling to non-flying passengers, which is a big change from 1990 when only a third of airports were trying to tap the wallets of those customers.
One of the biggest growth markets in airports is automated retail units selling products from everything from hair care products (in FDA-friendly 3-oz. units) to the latest technology. According to the survey, 50 percent of America's airports now have a number of these retail kiosks, up from 41 percent in 2012.
The kiosks are being placed in areas that would not be able to host normal-sized shopping units and can offer passengers last-minute purchases.
In other findings, the Airport Council International survey found that just 39 percent of airports in North America have a mobile app, and that 78 percent of these apps use them to promote concessions.
© Copyright IBTimes 2023. All rights reserved.