How Eli Lilly & Co. (LLY) Is Trying To Buy Some Time On A Patent For Lucrative Lung Cancer Drug Alimta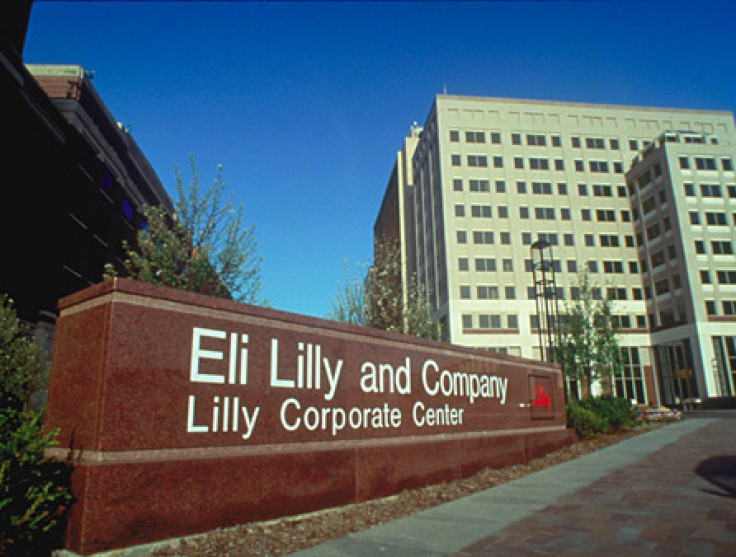 Eli Lilly & Co. (NYSE:LLY) is pursuing an unusual legal maneuver to extend a patent on the method for administering its lucrative lung cancer drug Alimta. However, even if it succeeds it is unlikely to win anything but some extra time for the U.S. drugmaker, an analyst told International Business Times on Monday.
Pharmaceutical giants like the Indianapolis-based Lilly often sue to defend exclusive patents on their drug formulae as hordes of generic drug firms in the U.S. -- and, increasingly, in India -- wait for the licenses to expire so they can sell cheap copies of the drugs.
But big-brand manufacturers are losing ground as more judges rule against preserving the exclusive patents, particularly in India where an April Supreme Court ruling found in favor of generic drugmakers. But Alimta helped power strong second-quarter earnings for the company this year, sales of which made up 11 percent of total revenue.
"I think it's a long-shot for Lilly to win this case," but if they win it's a major win because it extends the patent life for another five years," said Damien Conover, an analyst at Morningstar. "If I'm Lilly, I'm going to take the chances to get a pretty big upset."
This case, which went to trial on Monday, is unusual.
Rather than suing to defend Alimta itself, Lilly hopes to keep a patent on the folic acid and vitamin B-12 regimen.
"The composition of matter patent is kind of the bull's eye," Conover said of licenses on drug recipes. "The rings outside the bull's eye are methods of use."
A victory could extend the life of the patent to at least 2022, but a loss would allow generics to enter the market in 2017.
© Copyright IBTimes 2023. All rights reserved.