GlaxoSmithKline (GSK) Loses Patent For Breast Cancer Drug In Latest Blow By Indian Courts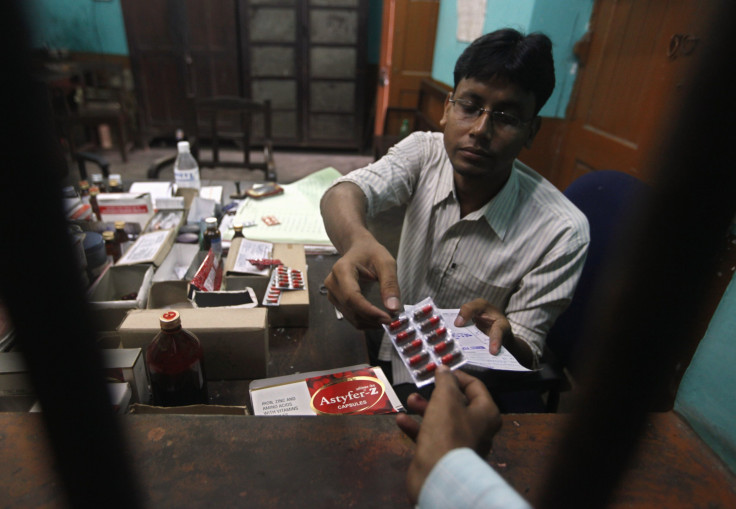 India has given the pharmaceutical industry yet another bitter pill to swallow.
GlaxoSmithKline PLC (NYSE:GSK) lost a patent for the breast cancer drug Tykerb, yet another blow to drugmakers since April's landmark ruling from India's Supreme Court banning patents for incremental innovations on medicine.
But India's Intellectual Property Appellate Board, or IPAB, upheld a patent granted on the drug's active pharmaceutical ingredient, lapatinib. Tykerb is the salt form of lapatinib.
Glaxo said in a statement that it was "disappointed" with the decision but that the ruling only pertains to the lapatainib ditosylate salt patent in India "and does not affect our basic patent for Tykerb or corresponding patents in other countries." The patent expires in January 2019.
"We are studying the IPAB decision but maintain our belief in the inventiveness of the lapatinib ditosylate salt and will consider the possibility of taking further steps before the appropriate authorities to validate this," a spokesman for Glaxo's Indian branch said in an email statement.
In April, India's Supreme Court rejected a patent for Novartis AG's (NYSE:NVS) cancer drug, Glivec, claiming it was a slightly altered version of a known molecule.
Last year, India revoked patents granted to Pfizer Inc.'s (NYSE:PFE) cancer drug Sutent, Roche Holding Ltd.'s (VTX:ROG) hepatitis C drug Pegasys, and Merck & Co., Inc.'s (NYSE:MRK) asthma treatment aerosol suspension formula, Reuters reported. All were revoked on grounds that they lacked innovation.
But, while the move by India's courts strengthens the country's burgeoning generics industry, big Western pharmaceutical firms will not make their formulae easy to copy.
"Post-patent cliff, market hurdles going forward are high for India's generics firms," Girish Bakhru and Nam Park, HSBC analysts, wrote in a white paper, published in June. "The remaining patent expiries suffer from intense competition, big pharma is focusing on complex products that are difficult to replicate."
© Copyright IBTimes 2023. All rights reserved.