Online Shopping for Men's Wear Tips: (Hands-on) Review of Eton, Cashmere Boutique and ADsuits
This article uses affiliate links, which means if you purchase products through these links, we may earn a commission. Click here to see our
T&C
. For licensing please click
here
.
Online clothes shopping has suddenly become very real for everyone with the current lockdown. But has online clothes shopping become good enough to replace in-store shopping? For this article I go hands-on to try to answer this very question, and see if the era of good clothes shopping experience without the 'mall experience' is really here.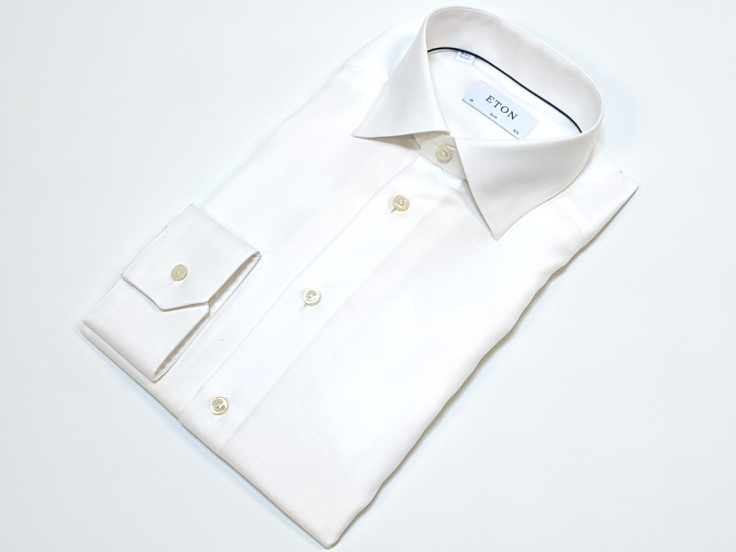 1. Starting with a white shirt from: ETON
To kick off the journey, I went to www.etonshirts.com to add a nice white shirt to the wardrobe. Eton has an unusually wide range of fits for each style of shirt, ranging from 'Super slim' to 'Slim fit' to 'Regular' to 'Classic fit', all complete with full measurements. This is probably the next best thing for sizing without actually trying the shirt on in person.
One of the great tips that Eton's 'Size Chart' gives those who are buying their brand for the first time, is to find an existing shirt that fits them best and measure the shirt instead of measuring themselves. By doing so, I chose a slim fit size 40 for a White herringbone twill shirt.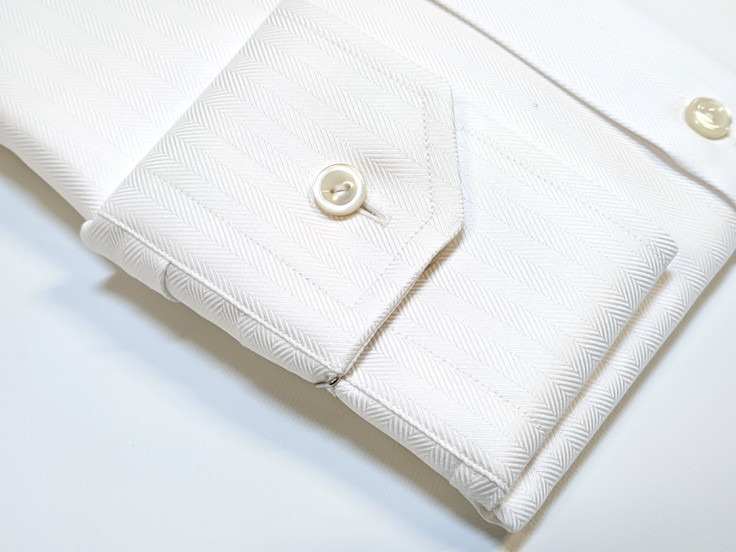 First impressions
When the shirt came, it came in quite a compact box and a large number of plastic bits, pins and clips that kept it from getting wrinkled in the delivery. And right off the bat what makes it a good shirt is the fine attention to details. According to the Eton website, each of their shirts are made of 45 individual pieces and put together with 12,000 stitches, and the effort shows. From the herringbone texture to the flawless stitching, this shirt was worth every dim.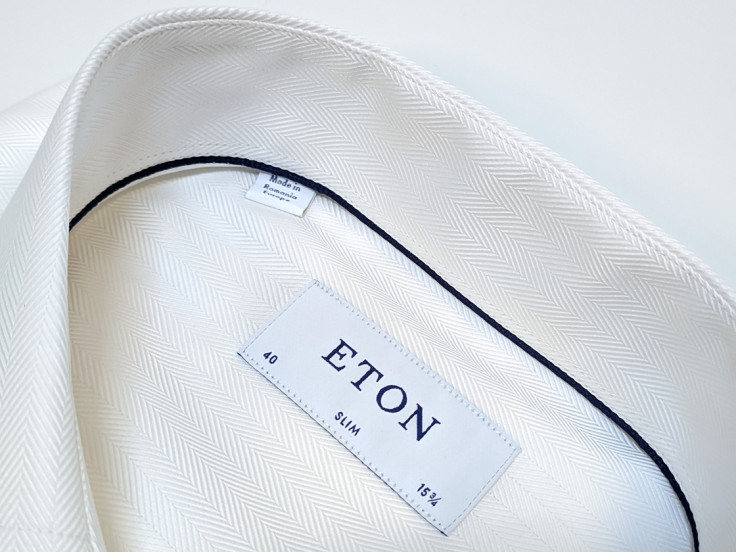 How's the fit?
The moment of truth came when I tried it on. Though my regular suit that fit me perfectly was a 38, the size 40 slim fit from Eton fit me like a tailored shirt from the shoulders to the chest to the waist. Eton is definitely doing something right with its sizing system which allows for all sorts of body shapes, and has the measurements of each of the shirts to ensure the best possible fit can be found even if you're not trying it on in person.
I recommend Eton for its:
Flexible sizing that allows for a tailored fit for almost any body shape
Beautifully crafted shirts with exquisite quality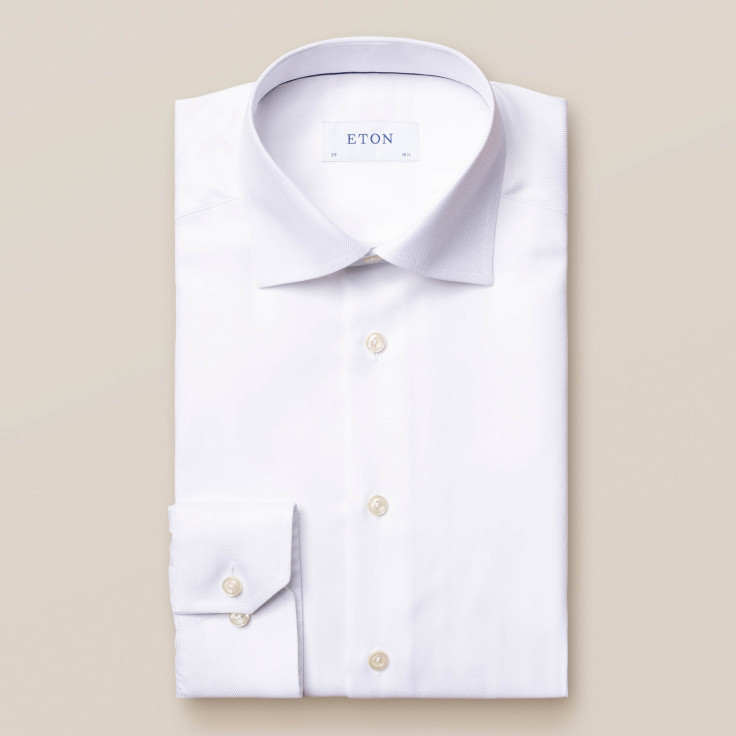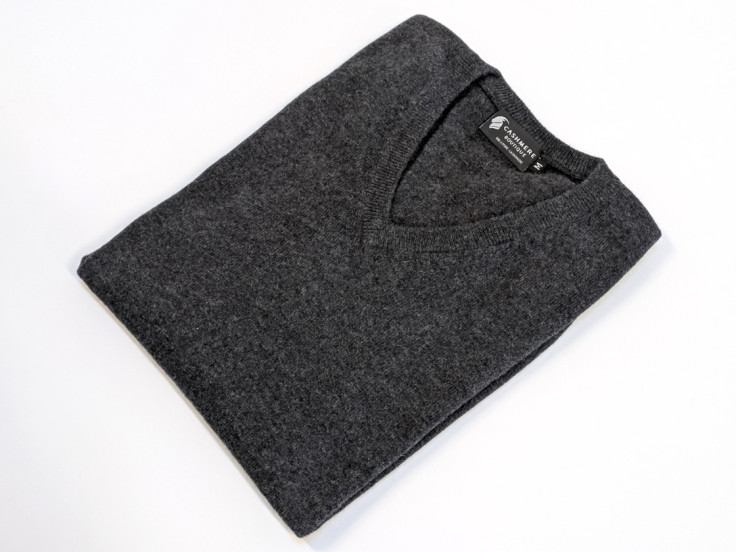 2. Prepping for Q4 with knitwear from: Cashmere Boutique
Next up, as we draw closer to the winter season, I was after a sweater that is both comfortable for working from home, and can be an additional layer for semi formal occasions, which a cashmere sweater would fit the bill. Visiting www.cashmereboutique.com, I picked out a men's V-neck sweater which will be thin enough to wear with a suit or blazer, while being warm and comfortable.
Cashmere Boutique offers 4 sizes to choose from, from S to XL, and being a 38 I went for M which has the chest measurement of 42, because knowing from my past cashmere sweaters, you'd always want to go a little larger as they usually shrink even after careful washing. There's 6 colors to choose from, and though I went for charcoal which is safe and easy to mix and match color, for those looking for a bit more flair there is always burgundy or crimson.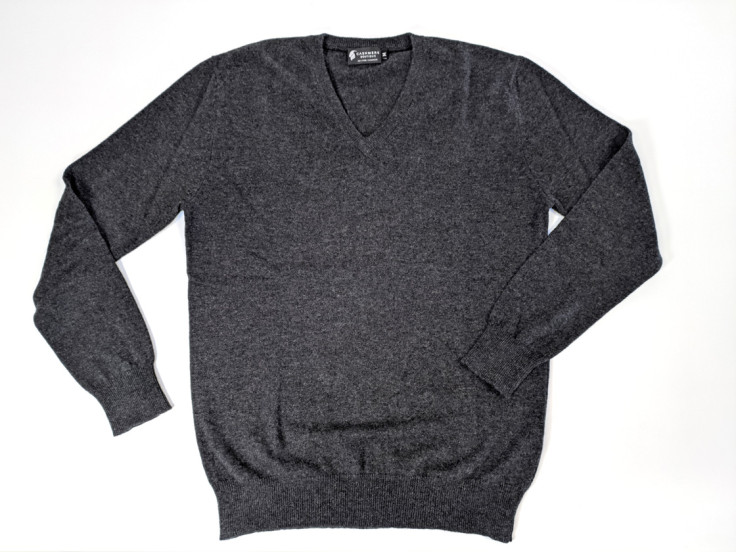 First impressions
In my experience it only took the sweater 3 days to arrive, which is incredibly fast and definitely eases the pain of the waiting process when shopping online. The first thing that I noticed was the remarkable softness of the sweater, which according to Cashmere Boutique is made of "A-Grade" 3 ply pure cashmere yarn. The Nepali workmanship matches the excellent material, and the sharp knitwork is a great contrast against the softness of the sweater.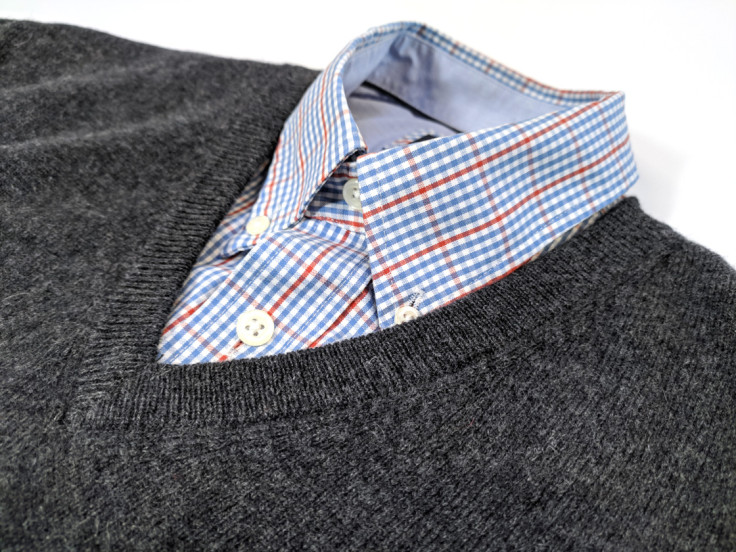 How's the fit?
In terms of sizing, I did find the 'M' size slightly larger for my 38 frame, though the shoulders seems on-point. But as aforementioned it's better to get knits slightly bigger to adjust for minor shrinking after washing them.
I recommend Cashmere Boutique for its:
Very fast delivery
High quality cashmere used that's both warm and comfortable for both home and work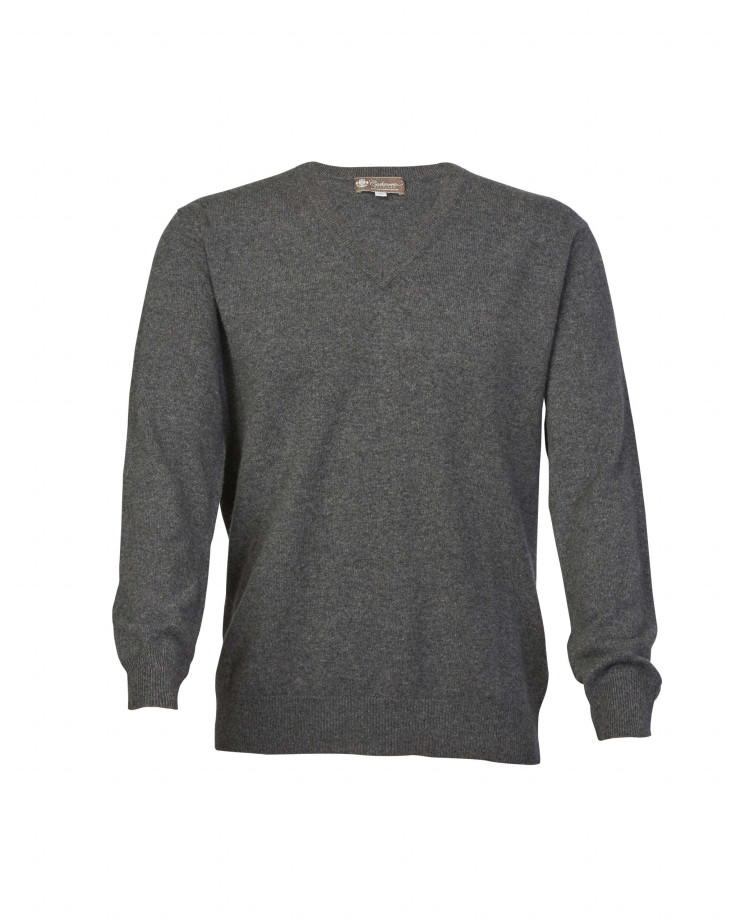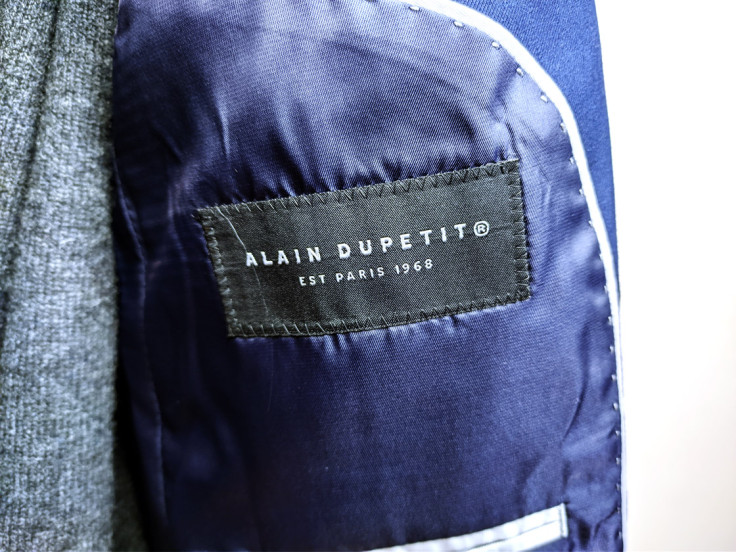 3. The main course: suits from Alain Dupetit (ADSuits)
I have always been looking for suits that are suitable (pun intended) for business travel. And to fit that purpose, it has to match the following criteria:
Budget friendly - expendable in the unfortunate case of lost luggage, which has happened to yours truly before
Less susceptible to wrinkles from being packed in luggage
Relatively easy to clean - when travelling through unfamiliar spaces, accidents are prone to happen
Doesn't need to look like a million bucks, but good enough to impress strangers at important meetings
In heading to www.alaindupetit.com I found one of the most preposterous suit catalogue where you can purchase a full suit for as low as $39. Of course the first thing that comes to mind is how bad the suit must be. Being someone who bought his first suit for $44 back in 1999, I know how cheap and nasty suits can get. But I decided to give it a try. Being so easy on the wallet, I decided to go all out and order two sets: a Navy three-button suit in size 38, and a Grey birdseye three piece suit in size 40, for a size comparison.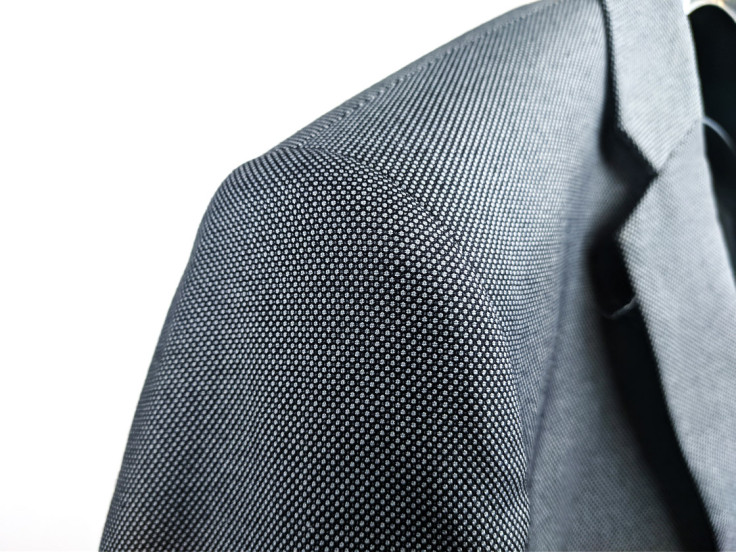 First impression
The suits each came in a 24' x 16 1/2 ' x 3' cardboard box - which seemed too small on first impression. I was really afraid that the suits will be folded excessively and I would be dealing with a heavily wrinkled thing for hours (again the price probably had something to do with the low expectation). But to my pleasant surprise, the suits came on their own hanger wrapped in a garment bag and very importantly: folded only once lengthwise, and so only had minor wrinkling.
Unwrapping the suits, what I encountered were suits that were surprisingly well made. Both suits were made with a blend of 65% Tetron 35% Rayon - in other words, fully synthetic. But the material didn't look cheap, and was soft and smooth to the touch. The workmanship that went into the suit was also much more than what I expected for what cost less than a shirt would normally cost, both the shell and the lining were of good quality. The effort that went into the ADsuits was most apparent when I saw the reinforcement stitching on the pants around the pocket openings, I feel pretty confident that these suits are going to last.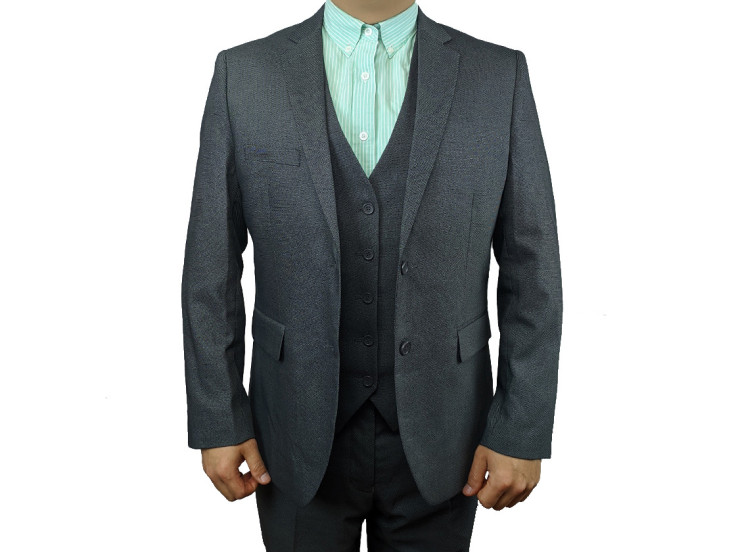 How's the fit?
In regards to sizing, the 38 navy was slightly small for me - but the jacket was a good size and color to be used as a sports jacket. The size 40 grey suit fit me almost perfectly, allowed some room for movement. The unhemmed pants turned out to be one of the best cut pants I own, looking slimming and elegant. My recommendation for those who want a casual fit is to order according to your normal size, but for a more formal look, order one size up and you should be hitting a sweet spot.
I recommend ADSuits for its:
Insanely low price for surprisingly well made suits - great chance to own multiple suits for various occasions
Its durable material and construction means these will be the perfect designated travel suits
Final Remarks
Men's fashion is definitely advancing in terms of online shopping. In all the three brands that I have tested, they each have their own sizing chart to deal with the greatest risk of finding out the pieces of clothing not fitting well only after they arrive. With online shopping for men's wear, the browsing experience becomes even more to-the-point, instead of needing to dig through a store with walls of different options or fend off over enthusiastic store clerks, just scrolling through an online catalogue is much less painful for men who dislike shopping.
Sam is a production engineer turned tech writer who specializes in seeking out gadgets that enhances productivity while still looking sharp. This is a contribution to an ongoing IBTimes review series on gadgets for Home Productivity.
© Copyright IBTimes 2023. All rights reserved.