How To Help Aleppo Victims: 5 Charities Where You Can Donate Money For Syria Relief Projects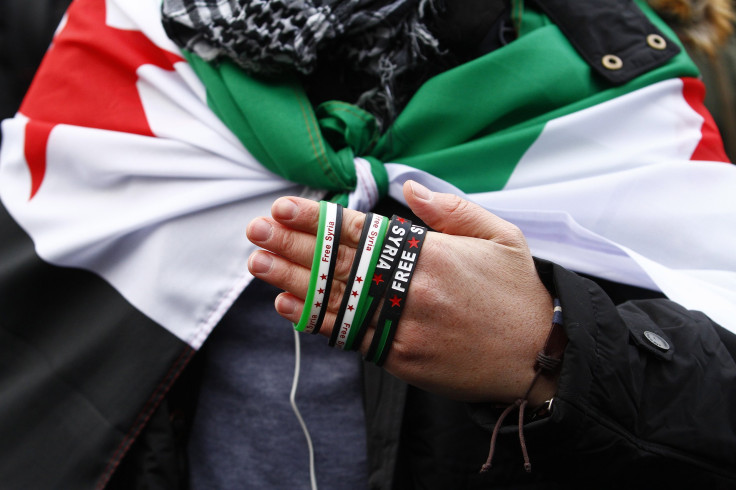 As forces loyal to the Syrian government went into Aleppo to retake areas of the city from the rebels in the ongoing war this week, the United Nations raised concerns about the human rights of the civilians trapped there. The UN High Commissioner for Human Rights, Zeid Ra'ad Al Hussein, put out a news release Tuesday asking leaders to protect Aleppo's residents amid reports that 82 people had been killed by troops backing Bashar Assad.
"The crushing of Aleppo, the immeasurably terrifying toll on its people, the bloodshed, the wanton slaughter of men, women and children, the destruction — and we are nowhere near the end of this cruel conflict," Hussein said in the release. "What can happen next, if the international community continues to collectively wring its hands, can be much more dangerous."
Syrian soldiers have rejected the allegations that they're killing civilians, with their Russian allies accusing the rebels of using people as human shields, Reuters reported.
As a layperson reading the news, you may feel helpless — but you're not. The situation in Aleppo has prevented aid workers from being able to access much of the city, but Tuesday the two sides brokered a ceasefire to evacuate civilians, the Associated Press reported.
If you've been looking for a way to help, now may be your chance to explore these options:
Donate here to Mercy-USA, which is planning a health clinic outside of Aleppo "in the very near future" as it continues to give stoves to internally displaced families, according to its website.
Give here to the Union of Medical Care and Relief Organizations. The international coalition of medical organizations pools "their resources and coordinate joint projects to provide independent and impartial relief and medical care to victims of war in Syria," according to its website. Every $1 given to the delivers about $10 in medicine, and if you pledge $200 or more a month, you can sponsor a medical worker in the field.
Send money directly here to the UN human rights office, which helps about 85,000 people whose rights have been violated every year.
Give here to the White Helmets, a volunteer rescue organization in Syria with people who "deal with the aftermath of government air attacks," searching through rubble for survivors and helping civilians recover by fixing up buildings and giving them medical care. Donating $4.68 gets someone a pair of safety goggles, while $93.34 could provide a fire extinguisher.
If you're nearby, donate goods to student groups like this one at Marmara University in Istanbul, which this week sent 250,000 outfits and 125 packages of food in a three-truck convoy to Aleppo.
© Copyright IBTimes 2022. All rights reserved.
FOLLOW MORE IBT NEWS ON THE BELOW CHANNELS