Why Is ISIS In Syria And Iraq? Amid Aleppo Bombing, Mosul War, Here Are 8 Key Facts About The Islamic State Group's Territory In The Middle East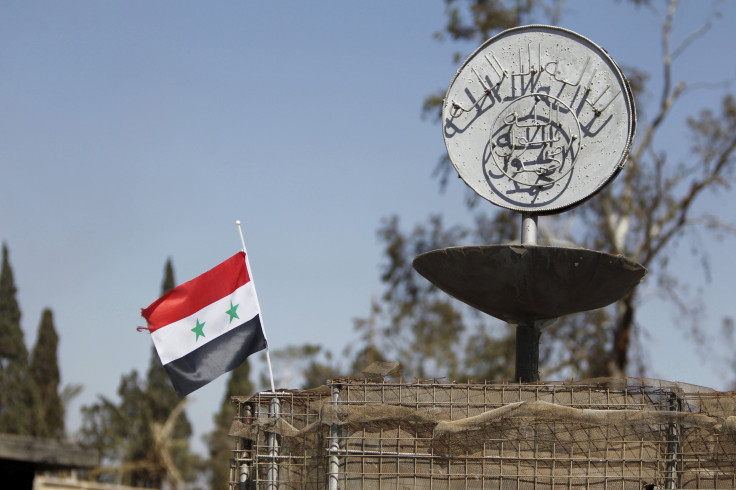 Airstrike campaigns in Iraq and Syria have pitted the violent Islamic State group against the U.S. and other global leaders. But more than two years after ISIS announced it's so-called caliphate in the Middle East, the civilian death toll in the region has soared and it's unclear when the fighting will end.
In Iraq, Iraqi Prime Minister Haider al-Abadi announced in October a mission to win back Mosul, the last remaining ISIS stronghold in Iraq and the nation's second largest city. Iraqi federal police were preparing Monday to join the war and shore up troops who have fended off fierce counter-attacks from the militants in recent weeks.
In Syria, the death toll from an ongoing civil war has passed 300,000 victims, the Syrian Observatory for Human Rights said in September. Syrian government forces made significant gains in east Aleppo Monday, with the shelling causing a large number of civilian casualties, CNN reported.
"The Secretary-General is alarmed over reports of atrocities against a large number of civilians, including women and children, in recent hours in Aleppo. While stressing that the United Nations is not able to independently verify these reports, the Secretary-General is conveying his grave concern to the relevant parties. He has instructed his Special Envoy for Syria to follow up urgently with the parties concerned," Secretary-General Ban Ki-moon said in a statement Monday. "The United Nations underlines the obligation of all parties on the ground to protect civilians and abide by international humanitarian and human rights law. This is particularly the responsibility of the Syrian Government and its allies."
Unsure about why the militant group is so determined to hold on to its territory? Here are eight facts about ISIS in Syria and Iraq:
1. ISIS was originally known as the Islamic State in Iraq and the Levant and was formed in April 2013 as a branch of al-Qaeda in Iraq (AQI).
2. ISIS' leader, Abu Bakr al-Baghdadi, is an Iraqi native.
3. ISIS follows a strict Sharia Law rooted in eighth century Islam and is known for carrying out public executions, crucifixions and other violent acts against its victims accused of violating its rules.
4. During the height of its insurgency n 2014, ISIS seized more than 34,000 square miles in Syria and Iraq, sprawling from the Mediterranean coast to south of Baghdad.
5. ISIS considers Syria a holy land. Dabiq, for example, is the site where the Prophet Mohammed predicted a final battle resulting in the triumph of true Islam would unfold between the armies of Islam and "Rome."
6. ISIS has stayed in power for so long in part because of revenue from oil production and smuggling, taxes, ransoms from kidnappings, selling stolen artifacts, extortion and controlling crops.
7. The force fighting ISIS in Mosul includes about 54,000 members of the Iraqi Security Forces, 40,000 Kurdish Peshmerga fighters, 14,000 members of paramilitary units and roughly 500 U.S. service members.
8. An estimated 5,000 ISIS fighters remain in Mosul.
© Copyright IBTimes 2023. All rights reserved.
FOLLOW MORE IBT NEWS ON THE BELOW CHANNELS