How High Will Gas Prices Rise Amid Russia's Invasion Of Ukraine?
As Russia attacked Ukraine on Thursday, world gas supplies could be in jeopardy as the country is the second-largest producer in the world.
While it is still too early to know how the Russia-Ukraine crisis will unfold, gas prices in Europe have already spiked on news of the invasion, with Brent crude futures jumping over $100 a barrel for the first time since 2014, CNBC reported.
"While Western governments probably will exempt energy transactions from sanctions, the blizzard of new restrictions will force many traders to be exceedingly cautious in handling Russian barrels," analysts at political risk consultancy Eurasia Group said, as reported by CNBC.
"Gas transiting Ukraine will likely be disrupted, affecting supplies to several central and eastern European countries, and raising gas prices in Europe," they added.
If fuel supplies are cut off by Russia to Europe, the region, which relies on 40% of its natural gas from the country and 25% of its oil, will need to look elsewhere for it, which will drive up costs, NBC News said.
Experts predict that U.S. gas prices would not be immune as the economy is already suffering from inflation and supply chain challenges amid the pandemic recovery.
"We're looking at the tensions via the prism of an economy that's recovering from COVID, global supply chains are really stressed, and we have a high inflation environment," Gregory Daco, chief economist at EY-Parthenon, told USA Today. "The tensions will further fuel inflation and further stress supply chains."
The U.S. receives about 3% of its oil from Russia, compared to Europe, which gets about 30% of its oil from the country, according to Tom Kloza, chief global analyst for the Oil Price Information Service, who told USA Today that war could significantly curtail economic output as consumer and business confidence drops.
As of Thursday morning, the U.S. benchmark oil price was up nearly $7, or about 7%, to $99 per barrel, as the Russia-Ukraine conflict was escalating, according to OilPrice.com.
Kloza told USA Today the conflict between the two countries has increased crude prices by $10 to $20 on fears of supply disruptions. However, Kloza believes with war, unleaded gasoline could top $4.50 a gallon as crude hits $125 to $150 a barrel.
Daco told the news outlet if the conflict escalates into a war, he expects crude to jump to $125 to $150 a barrel and unleaded gasoline to increase to $4.50 a gallon.
Beyond oil, Russia could also affect the U.S. with other goods, such as palladium, which is used in microchips, nickel, platinum, silver, and other commodities due to the mineral-rich properties of the country, Joe Brusuelas, chief economist at RSM, a tax and consulting services firm, told NBC News.
"So yes, the average American household is going to bear some of the burden of Putin's invasion of Ukraine," Brusuelas added.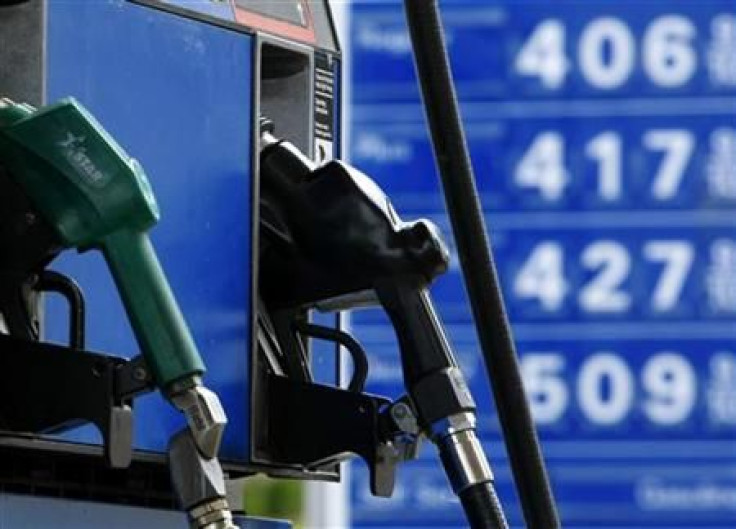 © Copyright IBTimes 2023. All rights reserved.
FOLLOW MORE IBT NEWS ON THE BELOW CHANNELS