How Iran's Airlines Purchased Boeing And Airbus Planes, Bypassing US Sanctions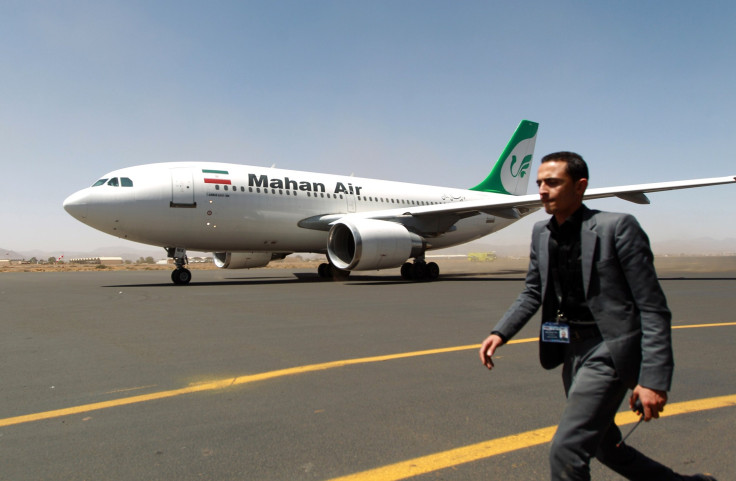 The U.S. sanctions against Iran were only lifted in January, but it seems that Iranian airlines were able to buy U.S.-made aircraft in the previous year, through backdoor dealings uncovered by International Business Times. Sales data obtained by IBT shows that seven Iranian airlines purchased a combined 23 or more Boeing and Airbus aircraft before the historic nuclear deal between Iran and the U.S. was signed in October. So while Iranian citizens were suffering under U.S. and European sanctions that affected a range of goods, the country's airline industry bypassed U.S. export laws and purchased aircraft through international intermediaries.
The buyers of the aircraft include Meraj Airlines, a private VIP airline in Iran that transports government officials, as well as commercial airlines such as Tehran Air, Zagros Airlines, Sepehran Airlines and ATA Air.
This information comes as Iranian leaders are celebrating a lucrative $25 billion accord signed last Tuesday with Boeing that will authorize the purchase of commercial jetliners, making it one of the Islamic Republic's biggest deals with an American manufacturer since sanctions were lifted earlier this year. Despite the publicity the agreement has received — along with a similar deal Boeing's rival Airbus struck with the country in January — much less is known about the Iranian airline industry's backdoor dealings.
Iranian airline carriers established relationships with small foreign airline companies who sold their used Boeing 737s and Airbus 300s to Iran for tens of millions of dollars each. The exact amount of those sales is unclear, but used Boeing 737 aircraft usually sell for anywhere between $30 million and $50 million each. The sales went forward even though Iranian companies were barred from purchasing aircraft from U.S. and European entities until Tehran began to roll back its nuclear program, unless they acquired a license from the U.S. government.
U.S. regulations prohibit the export or reexport of U.S. aircraft or U.S. aircraft parts to Iran without a license, but Iranian companies — including some that were blacklisted — acquired U.S.-manufactured airliners through third parties, airlines based in Cambodia, Indonesia, Malta, Ukraine, Cyprus and Turkey.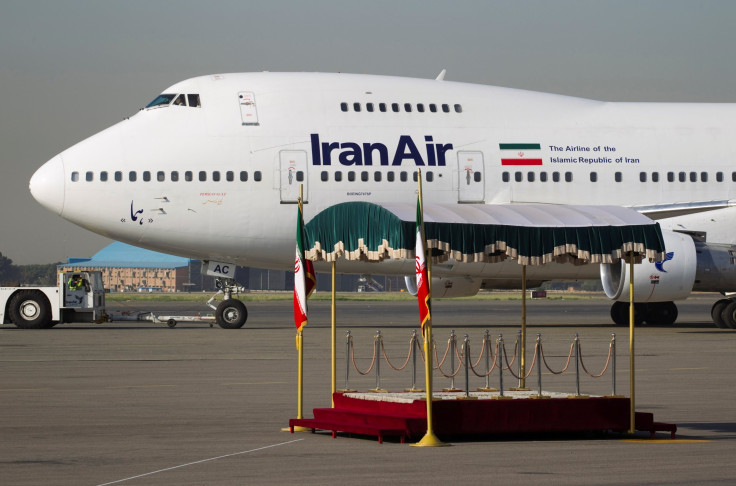 The intermediaries, with the exception of Malta and Cyprus, were outside the European Union but remained bound by U.S. export regulations because the aircraft were either made in the U.S. or had American parts.
In May 2015, the U.S. government picked up on a transaction between Al-Naser Airlines in Turkey and Mahan Airlines, one of Iran's largest domestic and international carriers, which was previously blacklisted by U.S. and European authorities for allegedly transporting weapons to facilitate terrorism.
The U.S. attempted to block the future sale of aircraft by blacklisting Al-Naser last May — preventing the company from conducting business with any U.S. person or company. State Department officials had good reason to be suspicious: Mahan Air flights depart from the Iranian cities of Tehran and Abadan at unspecified times and arrive at undisclosed destinations.
The flights disappear from tracking systems once they enter Syrian airspace, but radar reveals that they have landed in Damascus and are, according to David Cohen, the U.S. undersecretary for terrorism and financial intelligence, ferrying Islamic Revolutionary Guard Corps along with weapons and funds, to bolster embattled Syrian President Bashar Assad in his country's long-standing civil war.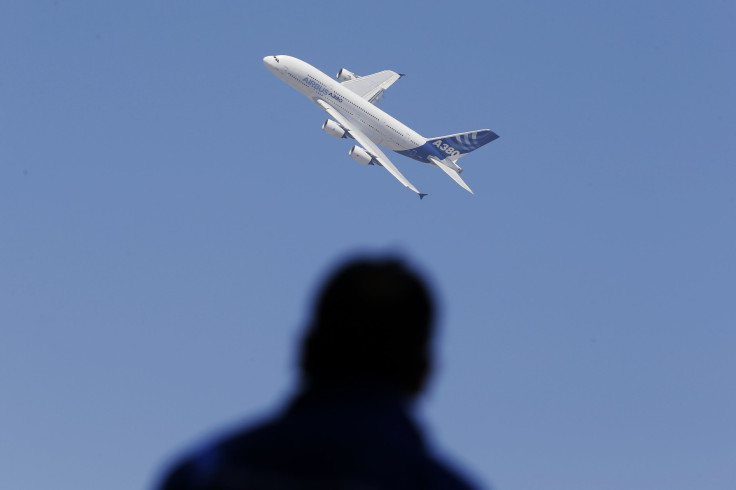 But the U.S. was unsuccessful in its endeavor: In November, Mahan purchased another Boeing to expand its Tehran-based fleet through a different intermediary.
Aviation records maintained by a private registry show that Mahan purchased the jet on Oct. 15 from an individual listed as A. Grundlingh. Anton Grundlingh registered the plane in South Africa, where he is the director of three aircraft-affiliated companies and a shareholder in a financial-services firm. IBT reached out to Grundlingh for comment, but calls were not returned.
Other entities have also interacted with Mahan Air.
Records of the U.S. Securities and Exchange Commission show that Hilton Worldwide Holdings Inc., a major holding of the global investment firm Blackstone Group LP, hosted Mahan crew members in Malaysia in 2013 and American Express Global Business Travel booked tickets on Mahan Air the same year.
Joining Mahan Air in expanding operations are a couple of other Iranian airlines. Caspian Airlines and Iran Aseman Airlines have both purchased Boeing jets recently, according to Iranian press reports. Both airlines are also blacklisted by the U.S.

In a phone statement, the U.S. Treasury and Commerce departments told IBT that investigations into transactions with Iranian companies are ongoing, but it could not comment further.
© Copyright IBTimes 2022. All rights reserved.
FOLLOW MORE IBT NEWS ON THE BELOW CHANNELS