How ISIS Acquires Weapons: Islamic State Benefits From Region Overflowing With American, Russian Made Arms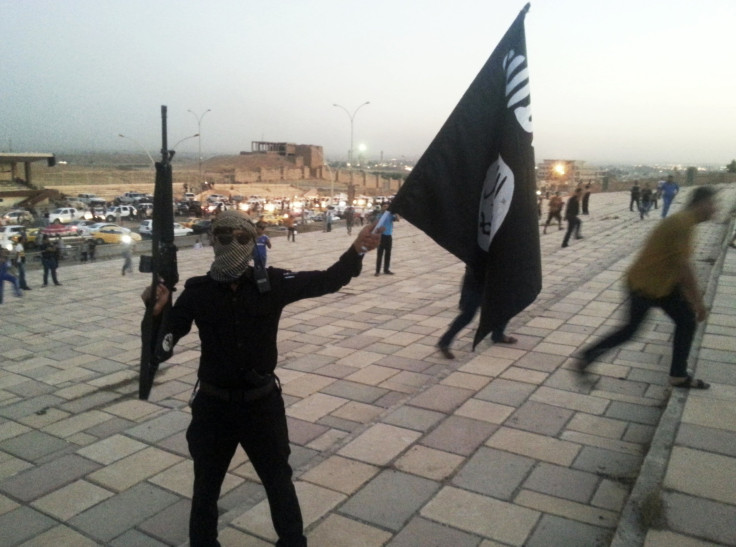 When militants launched a string of coordinated attacks in Paris on Friday night, they carried AK-47s and were wrapped in explosives. Their arsenal -- although still unclear whether brought from the Middle East -- reflected the wide-reaching military capabilities of militants in Iraq and Syria.
The Islamic State group, which claimed responsibility for the Paris attacks and is based in Syria and Iraq, has picked weapons from deceased soldiers, slipped arms across borders, and stolen Humvees and guns from fleeing Iraqi forces. While cutting off the militant group's revenue sources, namely oil, has been a major focus of the anti-ISIS coalition, narrowing its access to weaponry could prove even more difficult.
"You've seen since 2003 pretty much constant conflict, the region is soaking in weapons," said a researcher with Conflict Armament Research -- based in the U.K. -- who often works in Syria and Iraq, asking to remain anonymous for his safety. "Weapons move around, they're pretty mobile."
Conflict Armament Research, which tracks illegal weapons in conflict zones, published a report last year highlighting ISIS' weapons arsenal by studying ammunition used by the militants. It showed the diversity of their arsenal, as ammunition was found that was manufactured in China, Russia, the U.S., Sudan and Iran.
While the militants have captured advanced, modern equipment from Syria's government and the Iraqi military, which is backed by the U.S., Conflict Armament Research has also studied weapons used by the militants that date back to the 1970s, and some that are believed to date back as far as World War II. Some have likely changed hands from other rebel groups, and some weapons have been bought off the black market.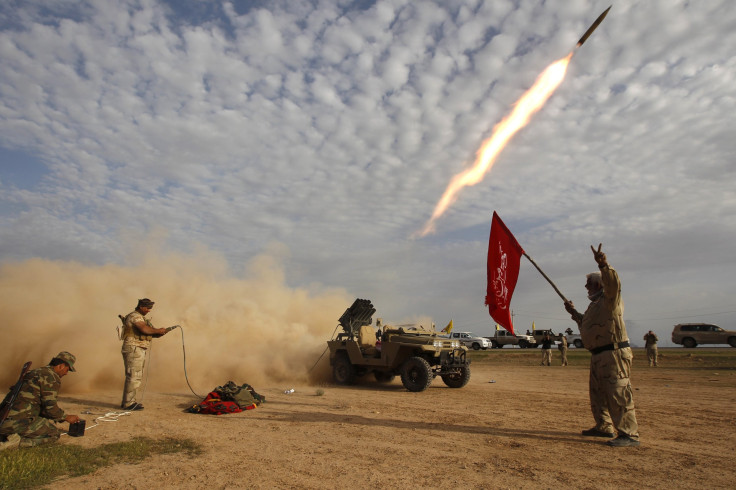 ISIS has in the past showed off its American M16 rifles in flashy propaganda videos, and Russian-style Kalashnikovs are considered a favorite. ISIS propaganda material has also shown fighters flaunting tanks and Humvees that were taken from retreating Iraqi soldiers.
The militant group currently rules over some one-third of Iraq and Syria, and has established a functioning, albeit harsh ruling system in areas under its control. Its success in conquering territory and amassing large amounts of arms is likely attributed to the massive revenue the group has managed to rake in, making it all the more difficult to defeat.
Aside from the millions of dollars brought in through charging ransoms and taxes, ISIS militants are believed to make up to $50 million each month on oil. In recent months, the U.S.-led airstrike campaign has increasingly focused on targeting oil fields and trucks.
The weapons gold-rush came for ISIS just months after the group started snatching up territory, when the Iraqi military dropped their mostly U.S.-made weapons and fled as they heard ISIS was advancing on Iraq's second largest city Mosul in June 2014. Earlier this year, Iraqi Prime Minister Haider al-Abadi offered the first official account of the incident, and revealed that in total, some $656.4 million worth of U.S. military equipment was taken, the Fiscal Times reported in June. Some 2,300 Humvees were lost, and many of the weapons are likely still in use.
Gordon Adams, a military expert at American University in Washington, D.C., told the newspaper at the time that it was troubling that "we're helping to arm our enemy," and added that unintended support was coming from all sides of the conflict. "There is a fair amount of evidence that ISIS is walking off with not only tons of our equipment but a fair amount of the Syrian government's equipment as well," he said.
Michael Knights, a fellow with the Washington Institute for Near East Policy and an expert on Iraq, said at the time that weapons switching hands was the nature of war. "This is a no-kidding war ... and in serious wars you lose thousands of vehicles and you lose hundreds of artillery pieces, and the enemy captures it and uses it against you," he said.
The real question, the expert with the Conflict Armament Research group said, is how ISIS smuggles goods, including food, weapons and other supplies, into its territories. Unlike guns, which are easily passed around, ammunition constantly needs replenishment -- and ISIS doesn't seem to be in short supply. To crack down on that, officials likely need to track down smugglers and middlemen.
"How do they move things across the border?," he said. "They need cans of tuna, bags of rice -- the same guy will do it. That's our question."
FOR FREE to continue reading
✔️ Unlock the full content of International Business Times UK for free
offer available for a limited time only
✔️ Easily manage your Newsletters subscriptions and save your favourite articles
✔️ No payment method required
Already have an account?
Log in
© Copyright IBTimes 2023. All rights reserved.