How Many People Died In Paris Shooting? Update On Mass Attacks In French Capital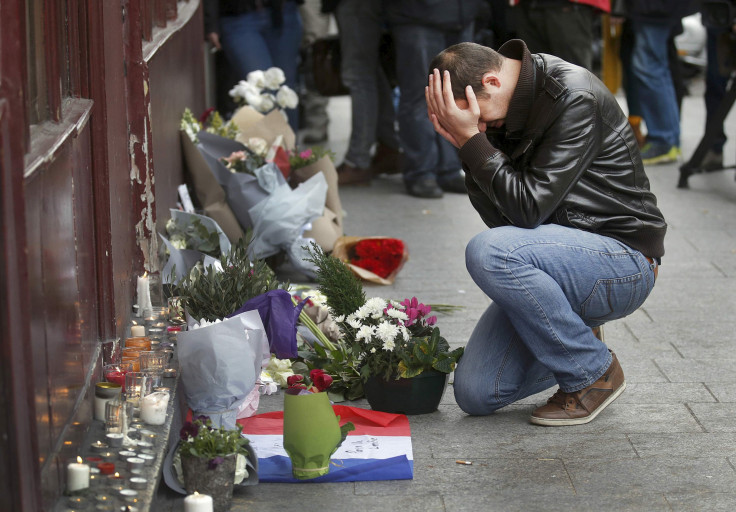 UPDATE: 1:57 p.m. EST: It has been revealed that a U.S. national and student at Long Beach State University was one of the 129 killed in attacks in the early hours of Saturday morning local time. Nohemi Gonzalez, 20, from El Monte, Calif., was in Paris studying at the Strate College of design during a semester abroad. Details of her passing are not available at this time, noted a statement from university president Jane Close Conoley.

"I'm deeply saddened by the news of the passing of Long Beach State University student Nohemi Gonzalez. Our thoughts and prayers are with her family and friends during this sad time," President Jane Close Conoley said. "Our university stands with our nearly eighty foreign exchange students from France as they struggle with this tragedy. We will extend all support necessary to comfort them. We will also extend support to all students, faculty and staff who are in need."


Earlier Post:
The current death toll in the Paris attacks is 129 with 352 injured, 99 critically, the Paris prosecutor told a news conference Saturday. While CNN reported a death toll as high as 150 in the immediate aftermath of the dramatic hostage rescue at the Bataclan theater in central Paris early Saturday, local time, the New York Times reported along with French publications that the figure was far lower.

Police had said the death toll would remain provisional as investigators search the theater and several other locations where the attacks occurred.

A U.S. State Department spokesman said earlier Saturday the government believes American citizens are among the injured in the attacks. "The U.S. Embassy in Paris is working around the clock to assist American citizens affected by this tragedy," he said, according to a Huffington Post report.
A source at the U.S. Embassy in Paris told CBS News at least two Americans are known to have been injured. A man suffered an injury to a leg that wasn't believed to be life-threatening, while a woman was receiving care for unknown injuries. Both were hospitalized and in touch with their families, CBS reported.
The hostage situation at the Bataclan, where most of the deaths occurred, unfolded during a night of reported coordinated terror attacks at several locations across the city. Suicide bombers blew themselves up at a bar near the Stade de France, a soccer stadium in northern Paris where the German and French national soccer teams were playing. Footage from the game shows players pausing briefly as the noise of explosions outside reverberated around the stadium.
Paris' Deputy Mayor Bruno Julliard said Friday's attacks were a horrific reminder of the Charlie Hebdo massacre, in which 12 people were killed and 11 injured after two Islamic gunmen targeted the publication.
"It's a heavy recollection of what happened in January," Julliard said. "Now we are struck again. This is harder. I am shaken."
© Copyright IBTimes 2022. All rights reserved.
FOLLOW MORE IBT NEWS ON THE BELOW CHANNELS