How Mark Zuckerberg's Attempts To 'Neutralize Competitors' Led To Facebook Lawsuit
KEY POINTS
The FTC's anti-trust lawsuit against Facebook has made public troves of internal emails
Conversations from executives and normal staff show leadership 'terrified' their rivals would outflank them and break their social media stranglehold
Facebook says the acquisitions of Instagram and Whatsapp were legal and simply meant to improve the products
Facebook Inc. (FB) on Wednesday was sued by the Federal Trade Commission and 46 attorneys general for the company's alleged efforts to illegally harm competition.
The lawsuit comes after CEO Mark Zuckerberg testified before the U.S. House of Representatives in July, with almost a decade's worth of internal emails from staff revealing a company beset by competitors and desperate to snuff out innovating startups.
The emails provide a serious look into Facebook's operations. In July, The Verge provided a look at the emails exchanged between Zuckerberg and chief financial officer David Ebersman.
Troves of documents made public by a massive FTC anti-trust lawsuit showed leadership "scared," even "terrified" that they would be outflanked if they didn't buy out rivals.
Two of the main focal points are the platforms central to the anti-trust lawsuit — Instagram and WhatsApp — with both apps beating Facebook to the emerging markets of picture-sharing messaging and mobile-device messaging, respectively.
Executives called WhatsApp and similar apps "the biggest threats [they'd] ever seen."
Language like "We can just buy… the [companies] I fear most" and, from Zuckerberg himself, "It's better to buy than to compete" had potentially undermined the social media giant's stance that it was simply seeking to improve and integrate their competitors rather than grow into a monopoly.
At one point, Ebersman directly asks Zuckerberg if they're buying smaller companies to "neutralize potential competitors."
Zuckerman answered in the affirmative, saying that they're also trying to buy time to integrate their features and block them from cutting into Facebook's share of the social media market.
Less than an hour later, Zuckerberg sent a careful follow-up, saying he "didn't mean to imply that we'd be buying them to prevent them from competing with us in any way."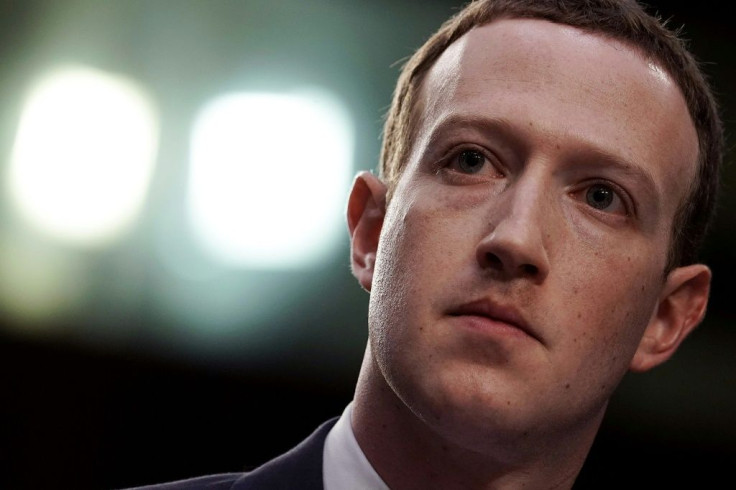 Facebook's general counsel Jennifer Newstead argued in Facebook's response that the acquisitions were simply an investment and move to improve the services in question.
"We thought that WhatsApp, which charged a subscription fee at the time, could be made better and more widely available," she said.
Other internal messages from Facebook, however, contradict the idea that Facebook's acquisitions would give it a minor advantage. When asked why Facebook was buying Instagram — at the time a small but growing company — Zuckerberg said it was a serious competitor "on the path to win," not just a footnote.
Many lawmakers have rejected Facebook's argument. At the House's Antitrust Subcommittee hearing in July, Rep. Jerry Nadler, D-N.Y., referenced the Facebook documents that seemingly contradict Newstead's comments.
"The documents you provided tell a very disturbing story, and that story is that Facebook saw Instagram as a powerful threat that could siphon business away from Facebook," Nadler told Zuckerberg at the hearing. "Rather than compete with it, Facebook bought it. This is exactly the type of anticompetitive acquisition that antitrust laws were designed to prevent."
In 2012, Facebook bought Instagram for $1 billion. Facebook acquired WhatsApp in 2014 for $19 billion.
© Copyright IBTimes 2023. All rights reserved.