If there's anything we learned while currently living in this so-called "new normal," it's that some of us are natural-born chefs… while some are not.
And that's perfectly fine! Just because our friends learned that they can bake their own bread from scratch doesn't mean we have to as well. And while cooking is indeed an important and useful skill to learn, not everyone has the capability to master that skill.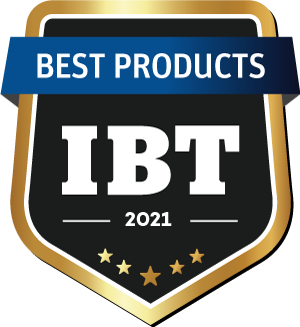 Lots of people learned how to cook during the middle of the pandemic. Photo: Photo by Pixabay (CC0)
It's perfectly understandable why you might feel a little "jelly" on the side. Take any article published these days that talk about healthy eating at home, and you'll always find them saying that cooking your own meals is one of the best ways to do it. This is because cooking at home entails you to actually plan out what you're going to buy and eat, which in turn makes you more aware of the food that goes into your body.
Thankfully, eating meals at home with high nutritional value isn't exclusive for those that can cook, and anyone can have that experience without having the know-how.
How? Well, enter meal delivery services.
Painless meal prep
Delivering prepared meals straight to your doorstep, it's no wonder how meal delivery services have steadily gained traction, long before the new normal. It's a win-win for many: people who lead busy lives no longer have to resort to unhealthy fast food for meals.
And with so many healthy subscription service options that deliver either prepped ingredients or actual premade wholesome recipes and meals, it's practically impossible not to find the perfect meal kit for you, no matter your food preferences are.
These days, it's incredibly easy to get healthy meals delivered right at your doorstep. Photo: Photo by Pixabay (CC0)
But in a world where everything is instantaneous and can be found within a few clicks, we understand how it can be overwhelming to pore through hundreds of options on the market just to make a choice. Heck, you might be reading this because you're already hoping for an answer.
So if you're wondering what's for dinner tonight, then allow us to introduce you to Diet-To-Go, your next meal company that will deliver healthy meals right at your doorstep.
At first glance, Diet-To-Go may seem like the same song already played by other meal delivery companies, but take a closer look and you'll find that they're a different tune altogether.
For starters, the company focuses on following a sustainable and common sense approach to healthy eating, meaning all the ingredients that they use are guaranteed to be both fresh and sustainably sourced. And at a time when we're being encouraged to minimize our carbon footprint, that's always a check in our book.
Second, quality. Diet-To-Go isn't seeking to "weed out" any competition and be the best meal delivery service out there. Rather, they aim to give the best service to their patrons and customers and be the welcome change in a better lifestyle for new ones. This is why the company has decided to work in tandem with some of the best chefs in the business in their USDA-certified kitchen in order to provide professionally-prepared food that not only tastes good, but is also nutritionally-balanced and healthy.
Diet-To-Go is a meal delivery company that specializes in chef-made healthy meals delivered at your doorstep. Photo: diettogo.com
And as with any meal delivery service worth their salt, Diet-To-Go also offers multiple food options and menus. This guarantees that not only will there always be something that caters to your taste, but there will also be options you can try if you want something new. Diet-To-Go offers:
However, tastes and preferences differ, and there is simply no way for a person's diet to be boxed in only four categories, which is why all of these diets can be mixed and matched to your own liking. Simply use the Diet-To-Go app in order to switch plans, create your own, or even take a break from the service itself. It's all up to you.
You may check their pricing and start on your own personalized menu today by clicking here. Delivery is free for the first two weeks!
A look at the menus that Diet-To-Go is currently offering for patrons. Photo: diettogo.com
Working hand-in-hand
But as with companies that put the customers first, Diet-To-Go goes the extra mile and makes sure that not only do you get the nutrition you need, but also the support we so often require when it comes to reaching our fitness goals. Because of this, Diet-To-Go will also provide you with a community filled with resources and programs that would either get you started on the right path or keep you on the one you're already in. This includes an entire team of health professionals, such as a registered dietician, a certified health coach, a nutritionist and like-minded individuals that are making the same change as you.

Through all this, the company ensures that any setback you may be experiencing while working towards your goals are eliminated, giving you all the space and freedom to turn your lifestyle around for the better and finally get the body that you deserve.
Looking for a bit more inspiration before you take the plunge? Read about their success stories here, as well as reviews from satisfied customers here.
Diet-To-Go also hosts a community that will help and motivate you to reach your fitness goals. Photo: diettogo.com
Partner and affiliate program
For those that want more perks, Diet-To-Go also offers an affiliate and partner program where you can earn commission and get member loyalty rewards like nutrition seminars, open house support, gourmet meal tasting, and even guest chef appearances.
Lastly, Diet-To-Go has also opened several channels where you can reach them for comments, suggestions, questions, and the like.
All in all, Diet-To-Go may just look like one of the many meal delivery services operating today. The difference however, is the commitment they make to ensure you reach your goals, be it losing weight or simply living a healthier lifestyle.
Diet-To-Go removes any excuse and puts you on the correct path, so all that's left is to take the first step. We'll see you at the end!
International Business Times offers links to items to help our readers find interesting products. When you buy through links on our site, we may earn an affiliate commission. Here are our
T&C
.