How Much Is A Combination Of US Airways And American Airlines Worth?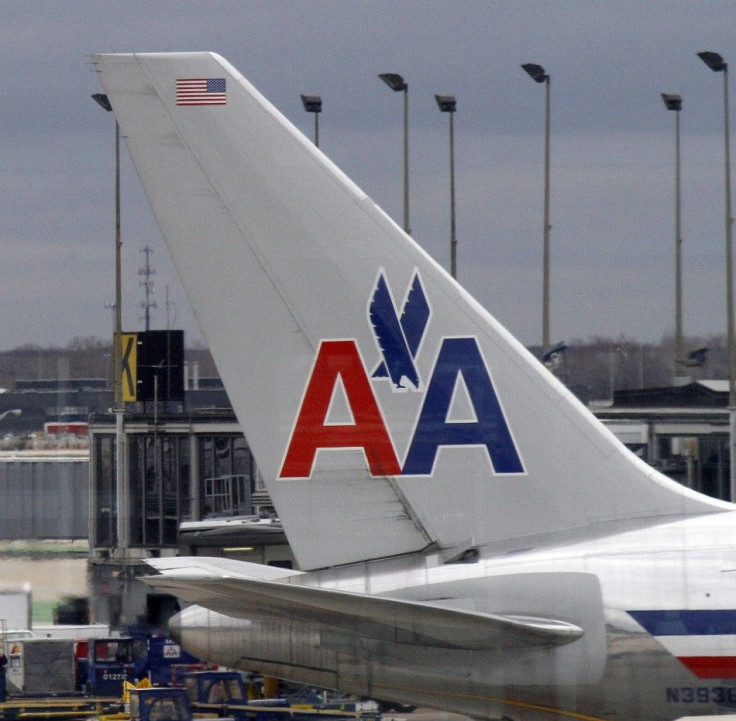 A combination of US Airways Group Inc. (NYSE: LLC), the fifth-largest U.S. operator, and the bankrupt American Airlines would create the world's largest airline company with a market capitalization of around $11.2 billion, according to Morningstar Inc.
A merger of the two carriers would benefit from more access to routes around the U.S. and reduced expenses, said Basili Alukos, an airline analyst with Morningstar. Fort Worth, Tex.-based AMR, American's parent company, does not have a significant Northeast presence but is strong in Miami and Texas. Meanwhile, Tempe, Ariz.-based US Airways has hubs in Charlotte, N.C., Philadelphia and New York. The combination would also be better prepared to compete for international flights and corporate clients, said Alukos.
"AMR has the opportunity to offer a more seamless network," he said.
US Airways has 3,197 daily flights and 338 aircraft, while American has around 3,300 daily flights and 900 aircraft, including its subsidiaries, according to the companies' websites.
The $11.2 billion valuation is based on US Airways' market capitalization of $1.73 billion, plus the value of American Airlines, while factoring in merger costs and the time it would take to consummate a deal.
Alukos values American Airlines at $5.5 billion as an independent entity and $10.9 billion, or around $8.50 per share, as a division of American.
If a merger occurred, the companies would likely pay billions in integration costs. The $3 billion merger between United and Continental Airlines to form United Continental Holdings Inc. (NYSE: UAL), for example, cost $1.2 billion in one-time charges over three years. But the company expects the deal to yield $1 billion in annual cost savings. United Continental's massive integration, which is ongoing, affected all aspects of the company's business, down to the choice of coffee.
By factoring all the assets and costs, Alukos said a combined US Airways and American would have a share prices of around $17.30. In comparison, US Airways was trading around $10.68 Friday afternoon after gaining 17 cents on news of continued merger talks.
Alukos thinks there is around a 25 percent chance of a merger successfully occuring between American and US Airways, based on the current share price and value of a combined entity. One major advantage is that the airline labor unions have agreed to support the deal.
The companies would also require regulator approval, but US Airways has the advantage of being smaller compared to another suitor, Delta Air Lines, Inc. (NYSE: DAL), whose larger size could cause more worries for government officials.
"We've always had consolidation," said Alukos, citing high oil prices and low revenue margins as the main reasons for mergers. "It'd be a harder case for Delta."
JetBlue Airways Corporation (NASDAQ:JBLU) and Alaska Air Group, Inc. (NYSE:ALK) have also been considered as merger partners with American, but haven't indicated that they have pursued talks.
With these upsides, US Airways CEO Doug Parker was upbeat in a memo to employees this week.
"We are pleased to be working directly with American to study a potential merger and we consider this very good news," Parker wrote. "It does not mean we are merging -- it simply means we have agreed to work together to discuss and analyze a potential merger."
© Copyright IBTimes 2023. All rights reserved.