How The Oil Industry Is Transforming A Small North Dakota Town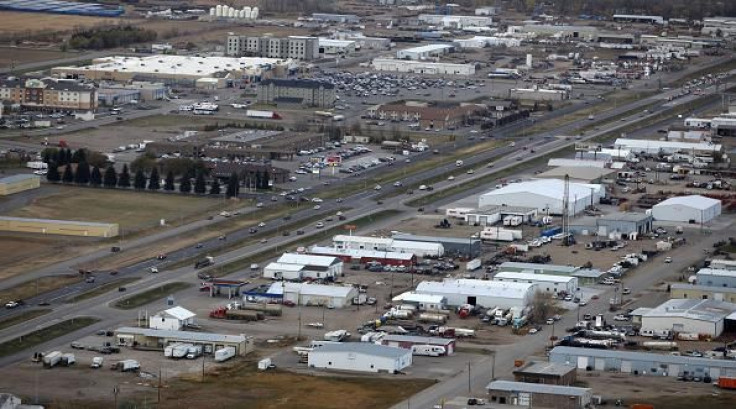 Williston, N.D., wasn't ready for the oil boom. Since the beginning of the boom five years ago, the influx of oil rigs to the area jumped from 70 to around 200 in 2012, bringing with it heavy, noisy machinery, thousands of workers -- and major challenges for the local infrastructure. But recent developments indicate North Dakota's oil-boom epicenter is slowly adjusting.
North Dakota is now the second-largest oil-producing state behind Texas, with Williston one of the most active production sites, thanks to hydraulic fracturing. For the small town near the Montana/Canada border, coping with the "baggage" that came with the boom has been a slow process. Big trucks hauling big equipment ended up clogging and damaging the narrow local roads, and the surge of new residents -- Williston's population grew from 14,700 residents in 2010 to approximately 26,700 in 2013, according to the Census Bureau -- created serious housing problems.
Some workers had to sleep in their cars, others in makeshift trailer parks that slowly started to become part of the landscape. Even if there were vacancies, rental rates in apartment complexes climbed closer to what you'd find in Manhattan vs. a small town. The food and service industries in Williston weren't ready for the oil boom either. If you wanted a cup of coffee for breakfast or a hot meal for dinner, there was a wait list at almost every restaurant.
But the situation has improved over the past several months, according to Eric Peterson, the head of Bakken Consulting Inc., a firm that helps investors find opportunities in the region. Peterson lives in Montana and travels to Williston several times a year for a period of time.
"The most amazing thing to me [that has happened to the] Williston area is how much it has changed in the past three to four months," Peterson told International Business Times. Previously, he said, Williston was dirty, "sketchy" and somewhat unsafe for women because of the large influx of mostly male oil workers.
Now, new businesses are moving in. Three months ago, the main attraction in town was the Dairy Queen, and today Williston boasts a Buffalo Wild Wings, a Fuddruckers and a Famous Dave's.
"The movement to quality in food service, nicer and more affordable housing, infrastructure improvements and the almost ready $60 million community center have transformed this once Wild West city into a lot nicer place for families to live," Peterson said. "I have several friends that have moved their families to Williston lately and they surprisingly like it."
© Copyright IBTimes 2023. All rights reserved.