Fracking Helping Railroad Industry: Petroleum and Petroleum-Based Products Boost Train Carload Volumes [Graphic]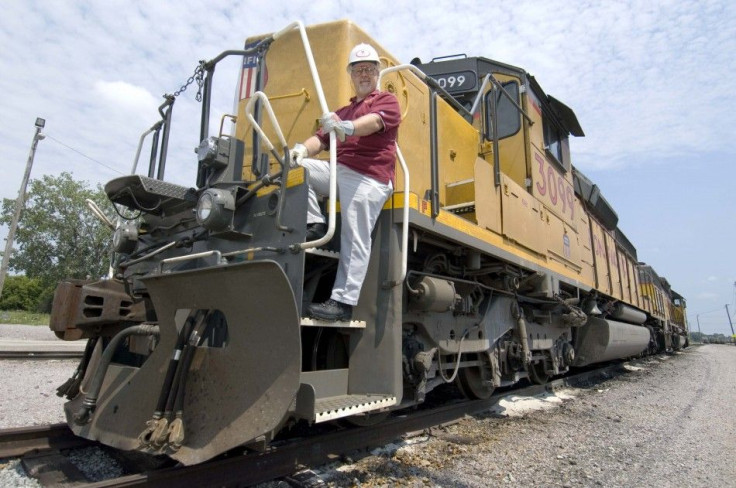 Horizontal drilling and fracking by the U.S. oil industry may have their detractors, but the rail industry isn't one of them. The recent boom in crude oil production via these methods has contributed to a spike in U.S. rail traffic, according to industry experts.
Weekly rail traffic for the week ending Oct. 19 of petroleum and petroleum-based products rose 15 percent compared with the same seven-day period a year ago. That increase helped offset a decline in other kinds of rail traffic. The upshot is that for the week ending Oct. 19, U.S. railroads moved 289,256 carloads, a 0.2 percent overall increase vs. the same period last year.
Rail traffic shows no signs of falling, especially in the North American energy sector as oil producers are looking for a way to transport crude oil from the U.S. Midwest to refineries.
Absent adequate pipeline capacity, the best way to transport the crude oil is by rail, John Felmy, chief economist at the American Petroleum Institute, told International Business Times. "So, I think [railroading] will fit in well in terms of all of our shipping aspirations," he said.
Soaring U.S. crude oil production in the past five years -- reflecting the combined effect of hydraulic fracturing and horizontal drilling -- coupled with rising demand has caused the U.S. to surpass Saudi Arabia as the world's top oil and natural gas producer and put the nation on track to become a crude exporter, provided laws change to allow that. The U.S. is producing approximately 300,000 barrels of oil per day more than Saudi Arabia and around 1.6 million barrels of oil per day more than Russia.
© Copyright IBTimes 2023. All rights reserved.
FOLLOW MORE IBT NEWS ON THE BELOW CHANNELS