How The Queen Of Diamonds, Julia Castelli Sources Luxury For The Wealthy
* This is a contributed article and this content does not necessarily represent the views of IBTimes.
Julia Castelli, founder of Julia Castelli Lifestyle Management, functions as every affluent client's secondhand, helping them drip with breathtaking jewels and discover other items that give them a sense of opulent comfort. But Julia wasn't always surrounded by riches. Growing up in communist Bulgaria and Russia in a middle-class family wasn't exactly extravagant. Julia lovingly recalls her Russian mother and Bulgarian father's entrepreneurial spirit as they put their all into providing for their children. They owned a coffee shop and light fixture store, and her father had stints as a taxi driver and car salesman. With this, Julia saw how hard it can be to make ends meet, but also learned what it means to be an entrepreneur. Even when her father had to immigrate to Russia for a short time to find higher-paying work, she never let that take away from her ambition to achieve her dreams. Despite not knowing anything more than her small town life, she was determined to build an affluent life and give her younger self what she never had.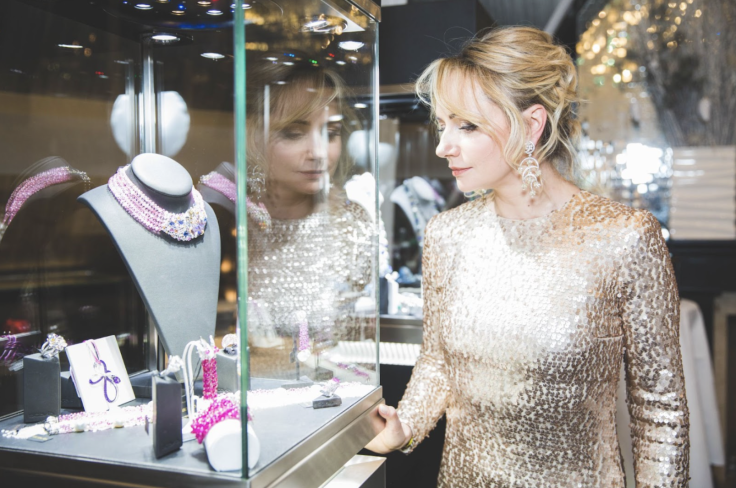 After successfully passing the entrance examination, she entered an elite French boarding school at 13. Julia was forced to be more independent because she never lived with her parents again. She gained a taste for the finer things in life when she came to enroll in her boarding school. Her family was well off at the time and she felt proud as they came to school sporting a nice car. Julia also remembers having a trendy outfit to show off. That feeling faded eventually as she didn't always have that privilege, but the memory of it remained.
While focusing strongly on her studies, Julia won a competition that gave her the opportunity to spend a month in France. She was thrilled at the idea of traveling and feeling successful in winning, but overall, Julia didn't know what to expect. She hadn't seen the western world or its luxuries. At least not anything other than the times she helped her father import cars to Bulgaria from areas in the EU. This time felt different, though, she knew that taking trips and traveling was for the wealthy. The kind of wealth that wasn't spared for those in communist Bulgaria, where it was widely distributed.
On her trip, Julia remembers seeing various items like bananas that were extremely rare and expensive to have back home. Seeing how the other side lived gave her a broader understanding of the world and strengthened her belief that one day she could access these things too.
Directly after Julia finished her economics degree, she moved to New York, having nothing but 3 purple suitcases and 3 thousand dollars. She knew it would be difficult, but any chance at the life she was planning would need to start in the city of opportunity. Her plans weren't too structured, but she figured working in a bank would be the best way to use her degree and get a job quickly. While still jobless and running out of money fast, her best friend introduced her to the owners of a jewelry boutique on Madison Avenue, where she started her career in luxury. Everything fell into place once she started working there. It was her first job in jewelry, but she needed something to get on her feet. Julia learned to be very tactful and delicate in her work. This position helped her discover a piece of the puzzle for what she needed to build her empire. By the tender age of 26, Julia was always the top sales producer anywhere she worked. Her bank accounts were abundant and she was traveling anywhere she wanted. Her dream life had come true – at least a part of it.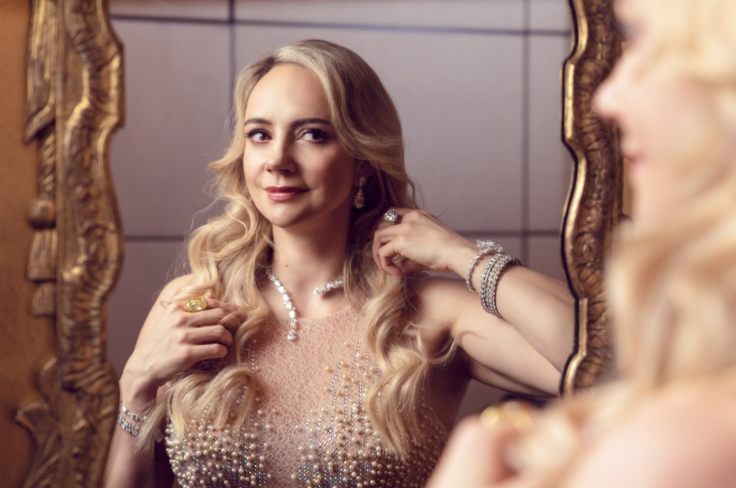 Due to personal circumstances, Julia relocated to the UK in 2005. She was starting from scratch in every sense: no one knew her connections in NYC, nor did they know how well she was doing before. But even with the brief adjustment, Julia made a place for herself in the new country. Her life was comfortable again, but her husband at the time prompted her to start her own business. Although she had already lived in 4 countries and was confident in her abilities to succeed anywhere, starting her own business was extremely daunting.
She made the jump to found her business Julia Castelli Lifestyle Management in 2007. Julia used connections from her 22 years in the jewelry industry and her graduate diamond diploma from the Gemological Institute of America to establish herself as an authority in the global luxury industry. One of her first projects after becoming an entrepreneur was making commissions from couture houses in Paris for luxury clients who wanted celebrity fashion. Since she's naturally multi-faceted her services expanded over time as her vision and desires expanded.
Julia is known as a respectable source of high-end jewelry and a provider of various luxury items and services including travel, art, and real estate. She serves two different client bases: private clients and luxury brands. For each, she places importance on showing unique experiences and treatment. For private clients, Julia sources any type of jewelry, art, real estate, or any item of luxury. She does this by utilizing her connections that give her keys to locked doors. Her private clients are generally high-net-worth individuals or families. She has sourced many luxury items, such as a prize racing horse for a president, rare gems and jewels, and rare watches. Julia's work with luxury brands includes business development tasks, private sales, organizing small VIP events, and social media promotion.
Julia's professional mission is to create happiness for her clients by making them feel special by providing them with rare unique items. Her personal mission is empowering women and inspiring others that anything is possible - she has done so herself after all.
She is now a public speaker, coach, and mentor, helping others to follow her steps to success. Julia mentors on business and lifestyle. She is about to become a rapid transformational therapist and is working on her first book. Overall, the Queen of Diamonds has many cards up her sleeve.
Media Contact
Name: Julia Castelli
Email: jc@juliacastelli.com
© Copyright IBTimes 2023. All rights reserved.