How To Replace iPhone Batteries On Models After iPhone 6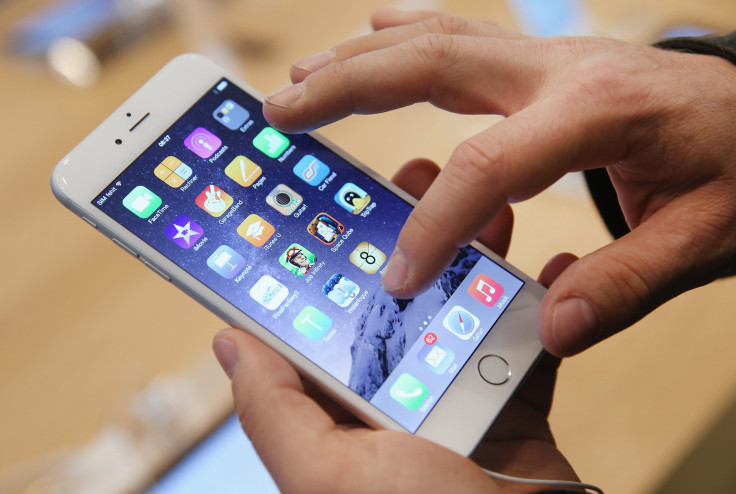 iPhone users tend to get the latest features through software updates, like the recent iOS 11. However, updating a device to the latest software over and over doesn't mean it will work forever.
Apple recently admitted that it purposefully slows down older iPhones because of the battery. The Cupertino company said lithium-ion batteries lose capacity over time. That means the device can unexpectedly shut down to protect its electronic components. To solve the problem, Apple intentionally slows down the older models to allow the iPhones to conduct tasks without suddenly shutting off.
Apple Apologizes After Backlash
Apple's revelation about how it slows down iPhones led to backlash from consumers. On Thursday, Apple apologized about the "misunderstanding" regarding the slow down of older iPhone models.
"We know that some of you feel Apple has let you down. We apologize," Apple said in a letter to consumers. "First and foremost, we have never — and would never — do anything to intentionally shorten the life of any Apple product, or degrade the user experience to drive customer upgrades. Our goal has always been to create products that our customers love, and making iPhones last as long as possible is an important part of that."
The company also announced lower prices for battery replacements that will take into effect in January. For now, there are other ways to replace an iPhone's battery.
iPhone 6, iPhone SE, iPhone 7: Battery Replacement Costs
Having an older iPhone, with an older battery, means juice on the device runs out quicker. When an iPhone is new, the smartphone can have enough battery to last the entire day. As time goes by the battery life shrinks, leading iPhone owners to run for their chargers in the middle of the day. An older battery also means the device works slower than before.
For those who don't want to run after their chargers in the middle of the day and want to avoid dealing with a slow phone, these are the several options users have to replace the battery on older iPhone models.
AppleCare and Warranty
iPhone 6, iPhone 6s, iPhone SE and iPhone 7 users should first check if they are still covered by their warranty, AppleCare Plan or consumer law. Details in the receipt or other document should say if the warranty hasn't expired yet. Apple can replace the battery for free if the iPhone is under an AppleCare plan or if the warranty is still applicable.
Apple Repair Without Warranty
As of now, if the device is not protected through a warrant or AppleCare plan, the iPhone owner must pay a $79 out-of-warranty fee. The fee is a much better option than buying a new iPhone. Besides the $79 fee, users will have to pay a $6.95 shipping fee if Apple needs to deliver the iPhone. Users should also keep in mind that they'll be without their smartphone for a few days when it's shipped for a battery replacement.
Lower Battery Replacement Price In January
Apple announced on Thursday lower prices for battery replacements. The company is decreasing the out-of-warranty iPhone battery replacement price from $79 to $29. The price applies to those who have an iPhone 6 or later starting in late January. The new cost will be available worldwide until December 2018. Apple will release more detail on the changes soon, the company said.
DIY iPhone Battery Replacement
There are kits sold online for users to replace an iPhone's battery by themselves. Battery replacement kits are sold on Amazon for as low as $12.99. There are also plenty of step-by-step tutorials on how to replace iPhone batteries on YouTube.
However, it might not be the safest thing to do. Pieces could be misplaced or lost, meaning the device could be damaged altogether.
Third-Party Battery iPhone Replacement
There are also electronic stores and shops that can replace iPhone batteries. It's best to leave the task to those who know how to change a battery and are familiar with iPhone pieces. Replacing a battery at a shop could cost about $50-$80. Also, users should get their device on the same day, instead of waiting for days.
© Copyright IBTimes 2023. All rights reserved.
FOLLOW MORE IBT NEWS ON THE BELOW CHANNELS