How Social Media Affects College Athletics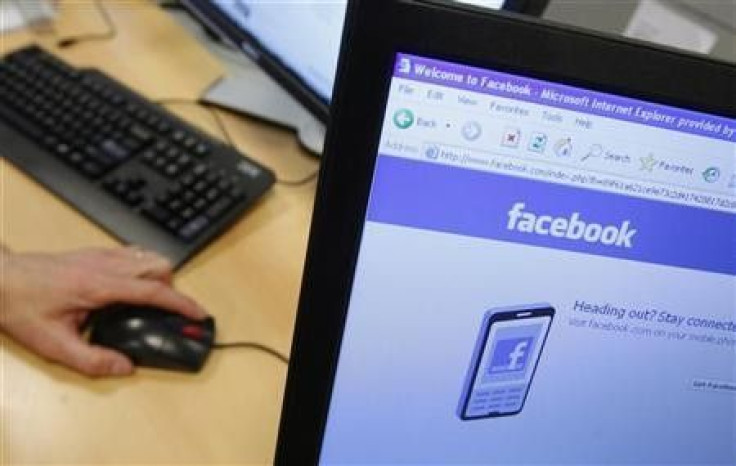 College athletic departments are always looking to be at the cutting edge, and currently that means putting a lot of importance on social media marketing efforts.
Coaches use social media to help recruit players and promote their program, while athletic departments can use the various platforms to connect to fans and media members.
Ten years ago an athletic department might have been limited to phone calls or direct mailings to promote ticket deals, a new coach or random happenings within the athletic department. But now, athletic departments are expected to engage fans as much as they can and that often means the use of Twitter, Facebook, Foursquare or any other new social media platform out there.
But how exactly do athletic departments effectively utilize social media to reach the masses? And how much has social media changed how recruiting works?
The Need to Engage
With more than 800 million people on Facebook and 300 million people on Twitter, it makes sense that athletic departments gravitated to the two social media platforms. One of the main reasons is to build a relationship with fans, according to Indiana athletic department's social media coordinator Shana Daniels.
I really want our fans to build a relationship with the department and understand some of what we experience on this side, Daniels said. But also get a look into what our coaches and student-athletes are really like.
Part of that need for a unique experience stems from the large amount of coverage and accessibility that already surrounds most major college athletic programs. Bigger programs will have all of their programs broadcast on television and radio, as well as coverage from newspapers, websites, and blogs.
That means that athletic departments need to show something new that fans can't see on their local news or a blog, according to Xavier men's basketball Director of Basketball Administration, Mario Mercurio. Mercurio noted that every Xavier basketball game will be televised this year and social media gives the program an opportunity to offer some different information.
The access that fans get to your program in 2011 is unprecedented, Mercurio said. Using social media in partnership through television and radio is so imperative. It's what everyone is moving towards and you have to be where your fans are, you have to be easily accessible.
Xavier, a small, Catholic school in Cincinnati, feels extra pressure to be effective with its social media efforts to compete against some of the bigger schools in college athletics. The school competes in the Atlantic-10 conference and doesn't have a FBS football program, which Mercurio thinks puts the school at a disadvantage in exposure.
I think the one thing that Xavier doesn't have is that presence on a Saturday in September when other coaches have football, he said. Even though (the football players) aren't dribbling a basketball, they are selling your school's mission. Xavier without football doesn't have that -- so using a thing like Twitter or Facebook can put Band-Aids on that and show your program in a different way.
Villanova, also a small, Catholic school in a big market, doesn't put quite as much time and effort into its social media efforts, perhaps because it resides in the Big East and Xavier in the A-10. Villanova has made it a priority, according to Krissy Woods, Villanova's Coordinator of New Media & Marketing, but has limitations due to a small staff.
The school primarily focuses in on Facebook and Twitter, as do most athletic departments, and will make any changes in its social media approach after the season ends. One of the biggest differences could be noted between the involvements of the school's two men's basketball head coaches.
Xavier's Chris Mack handles the account all himself and frequently tweets about the program, Cincinnati professional teams, and other random thoughts he might have. In the past he's weighed in on Iran releasing the captured U.S. hikers, a shout-out to Chris Farley classic Tommy Boy, and more than a few jokes.
I try not to take it too seriously, Mack told Slam Magazine. It's a lighthearted thing for me. If I find something funny, I'll tweet it. I try to let people see my personality.
Villanova's Jay Wright -- known for his fantastic wardrobe -- manages his account with Villanova sports information director Mike Sheridan and offers a bit less of his personality. Wright's focused on talking about his own team, a few mentions of the Philadelphia Eagles, as well as a few updates on other Villanova athletic teams.
There's no right strategy with Twitter, but Xavier's Mercurio thinks Mack's Twitter strategy is particularly appealing.
He has a great pulse on the city, Mercurio said. His tweets show who he is and show how genuine he is about Cincinnati, promoting our program and areas of our team you won't read about elsewhere.
Facebook and Twitter Reign; Google+ Not so Much
Facebook and Twitter remain the top dogs in the social media realm and the same is true for which platforms athletic departments utilize. Twitter is frequently used to break news for most programs, while Facebook allows a bit more freedom to post pictures and seek community input, among other tools.
But one of the things most notable about social media is how frequently the environment is changing. Only a half-decade ago MySpace ruled the world and now the Web site sits as a wasteland for spammers and bands seeking attention.
The newest addition to the social realm Google+ has added an impressive amount of users in a short time period -- it only came about in July -- but for the most part athletic departments have avoided using it.
We've simplified our efforts and focused on Facebook, Twitter and YouTube, as opposed to branching out to Google+, Indiana's Daniels said. We've done surveys with our fans to see where they are and what they are looking for from IU, socially, and it's really helped mold our message.
Google+ has rolled out brand pages that allow companies to push their products through the social media platform, but it still hasn't come near the dominance of Facebook. It could be that social media experts still don't know exactly how to best use Google+ or that they are already seeing a lot of success with Facebook and don't see a need to change what they are doing.
I think there is a tipping point more or less, Villanova's Woods said. I don't see the benefit of using Google+.
Facebook -- the largest social media network in the world -- offers a wide variety of different opportunities for usage. Schools can use Facebook to create surveys, post photos of the team, or push the latest merchandise or ticket offers.
We've done surveys with fans to see where they are and what they are looking for from Indiana, Daniels said.
Twitter, on the other hand, serves as an incredibly necessary tool for college administrators and coaches to utilize. Mercurio says that you can basically create your own USA Today on Twitter and that potential footprint simply didn't exist two to three years ago.
Schools can use Twitter to break news, offer little insights into the program, or deal with a crisis like Xavier recently did after its basketball team got involved in a brawl with rival Cincinnati.
People seem to like the fact that the coach is at least making an attempt to get the word out (on Twitter), North Carolina State coach Mark Gottfried said. I don't think I'm ever going to share intimate details about our team through social networks, but for general correspondence it's pretty interesting.
Many of college athletics most esteemed coaches are on Twitter -- John Calipari leads the way with more than a million followers -- as the social media platform has become a necessity for most.
But while most coaches have jumped on the Twitter bandwagon, not all coaches allow their players to use Twitter during the season. High-profile football coaches such as Boise State's Chris Peterson and South Carolina's Steve Spurrier have imposed in-season bans in the past.
CNBC sports business reporter Darren Rovell has railed against bans in the past, arguing that coaches were wasting a potential teaching opportunity by banning Twitter instead of managing it.
North Carolina State's Gottfried tends to agree. The first-year coach, who had spent the past two years an ESPN college basketball analyst, believes there is no issue as long as the players are using it responsibly.
My philosophy is it's like anything else in life, young people or old people like me need to learn how to utilize Facebook or Twitter without being irresponsible, Gottfried said. My expectation is players will use it in a responsible manner. If they don't then maybe I'll limit or control.
It's like driving a car, at some point you need to learn.
That sort of attitude is likely appreciated by most major college athletes. Slam Magazine recently took a look at how social media has changed how we watch sports, but focused specifically on college basketball.
More than a handful of athletes, including Kentucky forward Anthony Davis and Duke guard Austin Rivers, praised social media for its ability to connect them with their fans.
Most importantly, as Rovell noted in his CNBC piece, it allows the players to show off a different side of them, which can help for branding purposes.
The media just shows you as a basketball player, but I just want people to follow me to see what type of person I am, Long Beach State junior Danny Jennings told Slam Magazine. The more people that know about it, the more people that don't just know Danny the basketball player, but Danny the person.
At Xavier, Mercurio says that the program teaches its players to not say anything on Twitter that you wouldn't be willing to say on a podium to the media. Recent comments by Xavier guard Tu Holloway show that tweets can often get some players in a bit of trouble, but does allow players to show a bit of their personality -- for better or worse.
How Can Social Media Affect Recruiting?
Not only do coaches utilize social media to push out information about their programs, but also as a valuable recruiting tool. The vast majority of recruits are on some social media platform and coaches have found it imperative to keep up what everything that is going on.
That can be difficult considering how often Facebook and Twitter change their look -- both have recently made major changes -- but coaches have to keep up or face a major disadvantage.
If you're not on Facebook or Twitter, you may be a step behind, Evan Daniels, the national basketball recruiting analyst for scout.com, told The New York Times.
For some coaches that is no issue, but for others it has been difficult to keep up with all of the different social media updates. Connecticut football coach Paul Pasqualoni admitted to The Times that he doesn't have a Facebook and that could be holding him back.
For Gottfried, who has already nabbed two Top 25 recruits, being on Twitter and Facebook is a necessity for recruiting purposes.
Number one the guys we are recruiting, they live in the Twitter world, he said. And the most important thing to me is recruiting.
One of the issues that schools and coaches run into is staying within the NCAA's boundaries for appropriate social media contact. The NCAA's guidelines on visits and phone contact are well-known, but schools have run into trouble with some of the organization's social media rules.
Schools and coaches cannot directly mention a recruit on Twitter, but can send direct messages to a player through the platform. The NCAA has put limits on the amount of phone calls that can be made, but some have attempted to skirt the rule by talking to prospective players on Skype.
The NCAA recently approved rule changes that allow unlimited phone calls and text messages after June 15 of the player's sophomore year, but have still left a lot of gray areas within social media. Some have greatly criticized the NCAA for its inability to adjust its policies with all the different technological advancements, but some feel that's unfair.
It's impossible for anyone to keep up and it's not by any means their fault, Xavier's Mercurio said. If they were able to keep track, they would probably have to quadruple their work force.
Tradition has shown that they err on side of protecting student athletes.
First-year NCAA president Mark Emmert has shown some technological savvy and willingness to shake things up in his first months of the job. He got rid of the archaic telephone restrictions, as well as pushing for multi-year scholarships.
It's those kinds of efforts that coaches like Gottfried appreciate.
In defense of the NCAA the platform of social media is changing so fast it's hard for them to tweak the rules and keep up, he said. But our new NCAA president is a bit savvier to this whole world.
The lack of some concrete rules with social media can allow coaches to skirt the issues and capitalize on every possible loophole there is. This could mean using Google+'s Hangout feature to talk to your nine most wanted recruits or it could mean Facebook chatting with your top recruit every single day.
The NCAA doesn't have the manpower to monitor what every single coach is doing, especially on Facebook and Twitter, but a NCAA representative said it ultimately comes down on the school to monitor itself.
The monitoring of that is done at a school level, said Cameron Schuh, the NCAA's associate director for public and media relations. Agreement to be a member is for schools and their compliance departments oversee their athletic facility and personnel. It's pretty much on the school for it to be following all the NCAA guidelines.
© Copyright IBTimes 2023. All rights reserved.