How To Trick-Or-Treat At Walmart: When Are Stores Holding Halloween Events?
Walmart (WMT) is offering a safe way to celebrate Halloween amid the coronavirus pandemic with a series of events in its parking lots.
The retailer will allow families to visit more than 100 of its store parking lots that have been transformed into a "spooky street" for trick-or-treating, starting on Thursday through Halloween. Families are encouraged to dress up for the event, which will be contact-free and socially distanced, Walmart said.
In addition to the parking lot trick-or-treating, Walmart will continue its camp experience with Halloween Camp by Walmart. The virtual camp, which launched earlier this year, will continue to use the interactive video platform, eko, in partnership with CAMP, a family-experience company.
Actor Neil Patrick Harris will lead the event through Oct. 31. There will be a series of games, Halloween craft projects, and virtual haunted houses. Customers can access the Halloween Camp at www.walmart.com/camp or through the Walmart app, using the Services tab.
Walmart will also be holding a fall farmer's market event in six college towns within the states of Colorado, Michigan, Minnesota, Ohio, Utah, and Wisconsin. Customers can wear their favorite team gear and cheer on their teams as local vendors sell their wares.
The Saturday event will have drumlines and cheerleading squads to kick off the day as well as food trucks and school spirit shops.
"We successfully reimagined what's possible with our digital and physical footprint to bring communities joy in a year that's been otherwise tough," William White, chief marketing officer at Walmart, said in a statement.
"For many of us, football tailgates and Halloween parties are cornerstones of a great fall season. These additional events will give customers an opportunity to still celebrate the things they love, while staying safe," he added.
The Centers for Disease Control and Prevention has deemed trick-or-treating and other Halloween activities such as costume parties high risk for spreading the coronavirus.
Home improvement retailer Lowe's has also announced a trick-or-treating event in its store parking lots.
Shares of Walmart were trading at $116.86 as of 3:06 p.m. EDT, up $1.51 or 1.31%.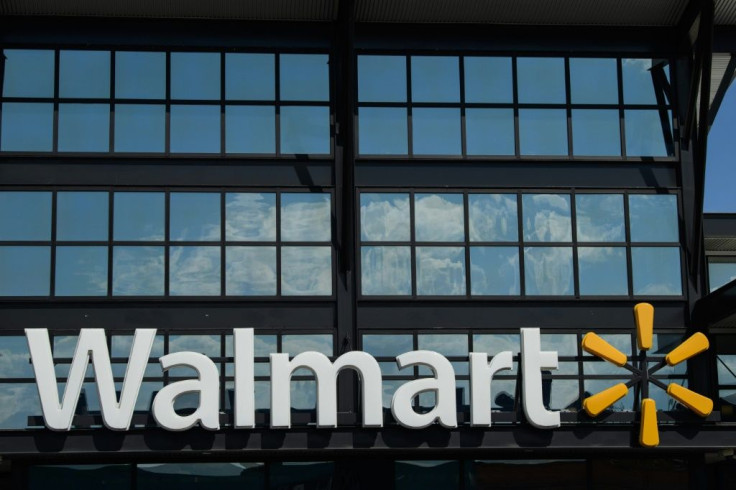 © Copyright IBTimes 2023. All rights reserved.