How Will Cryptocurrency Impact The Housing Crisis?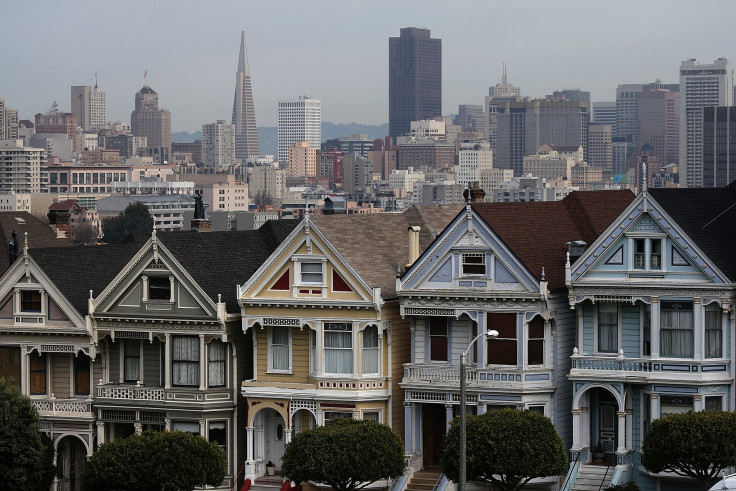 Rumor has it cryptocurrency is the hot new way for techies to get "hilariously rich," although bitcoin veterans often tout cypherpunks' penchant for disrupting centralized power structures. The real estate market is perhaps one of the clearest reflections of this conflict. Bitcoin-realestate.com lists hundreds of upscale properties on sale for cryptocurrency. Bitcoin users can use digital currency to buy luxury properties from Dubai and London to Oakland, Calif. or Middletown, NJ. All of these areas are known for their lack of affordable housing.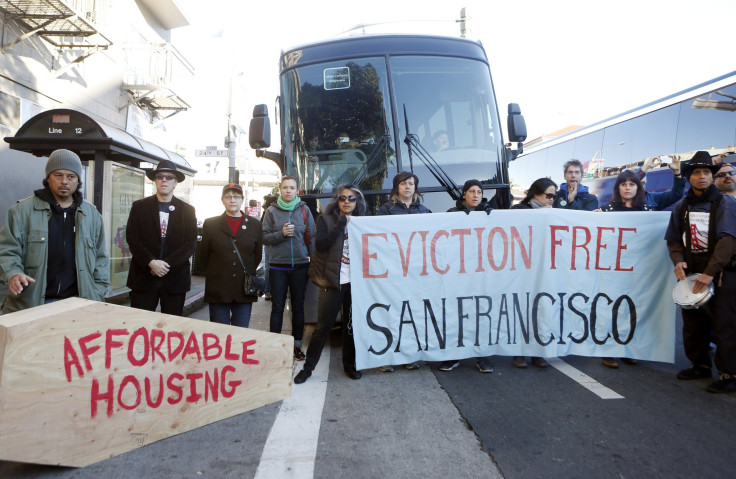 Many Silicon Valley startups now offer tokenized services for both renters and landlords. One such startup, Rentberry, raised roughly $25 million so far through an initial coin offering, which still has several weeks to go. Meanwhile, the nearby startup Swarm Fund launched a platform for investing in pre-IPO technologies or distressed real estate funds in late January. With regards to the latter fund, it is raising an initial $10 million for buying foreclosed properties, and other forms of distressed real estate, in New Jersey. The startup already raised $5.5 million with an ICO last year.
Swarm Fund's digital channels describe the platform's emerging community as "empowering" and "decentralized." However, few experts working on the ground with tenants expressed any optimism about such blockchain projects. "The typical audience that we are going after is high net-worth individuals and family offices. They are typically underserved by their private banking contacts," Swarm Fund co-founder Timo Lehes told International Business Times. "We're removing a lot of the paperwork...This is a tokenized private equity platform."
Swarm Fund isn't the only blockchain startup looking to streamline real estate investment options for the wealthy. In 2017, another Silicon Valley blockchain startup called Propy reportedly ran a $16 million ICO to kickstart its own investment platform. On the other hand, Propy's marketing materials have a blunt business focus. Plus, Propy facilitates a more direct peer-to-peer model. In contrast, Swarm's tokens represent collective ownership of properties that will be purchased and managed by external firms over the next few months.
Swarm CMO Chris Eberle told IBT plans for empowering buyers extend to accredited investors who aren't millionaires, people with a reliable income exceeding $200,000 for several years. To be fair, Swarm tokens are considered securities. As such, they can only be lawfully sold to accredited investors. "We want to remain on the right side of history in terms of regulatory compliance. We endeavor, down the line, to have things that are open to everyday investors everywhere," Eberle said. "It's about much more than just distressed real estate."
The company is considering Regulation A+ options for retail investors, aka average folks, in the distant future. Until then, Swarm's partners will scope out lucrative opportunities in New Jersey, which reportedly has one of the highest foreclosure rates in the country. According to reports by ATTOM Data Solutions, New Jersey had almost 70,000 foreclosed properties last year alone.
"The rent is the sixth highest in the country," Matt Shapiro, president of the New Jersey Tenants Organization, told IBT. "We have a very high rate of evictions...It's a very, very difficult situation for working people to afford the rent in New Jersey." He said low interest rates create a lucrative market for far-flung investors, who often gouge local tenants. "The greater the distance between the owner and the human beings [renting], the less likely it is the renter will have good quality housing at an affordable rate," Shapiro added. "This is the natural development if we don't have the government intervening to do something about it, which we don't."
Swarm Fund's approach may be opportunistic, with staff referring to the "good supply" of distressed real estate. But at least it appears to be perfectly legal. Shapiro expressed concerns that Rentberry's approach may not be. Rentberry plans to launch its cryptocurrency-fueled loans for rental security deposits in 2018, starting with 5,000 American cities and 300,000 properties. Rentberry CEO Alex Lubinsky told IBT the platform has 130,000 users so far. Renters and lenders bid against each other for the most competitive rates and properties. "That may violate laws against discrimination," Shapiro said. "To have a bidding war between tenants that are coming in is not normal."
The executive director of the San Francisco Tenants Union, Deepa Varma, agreed with Shapiro. "It's to the advantage of the landlords, and I do think it's discriminatory...at least, illegal at the federal level," she told IBT. Rentberry claims its combination of crowdfunding and competition drives down prices overall. "We had one case were a landlord got 15 applications for the property. But she choose the one who offered the amount she asked for initially, even though, as you can imagine, with the applications what kind of offers she also received," Lubinsky told IBT. "We actually save people five percent [on rent] in addition to the safety deposit."
Crowdfunding the deposit is theoretically the main source of savings. International lenders, with no connection to the property itself, set their own interest rates based on the renter's profile. The borrower/tenant must put down 10 percent of the security deposit. The cryptocurrency loan will cover the rest. If the interest rate is low, it could cost renters less than $10 a month. However, it's hard to say how middle class Americans would be able to participate if Rentberry's tokens are eventually deemed securities by the U.S. Securities and Exchange Commission.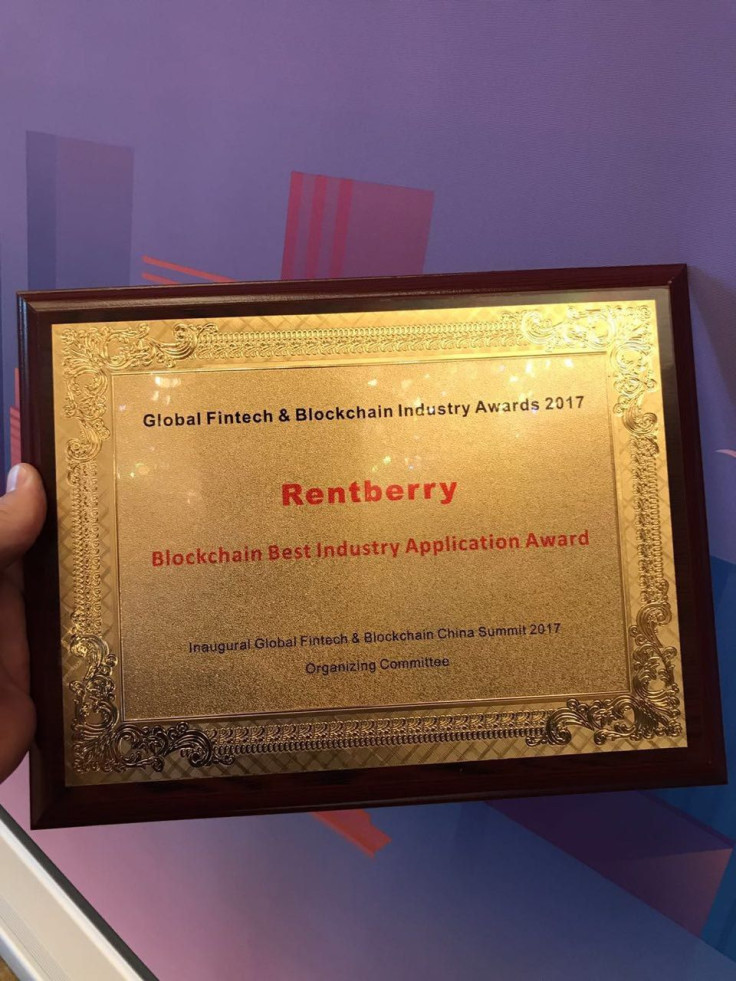 Down the road, Lubinsky plans to expand services to Australia, New Zealand, Canada and the United Kingdom. For now, the blockchain startup is focused on creating "hassle-free access" to cryptocurrency deposits for landlords, sometimes evading escrow laws altogether. Lubinsky said Rentberry has not applied for a money transmitter license or any other comparable credential that might apply to financial service providers. "We do not store [capital]," Lubinsky said. "We provide this technology were you can automatically send your money to the wallet of the landlord."
This view may overlook the influence the startup has over its Ethereum-based BERRY tokens and loan distribution. Regardless, Varma's main qualms are how the platform uses personal information and credit scores to evaluate tenants, then encourages competitive bidding. The West Coast is in the middle of what CBS called a housing crisis of "unprecedented proportions." According to a 2017 homelessness survey by San Francisco's municipality, there are roughly 7,500 homeless people in the tech industry's darling city. The situation has gotten steadily worse over the past decade.
"The problem with services like Rentberry is, in reality, that efficiency just creates more profit and doesn't actually create more savings for the folks who are hurting on the ground," Varma said. "Credit scores are full of discriminatory factors."
Varma and Shapiro both agree strong legal protections for renters, coupled with cryptocurrency regulations, are the only way to keep the booming blockchain industry from exacerbating wealth inequality in the housing market. But tech companies like Airbnb have a history of delaying or diluting local regulation through successful lobbying. So far, blockchain startups have given little indication they will take a different approach. "[These technologies] spell trouble for people with less purchasing power and less political power," Varma said. "The general vibe has been these [cryptocurrency startups] are only going to make things worse."
Editor's note: This is not investment advice. Any following statements are not legal pronouncements or endorsements regarding any specific technology. This article is merely an illustrative reflection of the opinions expressed by interviewed experts.
FOR FREE to continue reading
✔️ Unlock the full content of International Business Times UK for free
offer available for a limited time only
✔️ Easily manage your Newsletters subscriptions and save your favourite articles
✔️ No payment method required
Already have an account?
Log in
© Copyright IBTimes 2023. All rights reserved.