Howard Baker, Former Tennessee Senator, Has Died At 88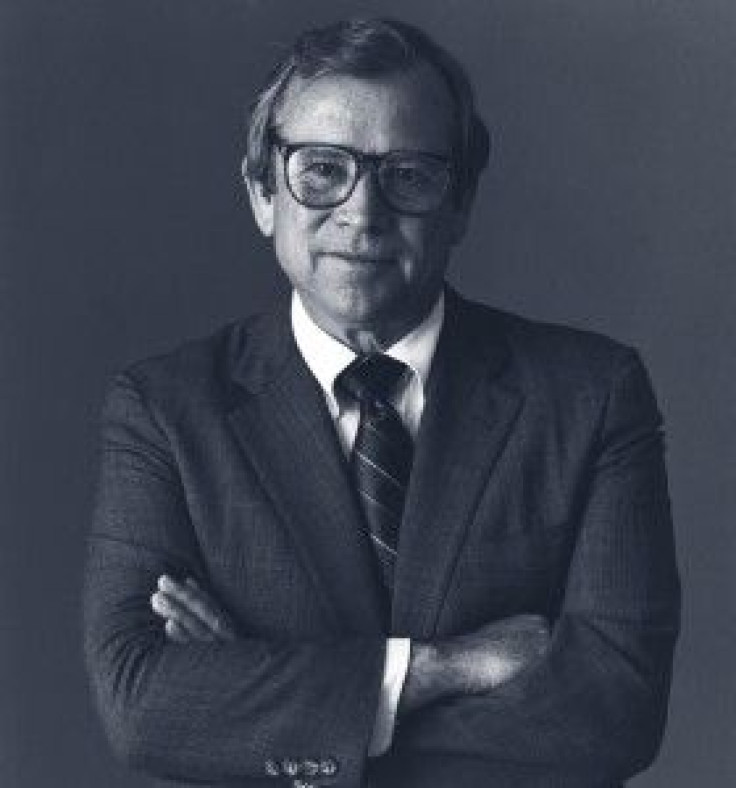 Former Senate Majority Leader Howard Baker, a Republican from Tennessee who was once considered a possible presidential candidate has died, according to a report in the Nashville Tennesseean, which cited his office.
According to the Howard H. Baker Jr. Center For Public Policy, here are some details of his life.
Howard Henry Baker Jr. was born Nov. 15, 1925, in Huntsville, Tennessee.

For high school, Baker attended McCallie School, a military preparatory school in Chattanooga. After his graduation in 1943, he enlisted in the U.S. Navy. As a candidate in the Navy's V-12 officer training program, Baker was able to study electrical engineering at the University of the South in Sewanee, Tennessee, and at Tulane University. At the end of his naval career, Baker attended the University of Tennessee Law School, where he earned his law degree in 1949.

In 1950, Baker served as campaign manager for his father's successful bid for the U.S. House of Representatives.

In 1964 he decided to run for the U.S. Senate in a special election to fill the vacancy created when Sen. Estes Kefauver died. Despite his loss in 1964, he ran again in 1966. Baker won 56 percent of the popular vote and became Tennessee's first popularly elected Republican senator.

During his first term in office, Baker helped pass legislation that enabled the federal government to share revenues with the states, and he also helped draft the Clean Air Act,.

He went on to serve three terms as a Tennessee senator, from 1967 until 1985.

Baker rose to national prominence during the Watergate hearings of 1973-1974 as vice chairman of the Senate Watergate Committee, serving as the highest-ranking Republican on the committee. It was during these hearings that Baker uttered one of the most memorable questions of the affair: "What did the president [Richard Nixon] know, and when did he know it?"

Baker was the keynote speaker at the Republican convention in 1976, and Gerald Ford considered him for a running mate. He was elected Senate minority leader in 1977, a position he held until 1981.

In 1981, he was elected Senate majority leader, a position he held until his retirement in 1985. Baker was a candidate for the 1980 Republican presidential nomination and served as President Ronald Reagan's chief of staff from 1987 to 1988.

In 2001 , President George W. Bush appointed him the U.S. ambassador to Japan.

Baker lost his first wife, Joy, to cancer in 1993. In December 1996, he married Kansas Sen. Nancy Landon Kassebaum, the daughter of 1936 presidential candidate Alf Landon.
© Copyright IBTimes 2023. All rights reserved.
FOLLOW MORE IBT NEWS ON THE BELOW CHANNELS