HTC Rumored To Introduce Android-Powered Smart Watch With Camera In 2014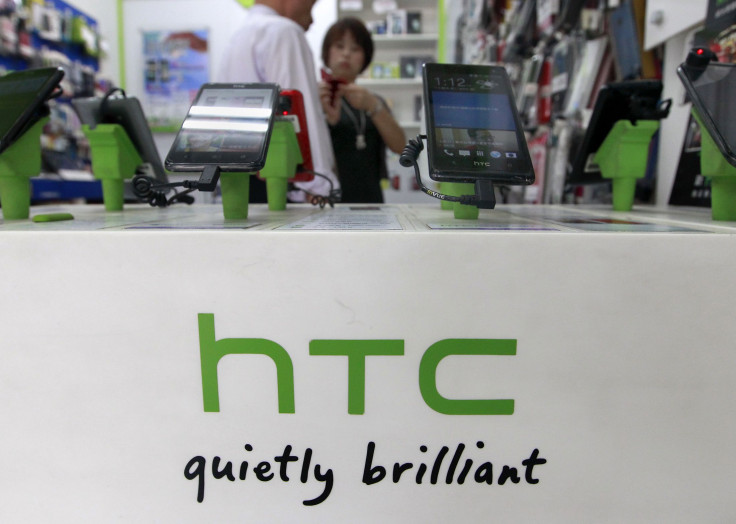 Taiwanese smartphone maker HTC Corp. (TPE:2498) is said to be eyeing the wearable device segment with plans to introduce a smart watch in 2014, according to a new report.
The struggling smartphone manufacturer is rumored to launch its first smartphone in the second half of 2014, and while details about its cost, functionality and sales strategy are still unknown, the device is said to feature Google's (NASDAQ:GOOG) Android operating system and a camera, Bloomberg reported, citing "a person familiar with the matter."
If the rumor proves accurate, the HTC smart watch will join other companies such as Samsung (KRX:005935) and Sony (NYSE:SNE), which have already launched smart watches running Android. Apple (NASDAQ:AAPL) is also highly anticipated to be working on a smart watch, dubbed the "iWatch."
Earlier this week, HTC's CEO Peter Chou and chairwoman Cher Wang told the Financial Times that wearable tech is a "critical segment" for the company with enormous potential for growth and room for better products as the current crop of smart watches are not useful in "people's day-to-day lives."
"It has to meet a need, otherwise if it's just a gimmick or concept, it's not for people's day-to-day lives. That is an opportunity for us," Chou said.
According to a recent report from Juniper Research, worldwide retail sales of Internet-connected wearable devices, including smart watches and eyeglasses, are expected to touch $19 billion by 2018, compared to only $1.4 billion in 2013. However, according to the report, the future would partly depend on consumers' response to the entrance of Apple and Samsung into the segment.
"By educating and publicizing this device segment to the consumer, Apple and Samsung will indeed act as a catalyst to the market," Nitin Bhas of Juniper Research, said in a statement. "In addition, being a key influencer, these players's entry into the smart watch segment will benefit existing smart watch players – providing an increase in awareness and adoption of other wearable devices."
Meanwhile, shipments of Samsung's Galaxy Gear smart watch are projected to reach 500,000 units this year. Sony, which introduced its first SmartWatch more than a year ago, said it would launch an updated version of the device in Japan on Oct. 25.
© Copyright IBTimes 2023. All rights reserved.