Hugo Chavez's Cancer Is Terminal: Dan Rather [REPORT]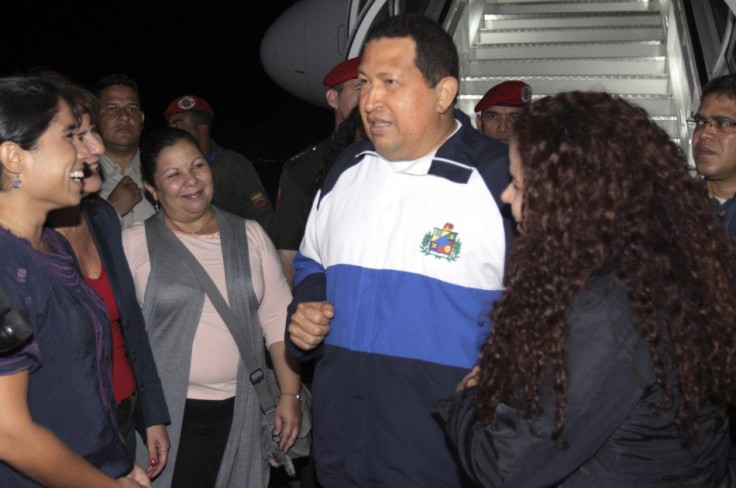 Venezuelan President Hugo Chávez is reported to have a terminal form of cancer, according to a report from veteran journalist Dan Rather, who cited an unidentified source.
This reporter has been told that ... Chávez has metastatic rhabdomyosarcoma, an aggressive cancer that has 'entered the end stage,' Rather wrote Wednesday on the website for his HDNet show Dan Rather Reports. The information and the quote come from a highly respected source close to Chavez who is in a position to know his medical condition and history.
According to Rather's source, Chávez is expected to live no more than a couple of months at most.
This information comes as Chávez aims to run for reelection in October, though his health has been a matter of scrutiny, raising questions about his ability to run for office or serve out a full term.
For over a year, Chávez has been traveling periodically to Cuba for medical treatment, though the Venezuelan government has been highly secretive about its leader's health.
Should this new information regarding the severity of his cancer prove to be true, the succession of power in Venezuela, which has been under Chavez's rule since 1999, could become extremely contentious leading up to the presidential elections scheduled for October.
Read more on how Chavez's health will impact the political situation in Venezuela here.
© Copyright IBTimes 2023. All rights reserved.