Humans & Climate Change May Be Polluting Mount Everest Even More
Human impact on Mount Everest is starting to take a toll on the mountain after a study came out on Friday about pollution.
Thousands of people attempt and succeed in hiking the world's highest mountain, but it seems as though that and climate change is starting to cause some issues.
There has been evidence of microplastics, or plastic debris, located in the death zone of the mountain. This type of pollution was first found in 2018 in the Mariana Trench, which is the deepest point on Earth, but now it's been discovered above ground in the snow, according to the Guardian.
This pollutant is concerning because it's the slow breakdown of larger trash, states USA Today. Animals on the mountain can consume the particles and since they're are so small, they can make the clean-up more difficult.
Humans cause this type of pollution and scientists think these specific examples came from clothing, ropes or tents. Microplastics samples have been collected from 11 different locations on the mountain.
Imogen Napper, a National Geographic explorer and marine scientist stated, "It really surprised me to find microplastics in every single snow sample I analyzed. Mount Everest is somewhere I have always considered remote and pristine.
She added, "To know we are polluting near the top of the tallest mountain is a real eye-opener."
This study was published in "One Earth" on Friday after these samples were collected back in 2019. There's not much known about on-land microplastics since they've mainly been found in the ocean.
These pollutants have also been found on the Swiss Alps and French Pyrenees, which means the wind carried the particles to these other locations, the Guardian reports.
While this isn't as concerning as an issue as melting glaciers are, it's still eye-opening that this type of pollution has now been discovered at the highest point in the world.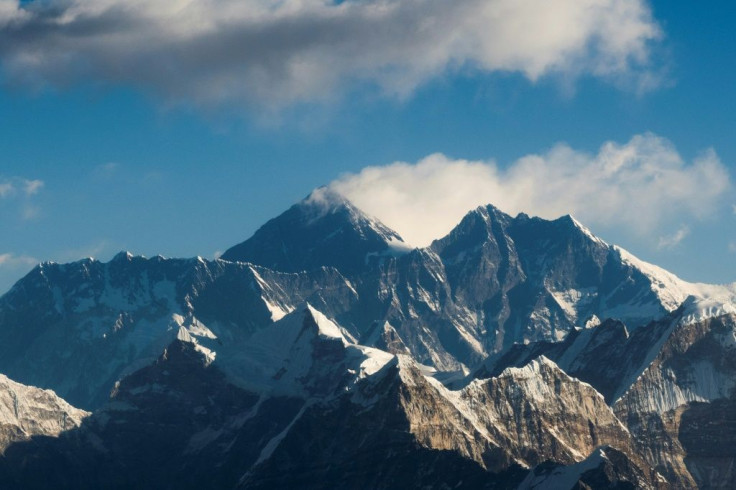 © Copyright IBTimes 2023. All rights reserved.