Hunza: A Paradise Of High Literacy And Gender Equality In a Remote Corner Of Pakistan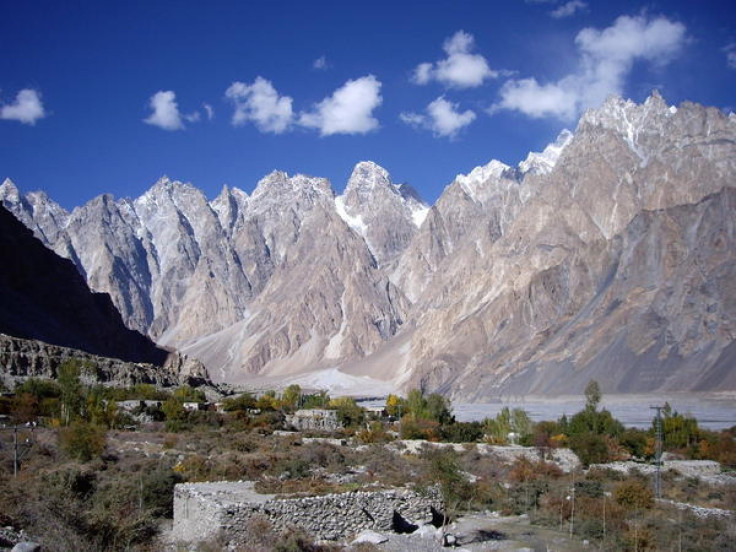 The Hunza Valley, a region in the Gilgit–Baltistan territory of northernmost Pakistan, is renowned not only for its spectacular natural scenery of majestic mountains and glittering lakes but also for the beauty of its people, who enjoy long life expectancies. The rough mountain terrain, clean air and water, an abundance of healthy organic foods like dried apricots and almonds, and relative isolation are believed to have blessed the locals with excellent health and long lives. Indeed, Hunza Valley was reportedly the inspiration for the paradise of "Shangri La" in the book "Lost Horizons" by James Hilton.
But Hunza and its environs are renowned for something else that is quite extraordinary: At least three-quarters of people in the Valley – and virtually all the youths of both genders -- can read and write (in a country where about 55 percent of the population is literate, and millions of girls are essentially blocked from attending school). Almost every child in Hunza attends school up to at least the high school level, while many pursue higher studies at colleges in Pakistan and abroad.
Outside of Hunza, education in Pakistan is rather bleak. In fact, Arshad Saeed Khan of the United Nations Educational, Scientific and Cultural Organisation (UNESCO) said Pakistan spends only 2.3 percent of its GNP and 9.9 percent of its total government budget on education (versus figures of 4.5 percent and 12.7 percent, respectively, for India; and 2.1 percent and 14.1 percent for Bangladesh).
Dawn, an English-language Pakistani daily, reported that one of the principal factors behind Hunza's stupendous literacy figures traces back to the educational advocacy efforts of the Aga Khan III, Sir Sultan Muhammad Shah. In the early part of the 20th century, he persuaded the mirs [rulers] of Hunza state to educate their peoples. By 1946, 16 "Diamond Jubilee" schools were established in the Valley, followed by a decision from the Pakistani government to open up public schools in the Northern regions, including Hunza. In 1983, Prince Shah Karim Al Hussaini, Aga Khan IV, introduced The Academy, a high-quality school (including dormitory facilities) exclusively for girls in Hunza. By the early 1990s, the government created "community schools" in Hunza, including the Al-Amyn Model School in the village of Gulmit, which permitted the students' families to participate in lessons.
Dawn noted two other major developments in regional education gains: the establishment of the Karakoram University in Gilgit, and the founding of organizations by the Aga Khan dynasty that encourage universal education, training and scholarships. The present Aga Khan has also financed local agricultural and other economic endeavors through the Aga Khan Development Network. "There seems to be urgency in terms of acquiring education," wrote Dr. Shahid Siddiqui, director of the Centre for Humanities and Social Sciences at the Lahore School of Economics, in an article in Dawn. "Parents in Hunza are convinced that the best thing they can do for their children is to help them get a good education. There is a growing interest in higher education for girls."
Siddiqui explained that given the limited chances of higher education in the Valley, the boys and girls of Hunza go to large cities such as Karachi, Lahore, Peshawar and Islamabad for higher education. He also emphasized that parents in Hunza encourage their daughters to gain an education and are even willing to send girls to all parts of Pakistan to obtain a quality degree. "It is an approach that distinguishes Hunza from the rest of the Northern Areas," he added.
Friday Times, an independent Pakistani newsweekly, described Hunza as "an oasis of education." Janeha Hussain in the Times wrote that education and the attainment of knowledge are given top priority in the Valley. "Boys and girls alike approach their schooling with endearing exuberance," Hussain wrote. "They can be seen walking along the roadside, lunchboxes swinging on their arms and books hugged closely to their chests."
Even more extraordinary, Hussain indicated, the importance of education in this Valley has raised the status of women to equality with men. She cited that in Hunza (in stark contrast to virtually all other rural parts of Pakistan), "women and girls stroll the bazaars after dusk without male relatives, and no one dares to bat even an eyelash at them, let alone stare sleazily and make risqué comments as is tradition elsewhere." Women have also become an "integral part" of the local economy, including those who weave Hunza's famous handicrafts.
Hunza differs from the rest of Pakistan in other ways too: The majority of the people there follow Shia Islam, and many are Ismaili Shia Muslims, followers of His Highness Prince Karim Aga Khan. (Most other Pakistanis adhere to Sunni Islam). Also, although most people in Hunza understand Urdu, the national tongue of Pakistan, their primary languages comprise Shina, Burushaski, Wakhi among others.
Syed Irfan Ashraf, a Pakistani-based journalist, said in an interview that since the people of Hunza belong to a religious minority, education is their main support system that is required for social mobilization. "Luckily, the Aga Khan Foundation has done enough to set up an infrastructure of schools and colleges," he said. "Otherwise, this part of the country would have been totally ignored."
Muftah.org reported on a young 23-year-old woman from Hunza named Parveen, who boasts a post-graduate degree and works at an IT center in the village of Gulmit. In her data entry training class, boys and girls are in roughly equal numbers. "For them, earning a paycheck at the IT center by working online with computers, doing data entry, and generating content for e-commerce portals, is a big step up from tilling the land," wrote Maria Umar, founder and president of the Digital League. "Earning roughly $100 per month through this work is a welcome change for Parveen -- one never before imaginable in her town, or more generally in Pakistan, which has the lowest GDP per capita for women in South Asia."
However, Umar cautioned that not everything shines brightly in Hunza. For while literacy sparkles, jobs are scarce – she estimated that some 90 percent of Hunza's educated population is unemployed. "With each household averaging eight people, only male household members typically earn an income," she wrote. "The largely unemployed female population works in the fields or helps with household work."
One answer to the immense unemployment may lie with IT endeavors like the one Parveen works at. Now, hundreds of well-educated young Hunza residents are involved in IT centers, many of which are funded by foreign NGOs, studying e-marketing, e-accounting, content writing, programming, foreign exchange market trading and web design. It is hoped these courses will lead to gainful jobs, both online and offline. Indeed, Umar indicated that Pakistan is a leader in online work, ranking fourth in skills on a list of 158 countries and third in total earnings. "This alone speaks to the talent in the country," she said. "Women are at the forefront of this surge. Online work is transforming the role of women across Pakistan and offering opportunities for them in IT and beyond."
Although some of the remote mountainous regions of northern and northwestern Pakistan have been scarred by militant fundamentalism and terrorism, Hunza has largely avoided such associations. Ashraf explained that groups like the Taliban or Lashkar-e-Taiba do not have strong presence in Hunza, but he contended that such militants do exist in the nearby Gilgit and Chilas regions and could potentially reach the Valley to disrupt the law-and-order situation there. "But people in Hunza valley are peace-loving [and] usually avoid becoming part of any extremist ideology," Ashraf said. "Similarly, they have so far successfully discouraged extremist religious groups from spreading their influence to Hunza."
Nonetheless, the sheer image and reputation of northern Pakistan as a haven for militancy and sectarian violence has severely hurt the key tourism industry in Hunza in recent years. "Hunza people earns from international tourism, not local tourism," Ashraf stated. "Therefore, terrorism in other parts of Pakistan is suicidal for international tourism in the northern part of the country."
One of the most famous of all young Pakistani women, Samina Baig, who has become an icon of sorts after climbing the highest mountains around the world, including the tallest peak of all, Mount Everest, hails from Hunza. Baig, only 21 years old, wants to use her fame to promote human rights and education for women in Pakistan. "I want to tell women in developing countries that they are as powerful as their male counterparts and they can play an equal role in their respective societies," Samina told Agence France Presse. Speaking of her native Hunza, she gushed: "a girl child has as equal rights as their male counterparts and our community does everything to educate female children."
Indeed, she said she was shocked by how different the rest of Pakistan seems from her beloved far northern Valley. "When I came to the city for the first time, I saw a completely different world, where people are less educated, poverty is widespread and [the] female is a non-existent species compared to their male counterparts" she lamented. "But in my community, women are as important as males and they are playing an equal role in the society."
FOLLOW MORE IBT NEWS ON THE BELOW CHANNELS