Hurricane Iota Update: Path Of The Storm As It Threatens Honduras, Nicaragua
Tropical Storm Iota turned into a Category One hurricane early Sunday as it ripped through the Caribbean sea over the weekend.
This is the Atlantic's 13th hurricane of the season and the 30th name storm in 2020, according to the New York Times. A hurricane warning was issued for the east coast of Central America.
Iota is making its way to Nicaragua and Honduras and the National Hurricane Center expects the storm to jump to a Category 4 as it reaches land on Monday. It's also expected to bring strong winds and a life-threatening storm surge.
The Weather Channel noted the "system is expected to be steered generally westward by clockwise flow around a mid-level high-pressures system that stretches from the Gulf of Mexico to the western Atlantic."
"Through Thursday, heavy rainfall from Iota will likely lead to life-threatening flash flooding and river flooding across portions of Northern Colombia and Central America. Flooding and mudslides in Honduras and Nicaragua could be exacerbated by Hurricane Eta's recent effects there, resulting in significant to potentially catastrophic impacts," the NHC says.
The storm is moving around 9 mph as it heads west-northwest. It has reached a maximum speed of 85 MPH, which made it a Category 1 hurricane.
Iota comes after Hurricane Eta and Tropical Storm Theta. While Eta came up and hit the state of Florida twice, Iota is not expected to make its way to the U.S.
Eta killed over 120 people when it hit Nicaragua in early November. There were also landslides, as well as flash floods through Mexico and other parts of Central America
Those in Costa Rica, El Salvador and Panama could even see some of the effects of this storm, even though Iota isn't projected to hit those countries. The NHC explains that heavy rain and flooding could be possible in these areas.
Hurricane season is expected to end on Nov. 30.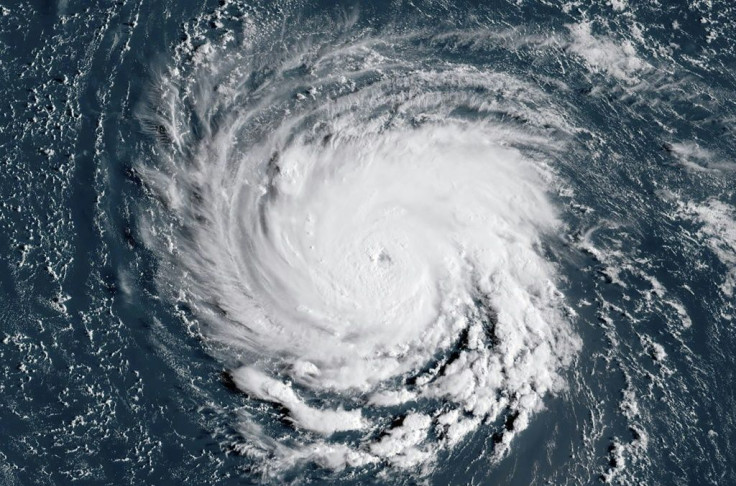 © Copyright IBTimes 2023. All rights reserved.
FOLLOW MORE IBT NEWS ON THE BELOW CHANNELS