Hurricane Irene Almost One-Third the Size of U.S. East Coast (PHOTO & VIDEO)
As Irene moves in on North Carolina, NASA satellite photos shows its diameter is now about one-third the length of the whole U.S. Atlantic coastline.
NOAA's GOES-13 satellite saw Irene as a tropical depression forming off the African coast and then as a hurricane moving through the Bahamas Thursday morning.
The GOES-13 image shows Irene to be almost one-third the size of the U.S. East Coast.
A NASA Television YouTube video here shows new views of the storm as it churned over the Bahamas at Wednesday afternoon. The video, captured 230 miles above the Earth by cameras on the International Space Station, reveals that Irene is moving northwest as a Category 3 hurricane, packing winds of 120 miles an hour. Irene is expected to strengthen to a Category 4 storm as it heads toward the Outer Banks of North Carolina, the Eastern Seaboard and the middle Atlantic and New England states.
Also Read:
Hurricane Irene 2011 Path Update: NASA Releases Latest Photos Captured from Space
Hurricane Irene 2011: Ten Deadliest Tropical Cyclones Ever Recorded in the United States
Top 10 Costliest Hurricanes in U.S. History
Top 10 Most Intense Hurricanes to Hit US Mainland
How Tropical Storm Irene Turned into Hurricane: Video and Photos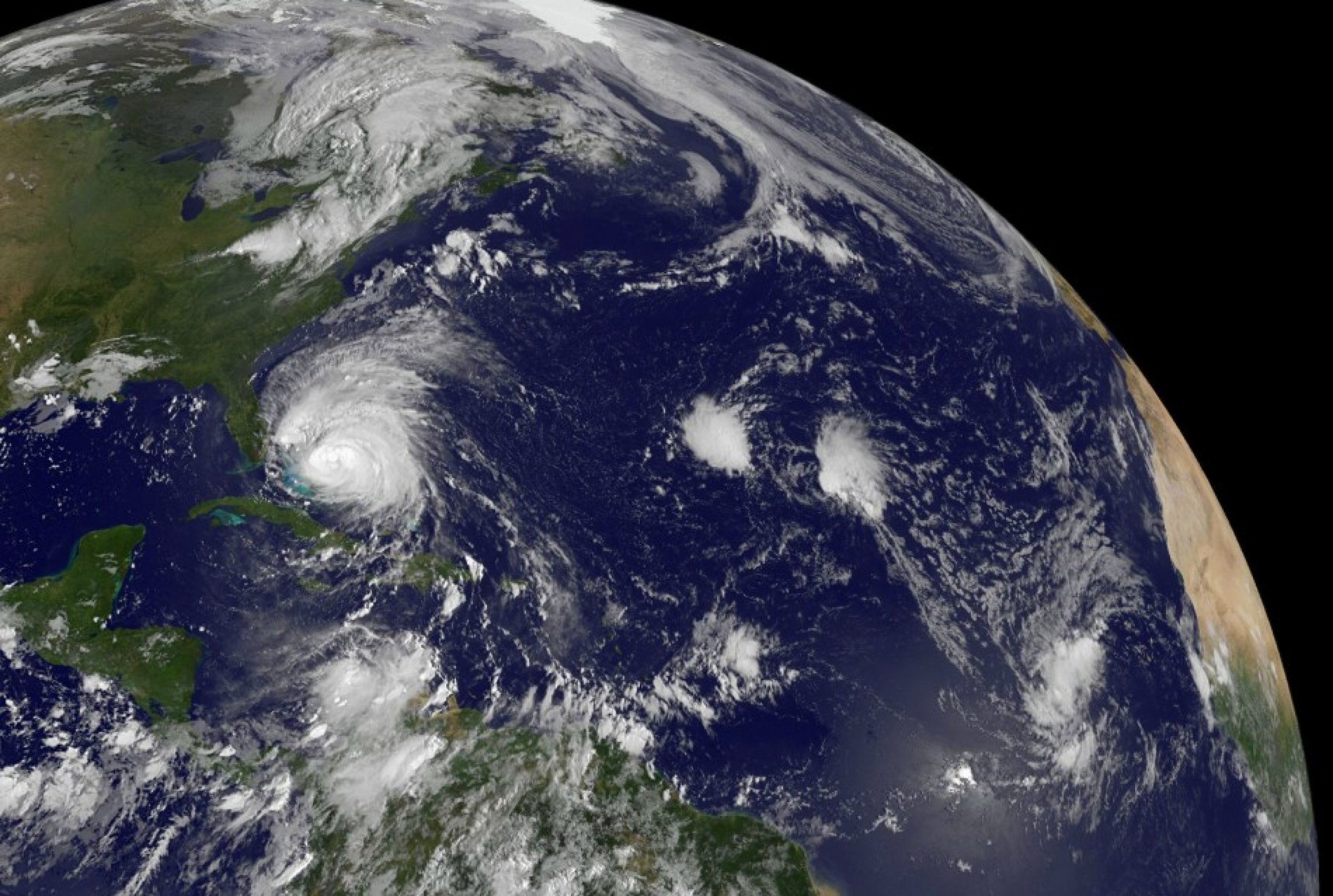 FOLLOW MORE IBT NEWS ON THE BELOW CHANNELS