Hurricane Nicole Photos And Videos: See The Category 3 Storm Slam Bermuda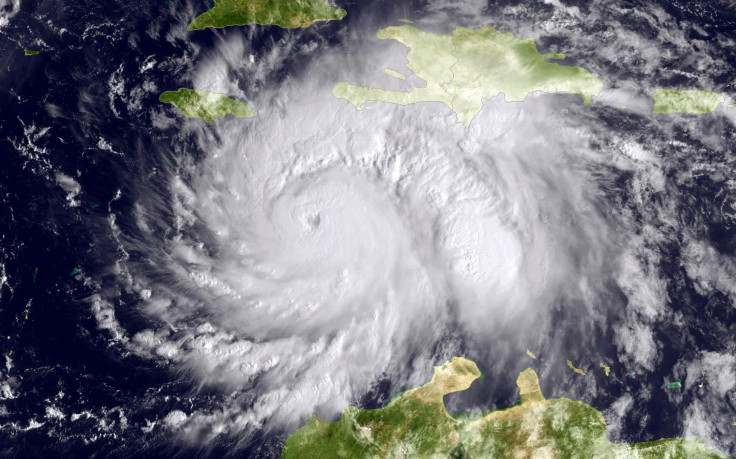 Hurricane Nicole brought rain, wind and storm surge to Bermuda Thursday as the Category 3 storm moved over the island territory. As of 11 a.m. EDT, Nicole was traveling northeast at about 16 mph with winds up to 120 mph, according to the National Hurricane Center. The conditions weren't predicted to let up any time soon.
"Do not venture out in the eye," the center warned. "Although winds in eye are light, hurricane conditions will return soon after the eye passes and will continue through early afternoon."
Nicole, the 14th named storm in the Atlantic hurricane season, caused Bermuda officials to close schools, shut offices and cancel flights, according to BBC News. The Weather Channel reported the system was the strongest hurricane to impact the territory since 2003's Hurricane Fabian.
"This is a serious storm, and it's living up to the weather predictions," national security minister Jeff Baron told the Associated Press. "The worst is not over."
More than 24,000 people had lost power on Thursday, and residents were asked to stay off the roads, AccuWeather reported. Baron told Agence France Presse he wanted residents to be cautious but felt prepared to handle the aftermath.
"Bermuda has a very long history of navigating through serious storms and hurricanes. We are a very resilient population and when we are faced with a serious storm, Bermudians band together in the face of adversity," he said. "We are very proud of that."
Summer may be over, but the Atlantic hurricane season doesn't end until Nov. 30. Nicole followed Hurricane Matthew, a storm that slammed Haiti, Cuba, Florida and South Carolina last week and killed more than 1,000 people. About 30 of those deaths were in the United States.
© Copyright IBTimes 2023. All rights reserved.