Hurricane Sandy Anniversary 2014: NYC Victims Still Waiting For Home Repair Funding Two Years After Storm Hit New York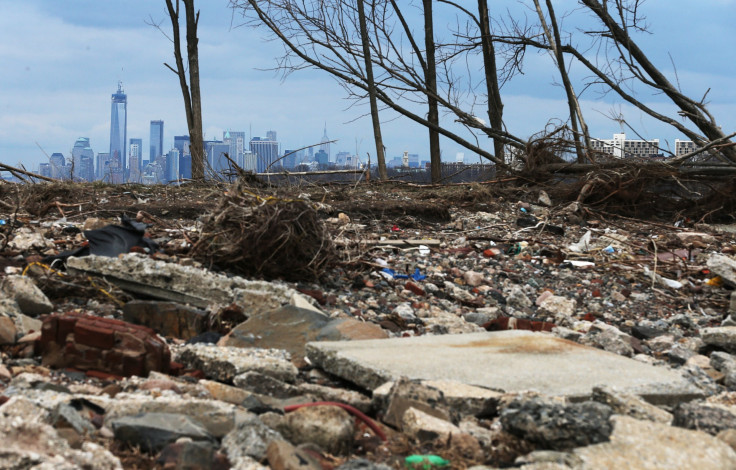 Charlie DePrimo's modest two-story house is still being rebuilt two years after Hurricane Sandy tore through his sleepy Oakwood neighborhood on Staten Island's exposed South Shore. The storm sent the Atlantic crashing across hundreds of yards of marshland to his doorstep the night of Oct. 29, 2012, smashing his basement windows and filling his cellar with eight feet of seawater.
"Everyone on the block got hit by Sandy. It hit every house," he recalled recently as he surveyed the ongoing reconstruction work in the basement of his home. "I'm living here 40 years, never seen the water come up like that. We were watching it come up in the basement with a flashlight and it came all the way up to the second step."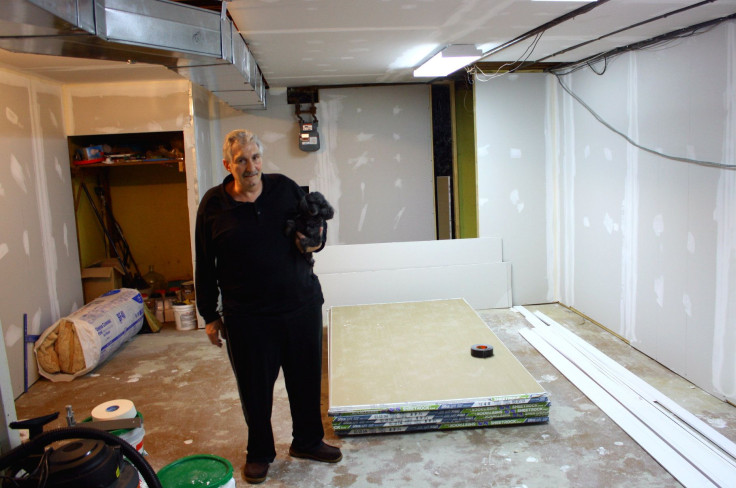 Once the deluge receded, the partially disabled 65-year-old retiree was left facing tens of thousands of dollars in repairs and appliance replacements and little means to pay for it all. The long, cumbersome rebuilding process soon became all too familiar for thousands of New Yorkers from Far Rockaway to Coney Island as homeowners grappled with the byzantine bureaucracy of government agencies, insurance providers and volunteer groups, a battle that still persists for many of the hardest-hit homeowners across the city. Residents complain city officials have made it too difficult to obtain recovery dollars because of an arduous and lengthy application process further hindered by a sluggish response from City Hall, which only began doling out relief checks via its Build It Back recovery assistance program earlier this year. The Mayor's Office didn't respond to repeated requests for comment about its Sandy homeowner assistance efforts.
Staten Island bore the brunt of Sandy's force. Entire blocks of homes were destroyed, neighborhoods in the southern reaches of the island were left without electrical power for weeks and 24 Staten Islanders were killed -- the highest death toll of New York City's five boroughs. Despite the devastation, most Staten Islanders have since returned to their homes. Some dipped into their savings to cover reconstruction costs and are still waiting for government reimbursments to pay for the repairs. Others who couldn't afford to pay upfront left or have remained in broken homes. Many homeowners are still rebuilding.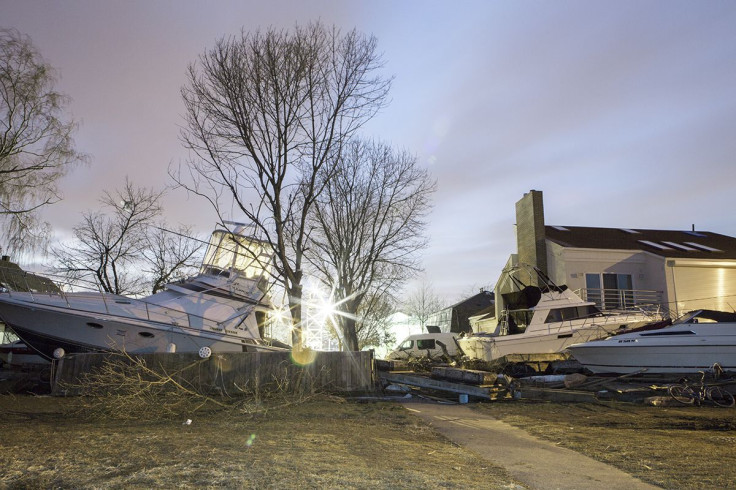 In the wake of Hurricane Sandy's wrath, the first place DePrimo and many of his fellow South Shore residents turned for help was the Federal Emergency Management Agency. Perhaps best known by most Americans as the agency that bungled the Hurricane Katrina response in 2005, FEMA's Individuals and Households Program has assisted more than 117,662 New York residents with repairs, replacement of damaged property, temporary housing and other Sandy-related expenses not covered by homeowners' insurance plans. As of Oct. 2, FEMA had doled out more than $1.02 billion of the more than $1.86 billion awarded to New York's Department of Housing and Urban Development.
Many New York residents said they were pleasantly surprised by FEMA's response to the storm. Oakwood homemaker Sonia Aprile was home alone with her four children when Sandy hit while her New York Police Department husband was on duty in Manhattan.
She recently stood on her porch and pointed with both hands as she recounted her story of watching in terror as the floodwater approached her house from two different directions. By the time it was over, her shed was submerged in her backyard pool, there were pieces of buildings, furniture and appliances littering the street in front of her home, and her children's basement playroom was inundated with water. Her house sustained tens of thousands of dollars of damage.
Aprile said that FEMA was on the ground in her neighborhood within 24 hours of the storm's end. "I had to do an appeal with FEMA because the first offer was unrealistic. It was just enough to cover a furnace," she said. "The first time, they didn't take into consideration that you had to gut everything in the whole basement, reinsulate it, retile, replace the water heater, electric and the furnace. But FEMA ended up giving me $10,000 in total, and with the homeowners' insurance that was enough."
New York state has also dedicated billions of dollars to the Sandy recovery effort. But state initiatives like the long-delayed New York Rising disbursements didn't go to New York City homeowners, who are instead covered under a separate program.
The city's efforts to help homeowners have been derided by many who expected to receive assistance from their local government. As of Dec. 31, a total of zero reimbursement checks had been cut and zero construction projects had been completed under the Build It Back program. The effort was funded by $1.45 billion in grants from the U.S. Department of Housing and Urban Development's Community Development Grant program.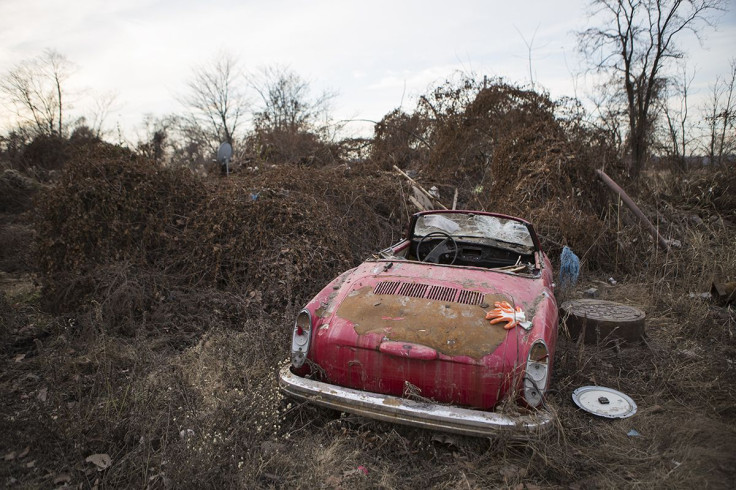 New York City Mayor Bill de Blasio has said since his inauguration on Jan. 1 that directing reconstruction money to the people who need it would be a major priority of his administration. As of Sept. 2, the program had issued 543 checks reimbursing city homeowners a total of $9 million for Sandy-related repairs they undertook on their own, according to de Blasio's website. A total of 535 new construction projects had been launched, including 68 full-repaired homes.
Nearly two months later, the total number of construction starts had reached 727, and that the total number of reimbursement checks had hit 878, de Blasio said in an Oct. 20 speech in hard-hit Broad Channel, Queens. He didn't provide an updated dollar figure.
"[W]hen I came into office and before this team was even assembled, it was quite clear that Build It Back was failing homeowners," de Blasio said at the time. "And, there had not been -- literally -- there had been no construction starts, there had been no reimbursement checks. A program that was supposed to help people in need had literally produced a zero and a zero. So we overhauled the entire system."
Thomas Cunsolo, founder of the Staten Island Alliance community organization and a vocal critic of the Build It Back program, said the city's initial response was too slow. "We're starting to get moving on it, but it takes a long time. People are frustrated because the longer it takes the more difficult it is to deal with," he said. "There's a lot of red tape involved, but once we cut through the red tape we can get people to where they need to be. There's a lot of people waiting on the Build It Back program and there's a lot of work that still needs to be done."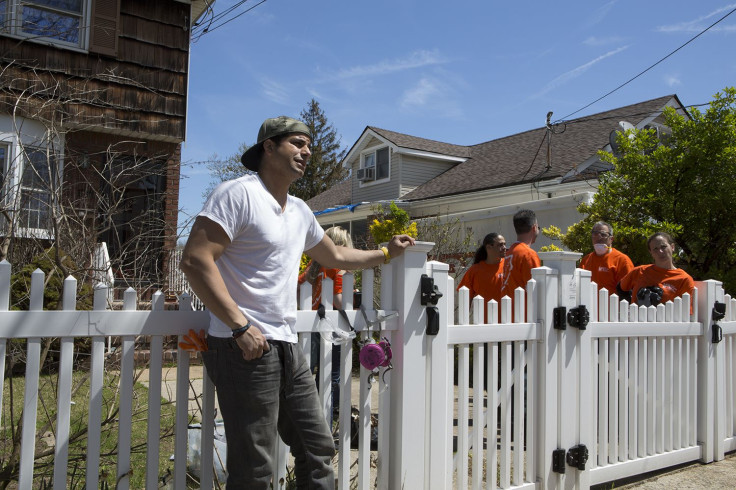 DePrimo, the Oakwood neighborhood homeowner, said "FEMA was great, Build It Back was terrible." He said the program failed him by providing very little funding after taking nearly two years to do so. When DePrimo's basement was flooded with water, he lost his collection of antique furniture, an electrical generator and a water heater, among other belongings.
DePrimo eventually turned to Yellow Boots, one of a number of volunteer organizations that have worked since Sandy to help rebuild homes damaged by the storm. The group of yellow-clad volunteers is replacing the drywall and floor in his basement. The team provides a wide range of rebuilding and construction services at no cost to senior citizens, people with disabilities and families with children who could otherwise not afford to repair their homes. "They did everything Build It Back promised and didn't do," DePrimo said.
The Sandy reconstruction efforts will slow this winter as frost sets in and work becomes more difficult to complete. But one thing is certain: New York's homeowners still have a way to go to fully recover from the hurricane's wrath.
© Copyright IBTimes 2023. All rights reserved.