Husband Hires Hitman To Murder Wife For Insurance Money
KEY POINTS
A man in India promised to pay a contract killer $12,000 to murder his estranged wife
The victim's death seemed like an accident, but police found the man bought her insurance
The woman's death would have helped the man claim around $233,750
A man in India's Rajasthan state hired a hitman to kill his wife apparently in an attempt to claim insurance money worth more than $230,000, according to reports.
Authorities have arrested Mahesh Chandra in connection to the Oct. 5 death of his wife, Shalu Devi, the Times of India reported Thursday.
Devi, 32, was traveling to the Samode temple in Rajasthan's capital of Jaipur when she was killed in an apparent hit-and-run case involving an SUV.
While a preliminary investigation suggested that Devi's death was an accident, police later discovered that Chandra bought an insurance plan for Devi that would have allowed him to claim Rs 1.90 crore ($233,750) upon his wife's death.
The two were married in 2015 but they had a strained relationship and lived separately since 2017, authorities said.
However, Chandra allegedly began speaking to Devi again after he bought the insurance.
"About 20 days ago, we found the insurance angle into the case. This was surprising given that Shalu had filed a case of dowry harassment against Chandra back in 2019," Harmada station house officer Hari Pal Singh was quoted as saying.
Chandra also visited Devi's home in April, telling his wife that he made a wish at the Samode temple and convincing her that she had to visit the site 11 times so the wish could be fulfilled.
This was a ploy to get Devi on a bike so that she could be killed, police suggested.
Chandra allegedly signaled the other accused that Devi had departed for the temple prior to the collision that killed her.
In addition to Chandra, police have arrested Devi's alleged killer, identified as Mukesh Singh Rathore, as well as two other conspirators, Rakesh Kumar and Sonu Singh.
It was unclear what the charges are over Devi's death.
Rathore has already been paid Rs 5.50 lakh ($6,765) out of the promised Rs 10 lakh ($12,300) Chandra promised in their contract, according West deputy police commissioner Vandita Rana.
In a similar story, a couple admitted to hiring a group of killers for around $10,000 to kill their 26-year-old abusive and unemployed son.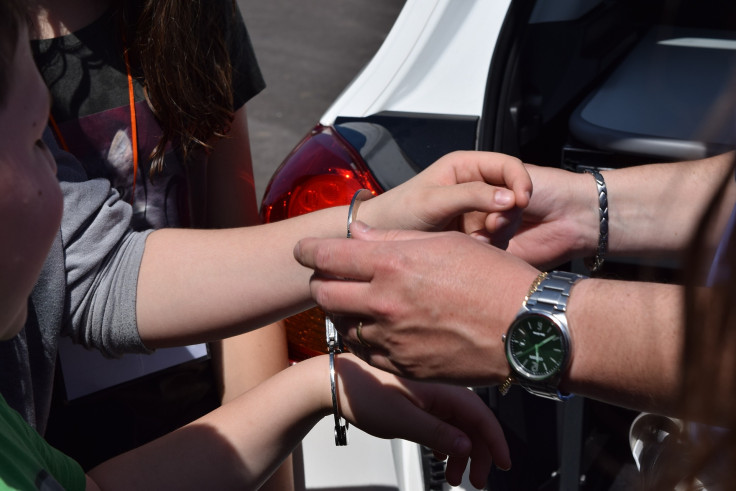 © Copyright IBTimes 2023. All rights reserved.